Tele-law service was launched as a part of Digital India campaign in 2017.
Tele-law services are still not available at Common Service Centres (CSC) across Bengaluru although it has been operational across the country since December 2019.
There are 51,434 CSCs in the country and 753 of these centers are in Karnataka. Out of these, 31 are in Bengaluru Rural and 44 are in Bengaluru Urban adding up to 74 CSCs in the city. However, the ones in Bengaluru do not provide tele-law services yet.
Koushik, proprietor of a CSC in Banashakari, said that tele-law service is not operational in the centre. He said that for past one year, the centre has not been able to provide state services. "I have been contacting the district managerof the CSCfrom the past one year, but to no avail." This is one of the major reasons why these services are not available in the CSCs.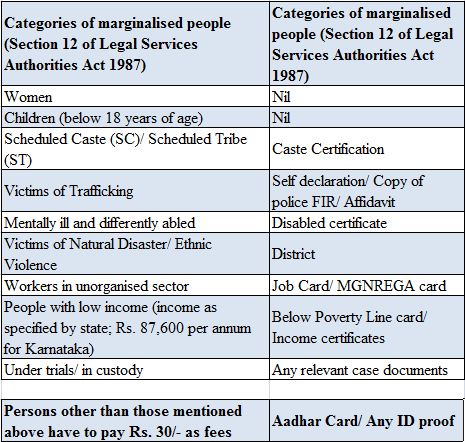 Tele law services were introduced by the Ministry of Law and Justice in 2017. It uses video conferencing facility and telephone services to provide legal advice through a panel of advocates appointed by the State Legal Service Authority (SLSA) and CSCs. Tele-law service comes under the state services.
Harsha M., a panel advocate with Karnataka State Legal Service Authority (KSLSA), said that they have not been given any introductory sessions about the operation of tele law services. Vishwajeeth Sadananda, another panel advocate with KSLSA, said "I have consented to providing free legal advice through tele-law services, but I have had no requests yet."
Lohit, a First Division Assistant (FDA) at KSLSA, said that 702 cases have been registered across the state through tele-law services till July 2021. Lakshmi, a spokesperson for KSLSA, said that 662 people have used tele-law services across the state. "Although, 18 cases have been registered from Bengaluru, no legal advice has been given through these services," added Lohit.
According to the tele-law service website, 8,562 cases have been registered through it and 8,317 cases have been advised. There is a disparity in the data available with the KSLSA. "One of the major reasons is that the KSLSA has not received any report or statement from the Department of Justice from August 2021," said Lohit.
Initially, tele-law service was provided in selected 1800 CSCs of 11 states: Bihar, Uttar Pradesh, Assam, Meghalaya, Mizoram, Nagaland, Arunachal Pradesh, Manipur, Tripura, Sikkim, and Jammu and Kashmir. Currently, Tele-law service is available across 28 states in the country. It is part of Digital India campaign started by the Government of India in 2015.
Rohit Sharma, a Chhattisgarh High Court advocate, said that tele-law services was introduced to ensure that people in the rural areas can have access to lawyers easily, instead of them travelling far to get legal advice. "It is based on the principle of 'ubi jusibiremedium', which means where there is a right, there is a remedy. Many people don't know about their rights, and this will help them consult a lawyer if they are in need for legal advice," he explained.
Although, the tele-law service is meant to help them, it cannot be as reliable as in-person legal advice. "The lawyers need to examine the document and know the facts to give legal advice," Rohit said. "If they get the facts wrong then the legal advice given could be wrong," he added.
The Union Law Minister, Kiren Rijiju launched the mobile app for the Department of Tele-law service on 13 November 2021. This has been launched to ensure that people in the remotest area have access to legal advice on the touch of a finger. The app is available in the Google play store. The 'Tele-law for Beneficiary' app has more than 1,000 downloads however, it has received mixed reactions till now. Many people have complained about the inability to login to the app.