Although most schools in Bengaluru have stopped admitting children in the Right to Education (RTE) quota, the children who remain in schools under this quota struggle.
Bengaluru: RTE quota children in Bengaluru's private schools struggle to learn, adapt and face several other problems. These have only worsened after school closures during the pandemic.
Parents are now worried that with schools opening, their children may struggle to handle academic, economic, and social pressure. Lakshmi, whose daughter is a class two student in a private school in South Bengaluru, said that although online classes were held, her daughter could not understand the concepts because she is not educated enough to guide her child. "It has been so difficult for her to suddenly grasp concepts after school reopened. They tell me she is weak in English and Hindi. The children in the non-RTE class come from richer families and so they know good English. I am afraid they'll treat her differently because she is from RTE quota."
Under Section 12(1)(c) of the RTE Act, 2009, there needs to be a 25 percent reservation for children belonging to the Economically Weaker Section (EWS) category. Ideally, the law mandates that from Grade 1 onwards, this reservation needs to be implemented, but if the school has a pre-school class, the law must be applied at this level as well.Karnataka was the first state to implement RTE reservation, but in 2019, the state government said that parents could not admit their child under the RTE quota in a private school if there was a government school in their area. As a result, many private schools in Bengaluru stopped taking RTE quota children.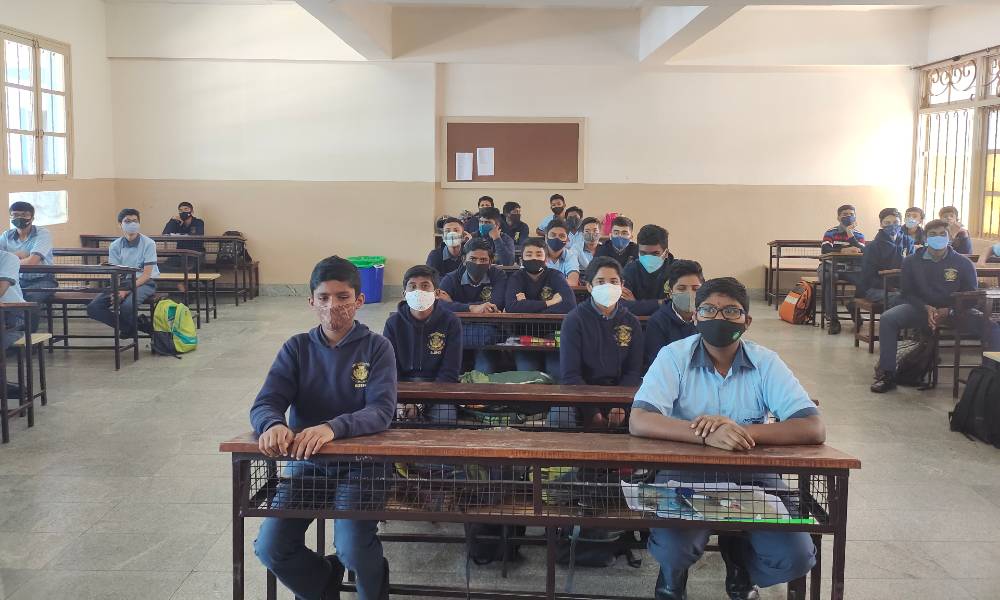 When schools were actively admitting RTE quota children, they would keep a separate classroom for these children. Dr. R Mir, a sociologist and cultural studies professor at a private university in Bengaluru, said that the idea of having a separate class is not good. "What happens when we put them in a separate class is that it divides them physically and mentally. That just puts a wall between them and drives more divide."
But some teachers disagree with the idea of mixed classrooms.
Umesh, a science teacher at private school in East Bengaluru said, "We used to have separate classrooms but after some complaints of dividing students, we combined the classrooms. In fact, the RTE children cannot cope with the classes."
According to RTE Forum India, 92 percent of children have lost at least one specific language ability.
Ramu, whose son is a Grade 4 student in a private school in South Bengaluru said, "In the school, they choose only the top 10 students to do important assignments and projects. For my son, language is the main problem and that is his barrier."
Dr. R. Mir said that the issue of RTE is linked to a deeper disparity in society that has existed for centuries. He said that Indian society is filled with inherent discrimination for anything or anyone that is 'different'—this could be in terms of social status, gender, or any other choice. He added that just like the decriminalization of Section 377 in India and racism in America, the RTE quota initially aimed to end the educational discrimination. "But there is no real, structural transformation. Upper castes still hate the idea of this quota—it goes hand in hand with caste."
Kavitha Angre is an educator and founder of Paatashaala, a school which guides children with difficulties in learning and also coaches Grade 10 and Grade 12 students.
"I think that this talk of inclusion in RTE is a very idealistic idea. Nobody really looks at the reality—how are children coping with the peer pressure? I have heard parents saying they don't want their children to mix with the RTE children because they don't study well and are not similar," she said.
She added that more inclusion happens in government schools than in private schools. She said, "When the Rights of Persons with Disabilities Act, 2016 stated that disabled children should be admitted in regular schools, I personally noticed that the inclusion was better in government schools than in private schools."
But parents feel otherwise. Lakshmi said, "But I want my child to be in this private school because the facilities are so good. We had been trying for three years to get her into this school. Many of my friends whose children go to government schools asked me how I managed to put my daughter in such a good school."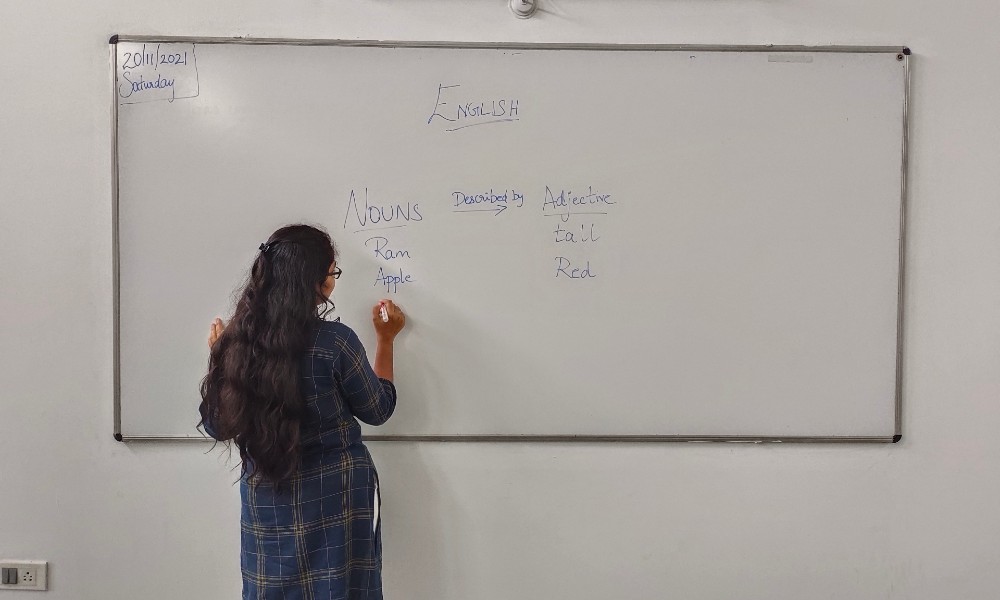 Kavitha said that a parent whose son studies under RTE quota was worried about his learning during online classes. "The child was unable to cope with the tough ICSE syllabus and couldn't even grasp basic concepts because he just couldn't understand," she added.
Child psychologists point to the negative impact this kind of divide may have on a child's mind during the growing stages. "For example, children in private and international schools have certain 'brand' of clothes, pencil boxes, shoes and even food. This along with the language barrier just adds to the inferiority complex of the child—this can lead to the child being aggressive," said Pavana, a child psychologist.
Vidya, an art teacher and Montessori teacher said parents struggle to teach their children beyond the initial classes. "When the child reaches Grade 6 and Grade 7, the parents struggle to help them at home especially in subjects like math and science. This academic challenge only adds to other issues like bullying." She added that both peers and teachers bullied children.
Dr. R Mir said that a sociological revolution within society to bring equity and equality into education is necessary. He added, "A constitutional mandate cannot change society in a day. For that to happen, society has to change. That may take months, years or even centuries, but I hope this changes so that good education is accessible for every child in the years that come—only then can we speak of a better India."