Amputees head towards NGOs due to shoddy prosthetics and orthotics in government hospitals.
Amputees get artificial limbs from the NGOs working in the city due to the compromised quality and obsolescence of prosthetics in government hospitals. Neuro-myoelectric prosthesis covered under the Make in India campaign is still a pipe dream.
Neuro-myoelectric prosthesis is the bionic prosthetic that work using sensory nerves. Most government hospitals have not innovated their prosthetics from iron to polyurethane and the idea of providing amputees with a bionic limb looks far-fetched.
"I got a free-of-cost Jaipur limb for my leg from Bhagwan Mahaveer Viklang Sahayata Samiti and it has helped me lead a normal life at par with other people," said Venkatesh Babu, Para-Asian fencing athlete. "Government hospitals must provide prosthesis singularly without relying much on NGOs. The quality of prosthetics of government hospitals is inferior and there is not much innovation in their products," he added.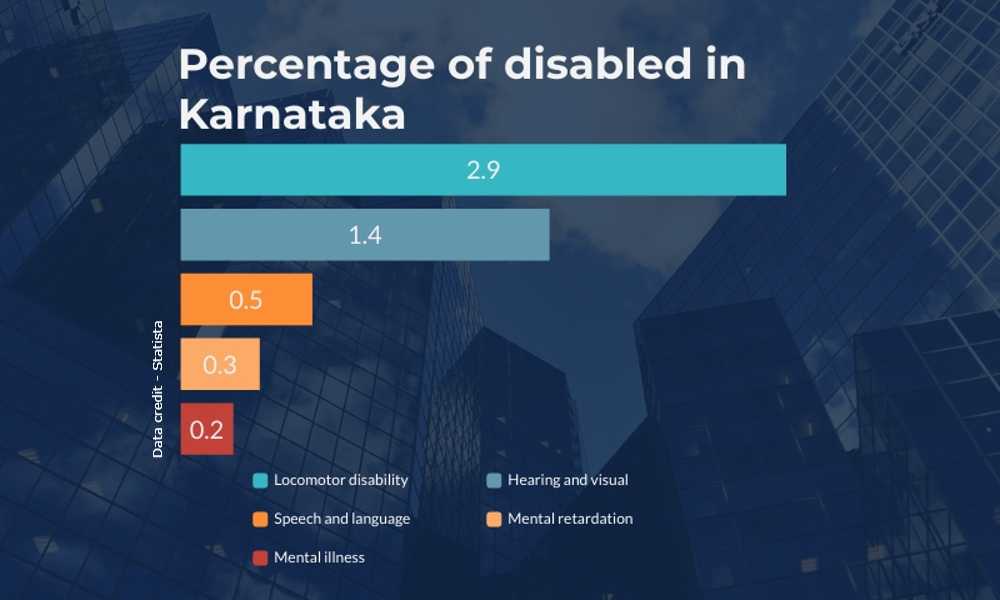 Most government hospitals in the city provide prosthetics made of iron and leather belts that are comparatively heavier than polyurethane prosthetics.
Bhagwan Mahaveer Viklang Sahayata Samiti artificial limb center at Victoria Hospital provides a Jaipur limb that is made of polyurethane, free of cost. Anil Surana, secretary of Bengaluru branch of Bhagwan Mahaveer Viklang Sahayata Samiti – Jaipur, said that they customize prosthetics according to the weight, height and activity level of the amputee.
He also mentioned that the Jaipur limb made of polyurethane is lighter than the conventional iron prosthetic limb. "We recently conducted a camp for amputees and disabled at Hassan, Karnataka. We also make sure that rehabilitation is provided to the amputees from time to time," he added.
A report on amputees in India by Digital Resource Foundation for the Orthotics and Prosthetics community mentioned that most of the amputees come from rural parts of India. Amputees from rural parts usually come from poor socio-economic background. Amputation worsens their living conditions as they struggle to get jobs and they are ousted by their communities.
Dr. Amaresh from the Orthopaedic department of Bowring and Lady Curzon hospital said that most of the amputation cases result from road traffic accidents followed by vascular problems, diabetes, and electric injuries. "We don't have a separate prosthetic and orthotic department but we have a contractor who makes prosthetic limbs and supplies us those," he said. The hospital hasn't had any prosthetics camps in the past few years, he added.
Tamil Nadu and Andhra Pradesh have separate schemes in place for prosthetics and orthotics while Karnataka lags behind. Tamil Nadu government provides Chief Minister's Comprehensive Health Insurance Scheme (CMCHIS) and Andhra Pradesh provides a scheme under Differently abled and Senior Citizens Assistance Corporation (APDASCAC) for the supply of artificial limb, calipers, and other prosthetic aids to the amputees. There is no government intervention asking government hospitals to ramp up their orthotics and prosthetics services in Karnataka. Government hospitals aid the NGOs and deem to do their part.
"My mother bought two limbs for her amputated right leg below the knee, one from a government hospital and the other from a private hospital. I feel the quality of the prosthetic from the private hospital is better than the government prosthetic," said Adarsh whose mother lost her right leg below the knee due to cancer.
He also mentioned that the government hospitals direct amputees to the NGOs due to the lack of prosthetics innovation and availability in the hospitals. "Doctors at Kidwai hospital were clueless on where should my mother get an artificial limb from. They randomly suggested a couple of names of different NGOs and trusts," he added.
Private hospitals dispense better quality prosthetics with better durability compared to the government ones. However, the price range is unaffordable for most amputees. "We have a variety of prosthetic products ranging between Rs. 20,000 to Rs. 40 lakh. The costlier the product, the better the innovation and technology in it," said Satish, regional manager of Endolite India Limited, Bengaluru.
"The government must provide the government hospitals with enough assistance so that they can provide comprehensive treatment to the amputees on their own. Relying on the shoulders of NGOs is not a great idea," said Dr. Sabarathinam R. Subramaniyam, Orthopaedic Surgeon. "It doesn't end with a fitting of an artificial limb. Rehabilitation and assistive along with occupational therapies must be provided by the government hospitals," he added.
A cross-sectional study conducted on Quality of Life (QOL) suggests lower QOL of prosthetics users in South India. Lower limb amputation negatively impacts their employment prospects as compared to upper limb amputees. Community-based rehabilitation programs by Non-governmental organizations (NGO) have proved to be effective in improving amputee lifestyle and their inclusion in the society. There are no such rehabilitation programs provided by the government hospitals.