The growing number of business women in India, will help to boost the economy and create more job opportunities says business expert.
The proportion of women's enterprises among all Micro, Small and Medium Enterprises (MSMEs) was 13.76 percent in 2016, which increased to 20.37 percent in 2021. However, investors are cautious before investing in any women-owned business.
Bhargavi N Ramachandra, owner of Sahasrdhara Handlooms exports her products to Washington D.C and several Indian cities. She owns and operates handloom manufacturing units in Bangalore and Kolkata and has seen a uptake in her business in the last couple of years.
"In 2019, I had 15 employees, but now my unit employs 40 people," she said. When cyclone Amphan hit West Bengal in 2019, she helped Chanderi silk cotton sari weavers by helping them sell their stock in Delhi.
Bangalore ranked second in the Women's Entrepreneurial Ecosystem Index (WEEI). Not only self invested business, women are using government programs to start their businesses. The number of women beneficiaries under the Prime Minister's Employment Generation Program (PMEGP) went from 13,612 in 2012-13 to 25,434 in 2018-19.
"We organize various workshops with more than one thousand women around the year. We have been running our organization for 37 years. Our Association of Women Entrepreneurs of Karnataka (AWAKE) Foundation empowers women to start their own businesses. In 2017, 80 women out of 1000 started their own business, but by 2020, the number of women who started their own business increased to 140," says the spokesperson of AWAKE Foundation in Bangalore.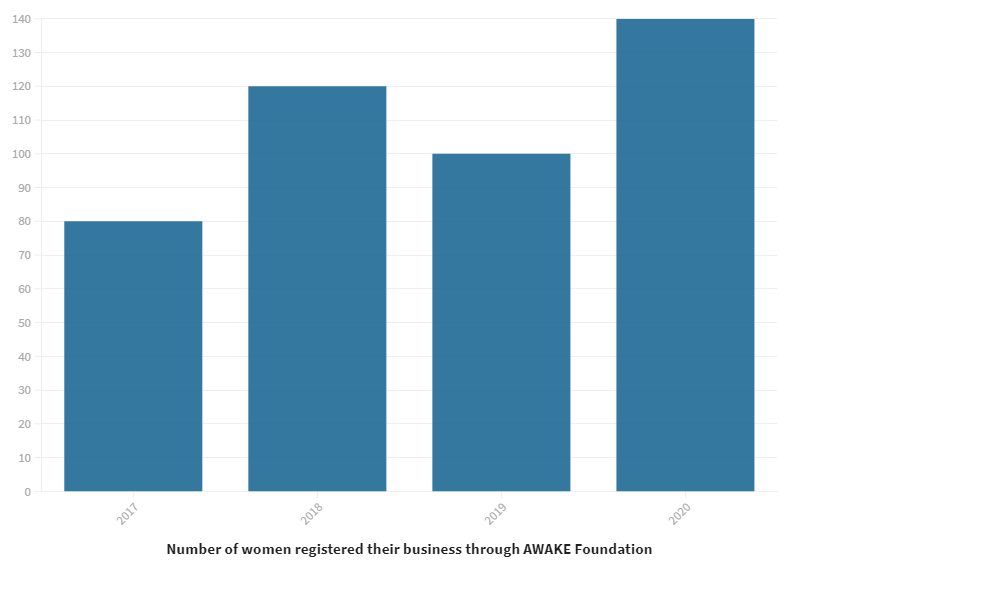 "The increasing number of women entrepreneurs will boost India's economy because it will create more employment opportunities and reduce unemployment. Not just big firms will emerge, but small-scale industries will boom and will have a positive impact on the economy. The government should come up with new schemes and programs to make it easier for women to establish their own businesses," says Chethan, a business studies professor at the Acharya Institute of Graduate Studies.
Manashi Jena, Human Resource Manager at Aahwahan Foundation in Bangalore said, "One of the reasons women are unable to start their own business is because they are not aware of the various government schemes. In 2017, 1,360 women started their businesses through our foundation, and in 2021, it increased to 4,510 women."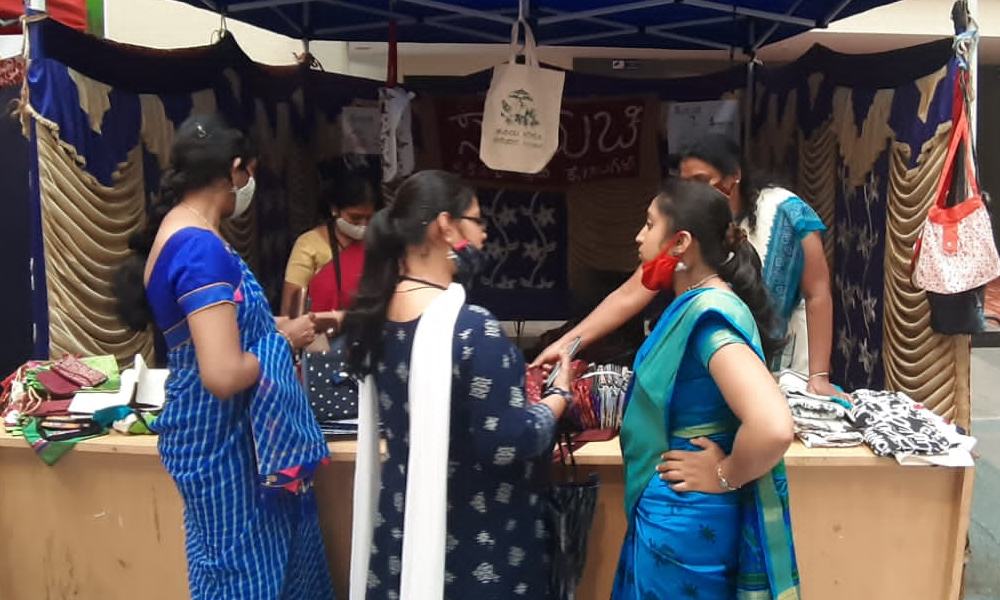 Further she added, "Financial stability is an important barrier that hinders women from achieving and finding success in what they want to do. Investors don't trust business women easily. Aahwahan Foundation works with these women to provide them the training they need to excel in one's field."
During the pandemic, 72 percent women-led enterprises suffered cash shortages in 2020 as compared to 53 percent men-led enterprises. Many women-led enterprises were forced to shut their businesses permanently.
Not just offline businesses, online businesses have flourished as well. E-commerce has increased in India, which has helped women to promote their businesses through Facebook, Whatsapp, and Instagram.