Consumption of oral contraceptives, alcohol, smoking and genetic inheritance are becoming a leading cause of breast cancer in women.
Lack of awareness and fewer screening tests are leading to late diagnosis of breast cancer cases in Karnataka. Doctors say that the number of women diagnosed in the metastatic stage has increased.
Susheela Sukumar, a 54-year-old teacher, had a prickly pain in her breast for some time. Work pressure and lack of awareness about early symptoms led her to ignore the pain. Eventually it got bad enough that she consulted a doctor and underwent a Fine Needle Aspiration Cytology (FNAC) test. "After the tumour was removed, certain cells remained, and lumps developed again. I have fourth stage cancer," she said.
Sukumar says that chemotherapy, weakened immunity, and the constant stress of the treatment have completely changed her life. She urges all women to regularly self-examine themselves at all stages of life as they undergo various hormonal changes from the menarche to menopausal and late-menopausal stage.
According to National Family Health Survey-5 (NFHS), 0.4 percent of women (age 30-49 years) underwent screening for breast cancer in the year 2019-20. There were no records available for breast screening tests performed under NFHS-4 for year 2015-16.
There has been a definite rise in the number of cases, mainly due to change in lifestyle, food habits and genetic inheritance, said HV Suresh, President of Karnataka Cancer Society (KCS). He added that there is a lack of awareness—at least once a year women should go for breast screening tests, Inspite of awareness being created about self-examination and screening, fewer women get regular tests done.
"Since the past 52 years we have been setting up thousands of camps in and around Karnataka every month to create awareness and detect cases amongst women," said Suresh. He added that they also do thermal screening and mammograms for a nominal fee. For people holding Below Poverty Line (BPL) cards, the tests are done for free.
Arushi Gauba, a working professional, said she was not aware about self-examination and did not do it on a regular basis. She had also never felt the need to go for a quarterly or a yearly check up to the hospital. "I am not entirely aware of what kind of symptoms to watch out for," she added.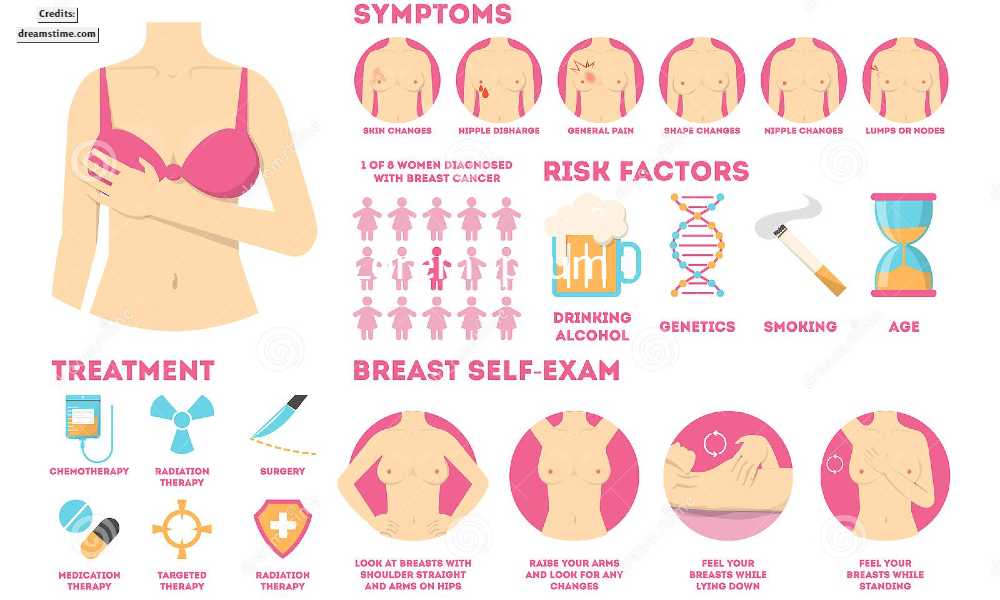 "The most common symptoms for a man or a woman to look out for are abnormal swelling or a lump in the breast, pain, burning sensation or discharge from nipple area," said Nayan Agarwal, third-year resident at Maulana Azad Medical College, Delhi. He added that breast cancer is curable if diagnosed early, otherwise the disease can become metastatic—it it will spread in other parts of the body and become incurable.
Cancer cases in Karnataka increased from 3,523 in 2017 to 20,084 in 2018 show statistics on karnataka.com. Agarwal said that it is a good sign that the number of cases have increased, as already present cases are now being detected and cured as well. The mortality rate has also gone down, he added.
Use of oral contraceptives containing estrogen, higher age at first child birth, early menarche, late menopause, nulliparity, alcohol, post-menopausal obesity are a few of the risk factors of breast cancer, said Kartik Sahani, general surgeon at Lok Nayak Hospital, New Delhi. He added that government hospitals fail to create general awareness amongst women—only those coming with breast issues are provided aid. Though women are at a higher risk, one percent of men are susceptible to it and should also take preventive measures for early detection of cancer, he also added.

Monika Chahar, a journalist, said, she was 18-year-old when felt a lump in her breast for the first time but never got it tested. Two years later, the size of her lump doubled and she went for a medical check-up. While the biopsy diagnosed a benign tumour, the ultrasound revealed that four more lumps in her breast. She realised breast health was a subject less talked about, to change that she started a project, Breastiees.
Her idea was to promote conversations about breast health, spread awareness and give easy-to-understand information and fight the disease together. October is breast cancer awareness month. As campaigns and awareness drives take place across the city, doctors and survivors urge people to be more vigilant in self-examination.