While the pandemic brought lockdowns and uncertainty, it also paved the way for the rise of self-care treatments.
People turned to self-care and do-it-yourself (DIY) treatments during the pandemic leading to many organic and natural brands thriving. Studies show the sale of homegrown beauty brands rose during the pandemic.
Arya Bhadgaonkar, a youtuber who began her channel during the pandemic said, "During the pandemic, people found themselves free from the daily commute grind. They had time to look after themselves. But more importantly, people understood the importance of following a routine. They tried not to be lazy, keep fit—and that's where the DIY beauty trend came in. People wanted to be the best version of themselves."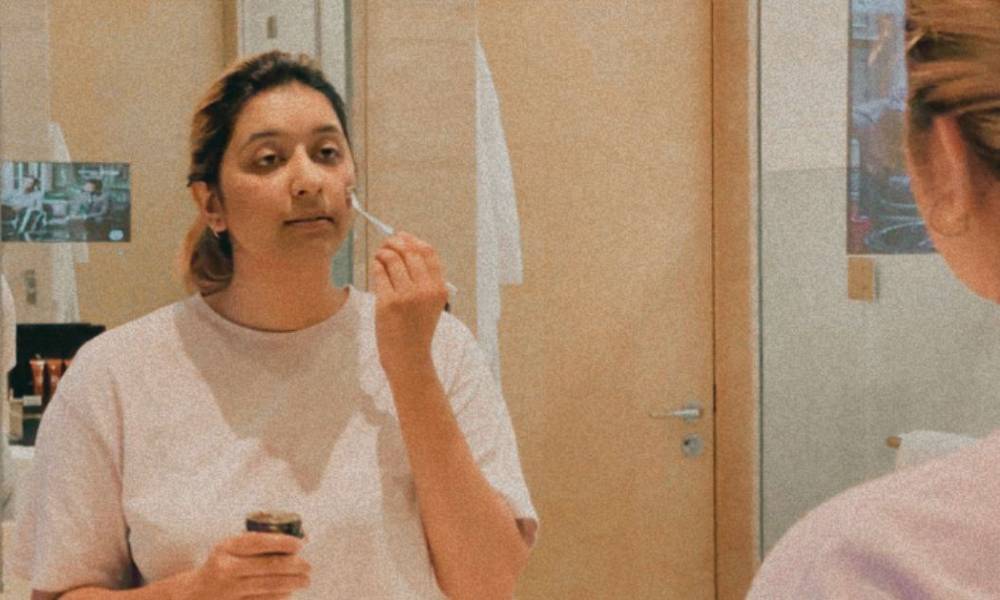 Representatives at Areev, a natural beauty products company from Indiranagar said, "We make customized skin and hair solutions and hand-made soap for our customers. It is a niche market, but our customer base grew a lot in the lockdown."
The self-care trend has caught on with men as well. Krishnan, a content-writer, dyed his hair during the second lockdown. "The pandemic brought a lot of stress and anxiety. Dyeing my hair helped me re-invent myself in a new image," he said.
Varsha, a beautician who used to go for home visits in the lockdown said that most people were depressed by the stay-at-home routine. Beauty treatments—especially lengthy ones like facials—made them feel relaxed.
Rosy, a hair-colorist, said that while the pandemic has been harder on smaller beauty parlors, big brands have flourished. "People trust bigger parlors as they know all Covid-appropriate measures will be taken," she said.
Dr. Swetha, a dermatologist from Cosmoderm Centre said, "We have more patients since the pandemic started, as people have more time on their hands. More people prefer organic brands these days. They are significantly better for your skin."
Research shows that self-care is a form of self-healing in cases of depression. "The lockdown saw people turn inwards and contemplate their lives. As the world grew to be a stranger place, their self-image was the only thing over which they had any measure of control," said Dreema Abraham, a psychology research student.
Reports predict that the Indian beauty industry will cross $20 billion next year. As the Covid pandemic continues, customers and sellers alike believe that this self-care trend is here to stay.