College students are unable to benefit from mental health services in colleges. Worsening situations could further lead to probable psychological disorders.
Many colleges do not have functional mental health services despite the University Grants Commission's (UGC) recommendations to provide these services in colleges through counselling. Others have not been able to help efficiently due to stigma around seeking mental healthcare.
Shiv Chhatrala, a college student from Bangalore, said that his college counsellors only contact the students when their attendance drops below 85 percent as it is the minimum percent required to sit for exams. Moreover, they do not talk in a way that resembles counselling. The services are there just to say that they exist, he added.
"The culture of our college is very rigid in terms of attendance and academics; they aren't considerate of a headache. How will we feel comfortable talking about our mental health to them? We have given up," he further said.
Another student, who chose to not disclose her name, said, "I don't think people are satisfied with what our college does in regards to mental health because they hold webinars and publicly ask about our problems. Why will anyone share this way?"
The stigma around mental health discourages students to seek help even if they have counsellors in college. Mr. B. G. Shridhar, a psychologist at the Wellness Centre Committee, Indian Institute of Science (IISc), said, "We get referrals via friends of students who need help mentally. But when we approach them regarding, they deny it. This is a really big issue as these are the people who need mental health services the most, otherwise they might take extreme steps." IISc saw four suicides in seven months. Students in the report stated that the college authorities were not doing much regarding mental health while authorities said that they have been figuring out ways to work towards it.
Many students are also worried about breach of confidential information to college authorities and hence they don't wish to approach, he added.
While some colleges haven't been able to provide mental help efficiently, other colleges don't address the issue of mental health. Akanksha, a college student said that there are no mental health services in her college. "I feel we as students should be encouraged to discuss things. It's tough to figure out how to help someone when they themselves don't know they need help. Not receiving help to spread awareness from the college's end makes it even worse. Their initiative could have helped," she further said.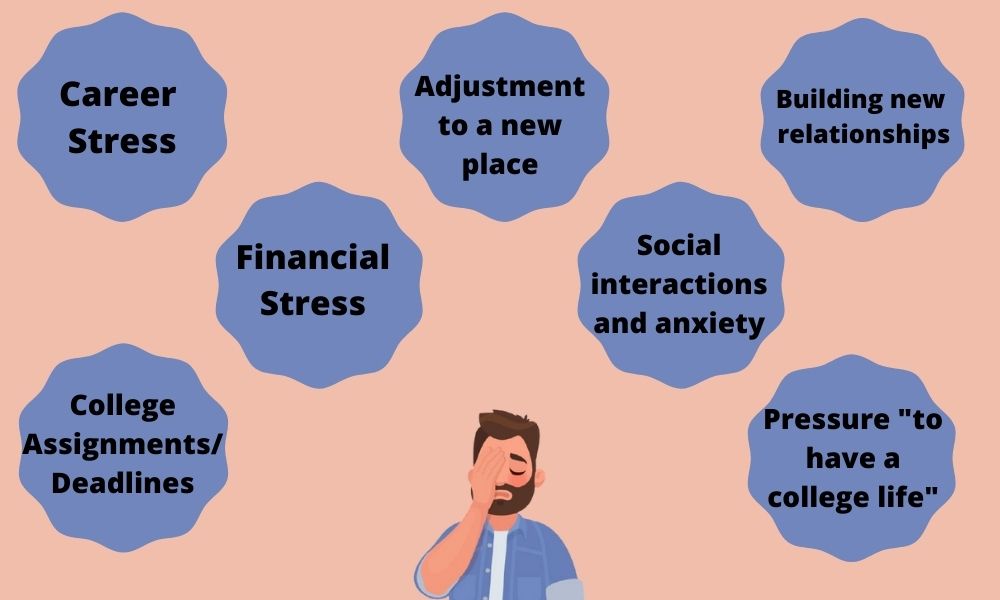 Need for discretion
A recent study has shown that college students were impacted due to fear of contracting Covid which has been correlated with anxiety and depression symptoms. College students face a lot of changes when they enter college—taking accountability of one's doings, staying away from home, socializing with new people and building new relationships—which can give them a lot of stress and anxiety, said Sumithra Sridhar, Lead Relationship and Couple's counsellor, at Heart It Out. People from LGBTQ community may want to talk about coming out and would want to be listened to; a counsellor can play that role, said Dr. Itisha Nagar, psychology professor, University of Delhi.
The physical setting of counselling centers has increased unease among the students even more. Dr. Shobha, assistant professor at a government college said, "The very idea of putting up a board for counselling pushes people away from trying it. They are worried about what their friends will think if they see them going to a counsellor in college."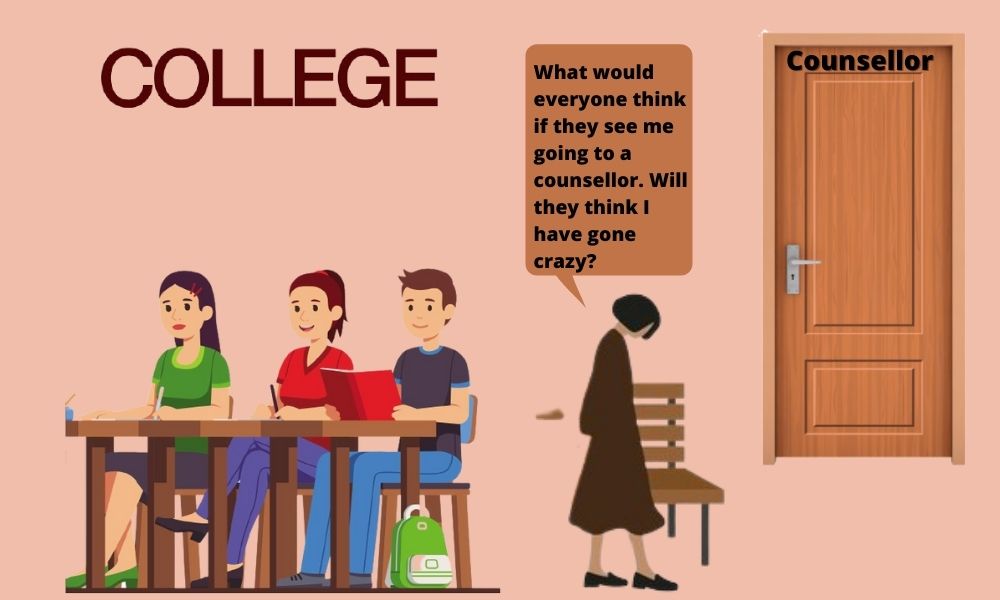 Furthermore, there is a difference between government and private colleges in terms of mental health services. An Assistant Professor of Psychology at a government college in Bangalore, who chose not to disclose her identity, said, "We are not doing much in the aspect of mental health services and it is not prominently available. Government colleges face issues which are completely different from private colleges. Discussion over mental health would come later because students are facing other problems like financial crisis, family discords and marriage mid-way college. We address these first and try to talk to them."
Probable Impact
Mental health struggle can lead to substance abuse, sleeping and eating disorders, said Nagar. It can make the situation worse where students' grades might get affected in class. Their relationships with friends and family would also be impacted, she added.
"Not being able to talk it out puts off their idea about mental health. They start thinking that they are the problem. They go towards personalization of issues and self-blame," said Sridhar.
The problems that are not talked about initially tend to grow worse with time. Post-Traumatic Stress Disorder (PTSD), Personality Disorder and Obsessive-Compulsive Disorder (OCD) are seen in college students as people are still not vocal about mental health in India, said Dr. MJ Thomas, a consultant in psychiatry.
"They can reach out to the ones who need assistance by asking them to fill a Google form on certain questions that can define if someone needs help and assure not to disclose the matter to everyone," the college student said.
The system of a room with a chair and a board can be replaced by counsellors setting up sessions with the students in comfortable places, said Dr. Shobha.
Sensitization, awareness about casual usage of disorders saying "she is so OCD" or "I am being paranoid" along with psycho-social and empathy classes should be conducted by colleges, said Sumithra Sridhar. Moreover, they should make sure that counselling rooms are well-lit and comfortable for the students to talk.