The festive season in Bangalore helped shopping malls to get back good revenues but they still have not reached the pre-pandemic levels.
Malls saw more footfall during the festive season as more people shopped from malls, unlike last year, when most of the malls were shut and people shopped online, said mall officials.
"The festival season gave us 60 percent of pre-pandemic level and the revenue is much better compared to the pandemic as there are no restrictions anymore and everyone is vaccinated as well. So, people are feeling confident to visit malls and do their shopping," said a spokesperson of Mantri Square Mall.
"It is improved from the time of lockdown and restrictions but it's not pre pandemic level yet. We did layoff staff and had to take calls on the non performing brands to shut and we are 60 percent back to pre pandemic revenue," said Chethena, marketing team, Garuda Mall.
A recent report from Boston Consulting Group shows that the shopping malls revenue went down by 27 percent for the first time in the last ten years. Before the pandemic, the projected growth rate stood at 25 percent by 2025 but the pandemic changed everything and delayed the growth of the market.
The crowds are back to pre-pandemic levels in the mall but the spending hasn't reached the pre-pandemic level yet, the spokesperson added. The pandemic and lockdowns have resulted in salary cuts for the employees.
Varalakshmi, a member of cleaning staff in Mantri square mall said that none of the employees were laid off and there was no delay in crediting their salaries during the lockdown time. She agreed that the crowds had returned to pre-pandemic levels.
Sonu, a waiter at Tavva, a restaurant in the mall said that they were operating since the last two months but the sales were not as good as pre- pandemic levels.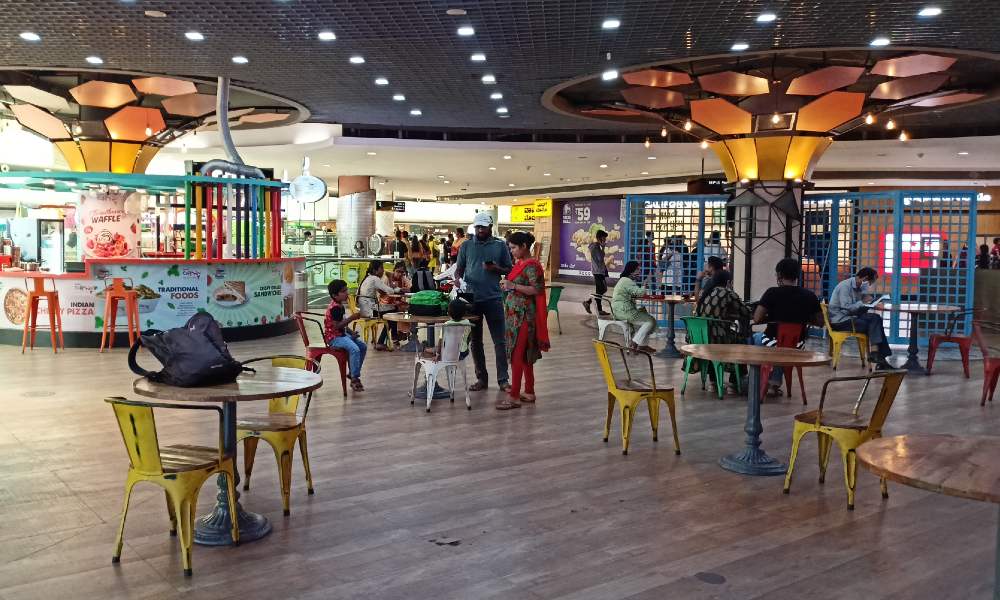 Bharathi, a customer at Phoenix City Mall said that she has been visiting malls since the restrictions were relaxed. She is fully vaccinated so she feels confident to visit malls, she said.
A student from Christ University, Bengaluru who was at Forum Mall Koramangla for a movie said "I enjoy coming to the cinema theatres to watch movies rather than watching it on mobile devices."
Experts said the middle class will take some time to start spending money. "The affected markets are those which depend on the middle class of the society as they were the most impacted due to the pandemic as risk and uncertainty has increased about what lies in the future ahead. The middle class is not spending money which shows that economy is still recovering. If you see the luxury market sector, the revenue remained stable as they are already having money and the pandemic didn't affect them much," said Dr.Shashi Kumar, professor, Department of Economics, Bangalore University.