Food delivery services will charge the customer more to tackle the compliance cost added by the government.

Food delivery services will now collect five per cent GST from restaurants which will increase their compliance cost leading to an increase in the final charges.
Pradeep from Bengali Delicious, Rajarajeswari Nagar said, "As this new change in GST will come into effect, restaurants will hike the price as they would want to maintain the restaurant's profit margin."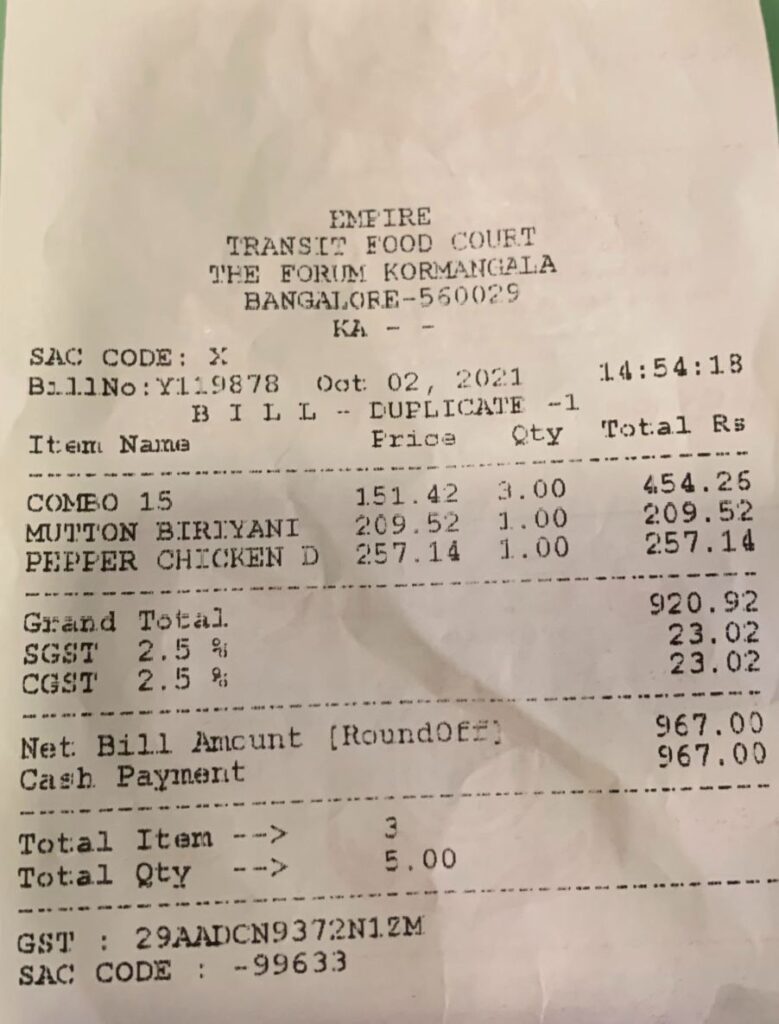 Rajesh from Andhra Ruchulu, Rajarajeswari Nagar said, his restaurant was near IT companies. He used to get a lot of orders from them before Covid-19 but due to the closure of IT companies his business is affected and with the new five percent GST hike, he needs to increase the prices to meet the ends.
Recently at Goods and Services Tax (GST) council meeting, government decided to make food delivery services responsible for collecting GST of five percent from restaurants and pay it to the government.
"Food delivery services will need to register city wise and not state wise for GST as it's easier to track number of orders plus they need to add additional employees which will increase their compliance cost," said Chartered Accountant Sasikiran. He added that the changes made to the GST will affect consumers.
A spokesperson from National Restaurant Association of India (NRAI) said they currently don't know how it is going to affect e-commerce operators such as Swiggy and Zomato but the addition of operating costs will be passed onto restaurants and customers by increasing the charges.

"As of now there's no GST on restaurants that make Rs. 20 lakhs or less annual turnover but there might be a change now as every restaurant needs to pay that five percent to the food delivery services to continue being on the food delivery service. So, restaurants will also increase the charge and food delivery services which will increase the prices of both the food and the delivery indirectly impacting customers and reducing the number of orders placed by the customers per day. This will again impact both food delivery services and restaurants." said Chartered Accountant Chandra Sekhar.