Out of 140 billionaires in India, only seven are women.
Chandigarh: India became the third highest in the world by producing 140 billionaires in the Forbes World's Billionaire List, 2021, after China and the United States. But only five percent of these Indian billionaires were women.
Only seven women became billionaires in India as opposed to 133 men. The astonishing part is that even among these seven women, the richest is not even in the top 200 of the world.
Savitri Jindal and family is the richest woman in India with a net worth of $9.7 billion placing her at 234th position in the world.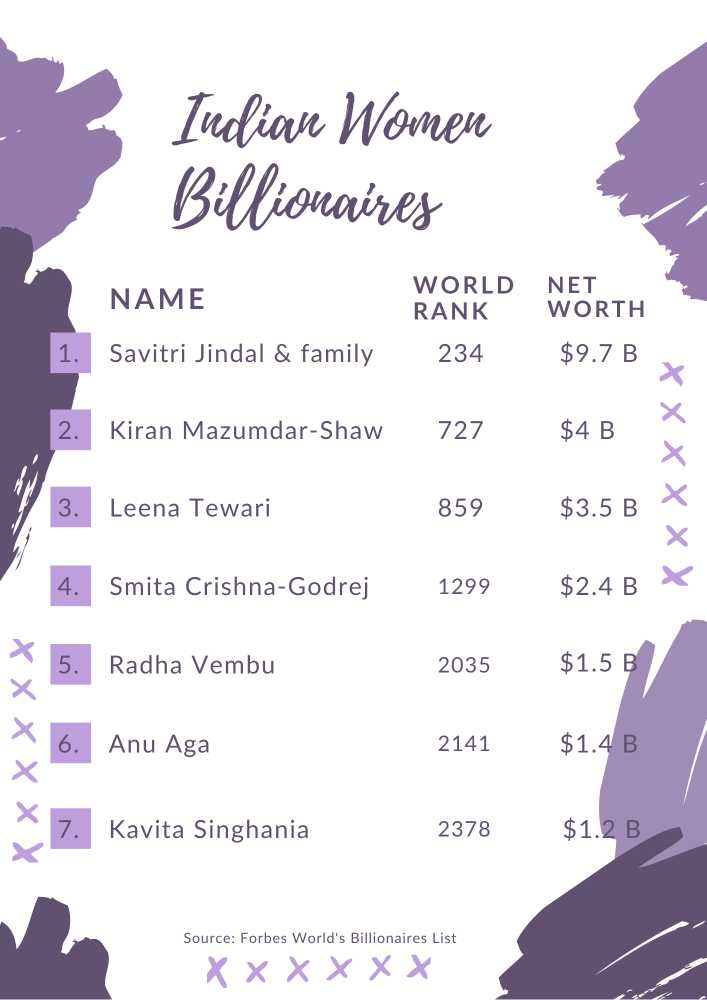 "Patriarchy plays an important role in this," said Dr. Jagdish C. Mehta, Head of Sociology Department, DAV College. "The law has promoted women in many aspects but the society still hasn't followed. Also, the risk of doing entrepreneurial work is lower when it comes to women." So the participation of women in the area is very low.
The billionaire women in India stand at a very lower level than the rest of the world. Francoise Bettencourt Meyers & family from France stands at the top of the list with a net worth of $73.6 billion. She is in the 12th position in the world.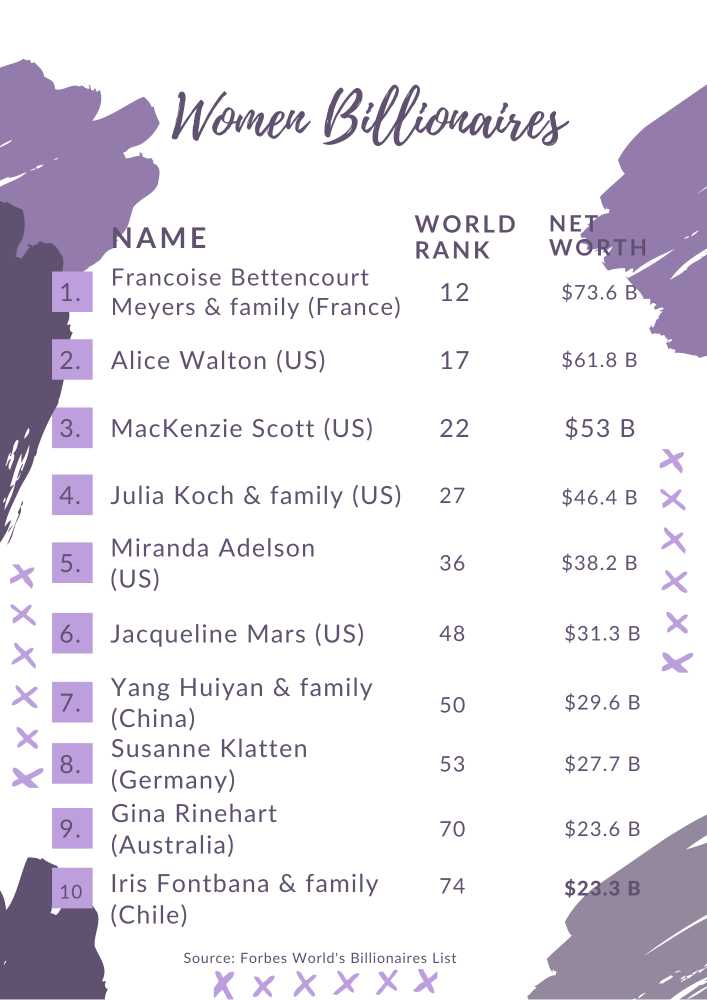 In April 2020, Nykaa founded by Falguni Nayar became a unicorn in the Indian market. That means that its net worth crossed $1 billion. Considering the growth with which Indian start-ups like Nykaa are coming into the market, there are chances that more women would join the list in the future.
For women to grow in the field, "the states and centre should promote women towards entrepreneurship," said Dr. Mehta. "With the government, families should promote gender equality and equity."
Valli Arunachalam has created an example in the business field. She moved the courts against her family while asking for her rights in the Murugappa Group. The company was selecting only the sons in the family for the leadership roles and not the women. Considering that women play a huge role in the workforce, this step by the company invited a lot of backlashes.
In 2020, the Supreme Court of India gave a verdict in favour of women getting rights to a business under the Hindu Succession Act (1996). This also is a way through which women can be promoted towards entering into business.