More than 20,675 NGOs have got their FCRA licenses cancelled to date, with 1445 NGOs in Karnataka.
Bengaluru: Kolkata-based Sayan* runs a non-governmental organization (NGO) working for the queer community across West Bengal. However, for the last year, he has been scrambling for ways to release the foreign grant he has received.
Mumbai-based NGO owner Anil needs to pay more than Rs. 8 lakhs in penalties for the last two years after he failed to file his quarterly return due to the recent changes in the rules of the Foreign Contribution Act, 2010.
Bengaluru-based Vihaan, who runs an old age home, is considering paying Rs. 40,000 to private agencies to get his organization's Foreign Contribution (Regulation) Amendment Act (FCRA) account renewed.
Several NGOs across India are struggling to withdraw the money they raised during the pandemic; others have still do not have their compulsory new bank account at State Bank of India (SBI), New Delhi Main Branch (NDMB) as per amendments made to the FCRA Act in 2020.
The amendment makes it mandatory for all NGOs to create a new bank account at SBI NDMB to continue receiving foreign funds.
The SBI later clarified that functionaries need not visit the national capital to open the mandatory account at NDMB, and could instead approach any local SBI branch.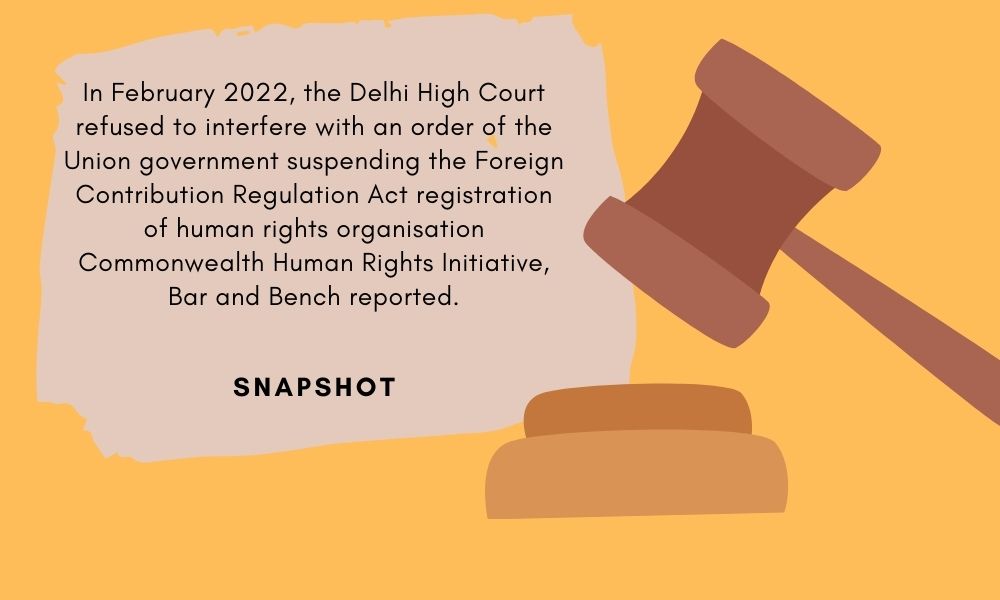 Anil had applied for a new bank account on October 21, 2021, at his local SBI East Malad Branch. However, in December, he travelled to SBI NDMB after his account was not opened. Fast forward to February 2022, he had to contact senior SBI officials to get the process running. On March 13, 2022, he finally got his new bank account after almost six months.
In the process, he had failed to file the quarterly returns online, which required the new bank account number. And now he needs to pay Rs. 8 lakhs in penalties for being unable to pay the returns.
To add to it, Anil needs to renew his account again to be able to withdraw the money. After December 31, 2021, the government made it illegal for NGOs to withdraw money after their FCRA expires. Anil, who runs three schools in Mumbai slums, has been paying his team salary from his pocket. "I have not done any work since last year because we did not have access to the funding. I have been withdrawing bare minimum though that is not entirely allowed," he said. "The whole FCRA framework has been delayed, but the work we do cannot stop," he added.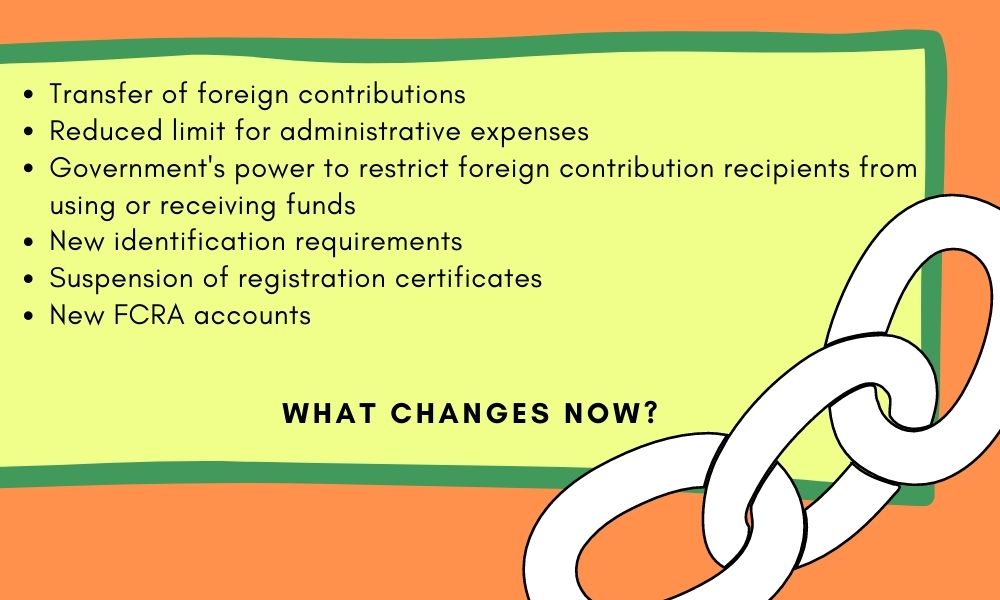 Vihaan faces a similar problem. Last year, when he visited Rajajinagar SBI Branch to open a new bank account at SBI NDMB, he was told by the officials that they were not aware of the process. He said all four of the organization's trustees are more than 60 years old. They cannot visit New Delhi to open a bank account. "Without it, we would have failed to file our returns also. I was really frustrated and harassed by the process," he said.
At the time of writing this report, Vihaan is still waiting for his account to be opened. He looks forward to paying private agencies in Delhi to open the account for him and renew FCRA at a cost of Rs. 40,000.
On December 31, 2021, the Union government said, "The Central Government, in the public interest, has decided to extend the validity of FCRA registration certificates up to March 31, 2022, or till the date of disposal of the renewal application." However, no clarification has been made on the fast approval of the bank accounts with the designated SBI branch.
Out of 1494 FCRA registered NGOs in Karnataka, 40 percent of them have not filed their quarterly returns between October 2021 and December 2021.
However, during the same year, more than 96 percent of all the NGOs in the state filed their annual return that did not require a new bank account number.
Sayan, however, faces a different problem. One of the eligibility criteria for getting an FCRA account requires the NGO to have spent a minimum of Rs. 10,00,000 in the last 3 years towards achieving its objectives.
Created in 2019, Sayan's NGO got their first foreign grant in 2021. However, he had failed to meet the criteria for the FCRA, and his proposal was rejected. "We have found ways to release a part of the grant, but we still have more than 50 percent stuck in the bank," he said.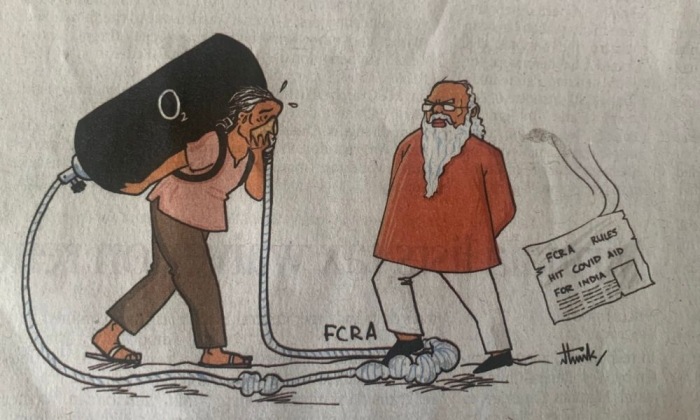 Sayan believes the new amendments to FCRA are the ruling government's course of clamping down on human rights advocacy. How will grassroots organizations that cannot meet FCRA criteria continue their work? He added that foreign funding is crucial for our sector.
Defending the Foreign Contribution Regulation(Amendment) Act 2020, the Central Government has said the changes in the law were necessary to prevent malpractices and diversion of funds by NGOs, Anagha Kulkarni, an advocate in Bombay High Court said. For effective monitoring and for ensuring the accountability of the recipient association, the transfer of foreign contribution has been prohibited, she added.
In a counter-affidavit filed in response to petitions challenging the constitutional validity of the FCRA amendments, the Centre stated that there is "no fundamental right to receive unbridled foreign contribution" and hence the petitions filed under Article 32 of the Constitution were not maintainable, Anagha concluded.
A total of 20,675 FCRA NGO licenses have been cancelled till now, with 1445 NGOs in Karnataka.
The number of NGOs registered with FCRA has reduced by 50 per cent since 2011.
The FCRA was initially enacted during the 1976 emergency by the Congress government, citing "internal security issues". The law sought to regulate foreign funding raised by individuals or Indian organizations.
In 2010, the UPA government further amended the Act to prohibit the funds being used for "any activities detrimental to the national interest".
The law was amended again in 2020, and the government requested audits of foreign funds raised by Indian NGOs.
The law requires NGOs to be registered under FCRA to receive foreign funds for their cause. Several NGOs like Compassion International, Greenpeace India, Lawyers' Collective, Amnesty International, and Ford Foundation have been under the government's scanner for violations of the rules.