Just as students saw reprieve from online learning as the first wave of the pandemic receded, the second wave is forcing summer camps to choose between moving online and shutting down.
Bengaluru- This year, after the Covid-19 graph started plummeting, summer camp organizers considered conducting the summer camps online. But, with the second wave, they have become skeptical again.
Evolving Minds is a camp for learning science for children between the ages of seven and 14. Ranjana Anand, the Administrative head of the organisation said that they will be conducting zoom classes for all the enrolled students. She said, "We initially planned to start the camp physically with a limited number of students, but later, with the surge in cases, we decided otherwise. Now that we have gone online, we have started enrolling students from different states, and we courier the equipment kits to those students. For practical work, we provide kits to our students that they can collect from our office before the session starts."
"These kits have all the required equipment with which the children can perform the practical work from their home. But, with the rising number of cases, we do not encourage the parents to visit the office for the collection of kits. Instead, we advise the parents to get in touch with people associated with delivery services like Dunzo, and Swiggy and ask them to deliver the kits at their place." she said.
The Karnataka government recently declared summer vacations for the students of classes one to nine from May 1. Therefore, all these summer camps are geared up to commence their programs after that. Though, some of these camps have already started as some private schools have declared vacations.
Most summer camps encourage group and physical activities which will possibly become a hurdle for them this year. Hence, some of the camps that solely focus on physical activities like swimming and other outdoor games have decided to close.
One such organisation is BitClass. The organisation provides a range of courses for children that include learning dance, musical instruments, swimming and other outdoor games.
Vishnu Tiwari, administration head from the organisation said, "We were initially planning to conduct classes physically after we saw a dip in cases since last year. But, now as the caseload has sharply started shooting up, we have dropped the plans of conducting the camp."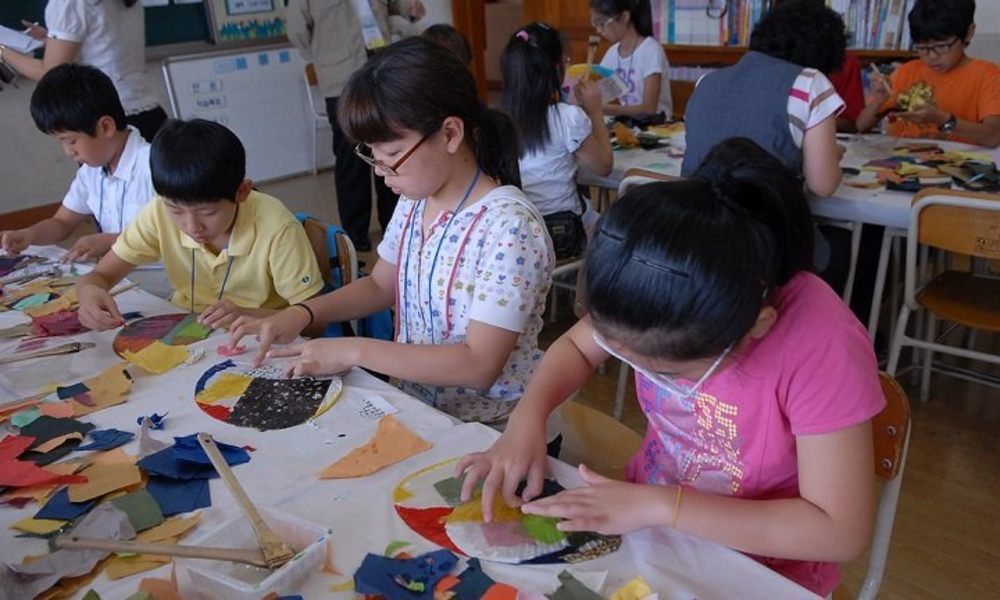 Pranshi, a 10-year-old girl from Noida was very excited after receiving the activity kit for her summer camp. After making several requests to her parents she finally got admitted to a summer camp in Bengaluru. But, her father wasn't very pleased while taking the decision of admitting her to an online summer camp. Sharad Anand, the Marketing Manager in a Multinational company and Pranshi's father said, "I am not at all pleased with the idea of my daughter spending any more time in front of a screen."
"I used to enroll my daughter in summer camps for her to learn extra- curricular activities. I wanted her to engage with other children and grow with them. But, this year I did it because my daughter wanted to join this online summer camp. I was never in favour of the idea of her sitting in front of the screen during her vacations. Yet, it seems to be happening," he added
Dr. Geetha Appachu, a psycologist at Swapreran said, "With the school conducting online classes, the children will look for some recreational and fun activity, which the summer camps are trying to bring to them. But, the organisation will not be able to evaluate the background and the attention span of each child. That can be a block in order to provide what is beneficial for the children."
When it is an online medium we are not able to understand what could be the child's level of involvement as well as their level of focus. We don't know what could actually be benefitting their mind and body," concluded Dr. Appachu.
Dr. M D Usha Devi, Professor (Retired) and an educationalist said that summer camps are being organised to keep the children engaged during these tough times. "It looks a little bizarre having these activities online, because it is something that needs to be done in person. Parents have also been accepting such activities because they want their children to learn," she said
Summer camps are something where you want children to develop social values, emotional values, and interrelationship harmony. To some extent some activities can be done, but the entire summer camp are meant to bring children together. And, I don't think it can be done online," added Dr. Devi.