Package tours resumed in June have seen takers since September. Premium and budget hotels under Karnataka State Tourism Development Corporation (KSTDC) have started operating.
Bengaluru: Tour packages under KSTDC were resumed post unlock in June and eight tours have taken off since then. "Since September, both premium and budget hotels under KSTDC are operating at 30-40 per cent occupancy," said Sri Girish, Tour Manager at KSTDC. He further said, "Before pandemic, the hotels used to operate at 75-78 percent occupancy."
"The 'North Karnataka tour' was the first package tour that took off after unlock 5.0 and from December 7th, we have also resumed the Goa-Gokarna tour package," said Shailashree Nadagouda, Senior Admin Assistant at KSTDC. She also said that KSTDC has started a program called "Virtual travel mart" under which travel agents will be registered across India in order to promote KSTDC packages. ,t "Out of 24 packages, only five are operating and once the demand increases, we plan on resuming others as well," she added.
"Before the pandemic, tour buses operated even at 50 per cent occupancy. Now they operate if the fuel costs are covered," said Roopa J, Senior Division assistant.
"After unlock, the profit margin has gradually increased 30-40 percent of what it used to be before the pandemic," said Natraj Aras, Assistant Manager finance, KSTDC.
"We have incurred losses of almost Rs. 37 crores due to pandemic," said Hanumanarasaiah, General Manager, Administration, KSTDC. He added that despite massive losses, employees who worked from home were paid 60 percent of their salaries during the lockdown.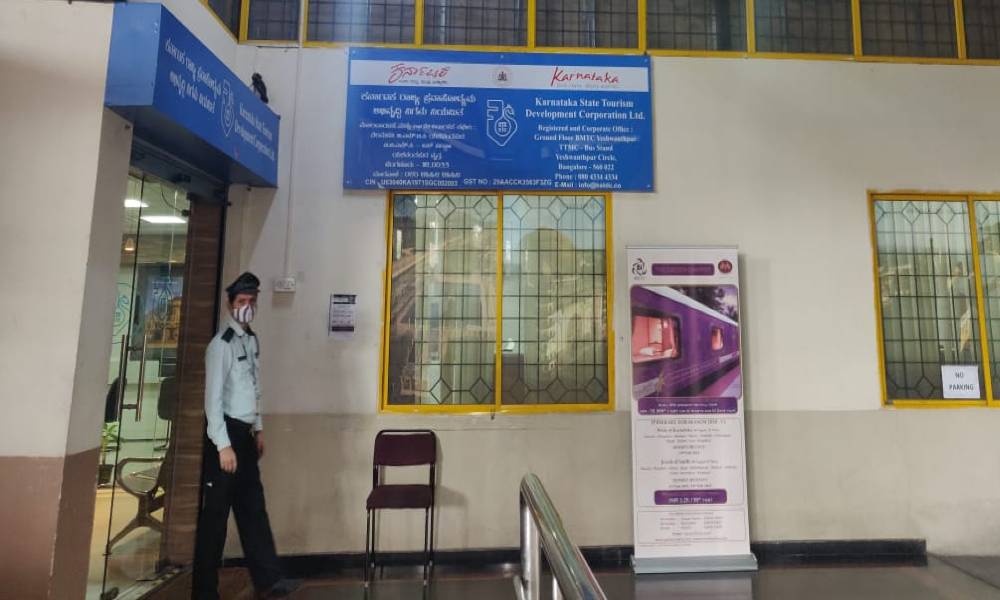 Tour operators and travellers practiced social distancing. Thirumala Raj, driver of a multi axle vehicle of KSTDC said, "Total number of seats in our multi axle is 51 and we operated at an occupancy of 34, following the social distancing norms. We sanitized the seats regularly." He added that they were trained during lockdown on following covid guidelines. Huligappa, also a driver, said that guidelines were issued for them to follow and that he operated tours from October. Sumithra R, a tourist, said, "Hotel where we stayed, 'Mayura Biligiri' in the Biligiri Ranga hills was clean and sanitized. The staff also followed social distancing."
Dr. B. Janakiram, retired professor and Head of Master of Business Administration department in MS Ramaiah Institute of Technology, said, "Once the efficacy is proven and the vaccine is launched, people will start travelling. Now, they don't, due to the pandemic. It may take four to five months from the date of vaccine launch for the tourism sector to go back to normalcy." He added that reduction in foreign exchange inflow due to pandemic has also affected the tourism economy majorly.
KSTDC was incorporated in the year 1971 to promote tourism in Karnataka and is entirely owned by the government of Karnataka.