Street food vendors say they have not been given any training on how to maintain hygiene.
Kolkata: Multiple street food vendors said that the Food Safety and Standards Authority of India's (FSSAI) Project Clean Street Food is not carried out well in Kolkata during the Covid-19 pandemic.
Several pani puri vendors were seen selling food without wearing proper masks and gloves. No initiative was taken for sanitization of the stalls. Other vendors selling pav bhaji and chole bhature were not following precautions to avoid the spread of Covid-19. Customers were crowding beside the street food stalls. In these conditions, the spread of Covid-19 is easier, said Sucharita Sengupta, a nutritionist in Kolkata.
Some street food vendors said that they did not receive any training as was mentioned in the project details. They were to be given a certificate along with a bonus of Rs. 2600 and compulsory registration. They were not provided with clean t-shirts or any kit to maintain hygiene. Binoy, a pani puri stall owner, said that he did not even know about such a project and has been working as he used to.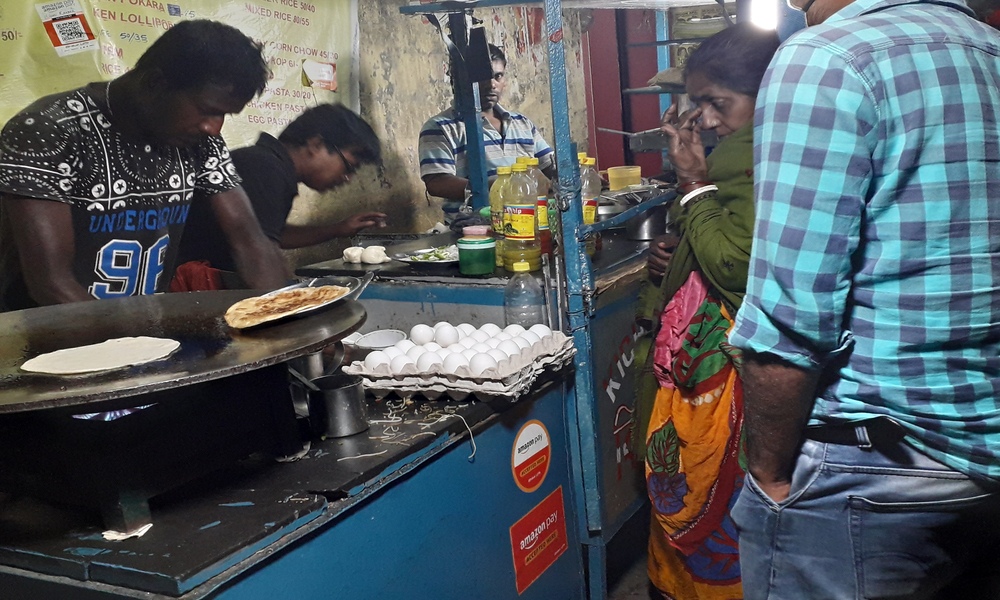 Some vendors do not feel the need to comply with the guidelines to be followed. Bhaskar, a sandwich stall owner, said he was informed about a campaign on clean street food but he didn't show up for it as it was not mandatory. He has never received any complaints from his customers for hygiene so he did not join the campaign.
The Project Clean Street Food was aimed at providing hygienic street food to the citizens of India and improving the quality of street food. It also aims to ensure that all the street food vendors are registered under FSSAI. It aims at providing proper training about sanitation and hygiene to the street food vendors. For this purpose, over 2000 trainers are appointed and over 13000 training sessions are being conducted. A FSSAI Barasat Official said that they have undertaken various campaigns to achieve the objective of the project.
The official said that the main reason for the project not being carried out well is that the local body, the Kolkata Municipal Corporation has not taken any initiative for better execution of this project.
Harihar Prasad Mandal, the Kolkata Municipal Secretary, said that they have been taking initiatives to improve street food quality. There have been numerous surveys to assess the quality of street food served. They have been providing 'safe' stamps to stalls that are following all hygiene protocols.
Some customers do not feel the need to restrict their consumption of unhygienic street food which do not meet FSSAI established standards. Mr. Shaw, a customer at the pani puri stall, said that eating street food is normal as the stalls are clean. He prefers having food from selected stalls. "People crowd over these stalls as the food is delicious and I find no problem in it," he added. Ms. Bhagat, a customer at the pav bhaji stall, said that they wear masks and use hand sanitizer which is enough to protect them from this virus and they will continue having street food.
Sucharita Sengupta advised people to eat only from street food vendors who maintain hygiene. She said that any negligence could result in people getting food poisoning or stomach ulcers and people might also get infected with Covid-19.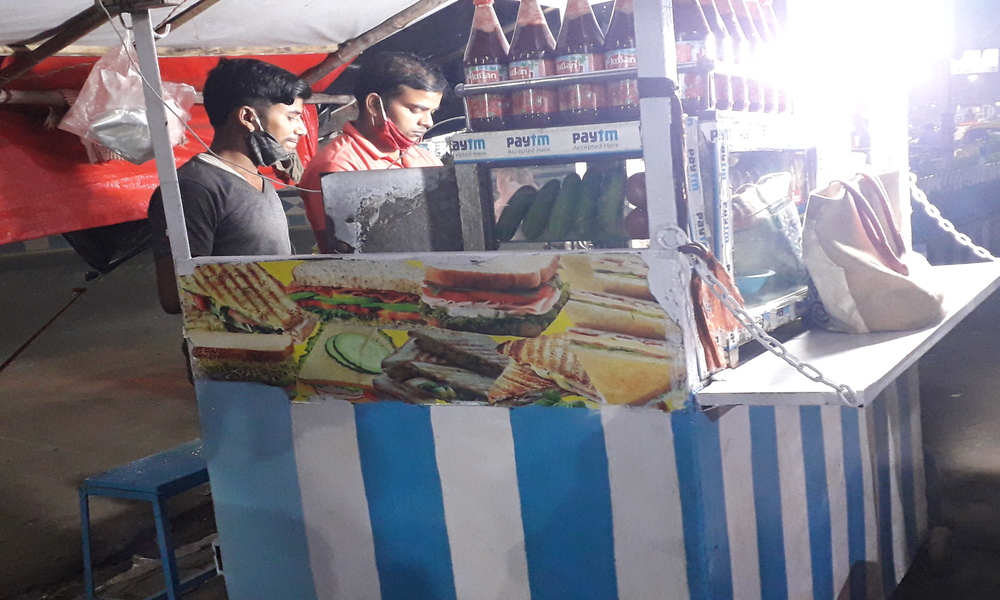 Anusreaa Mukherjee, Bong Trippers' food blogger, said, "This project is a great initiative in improving the quality of street food in our country. However, this depends on how well it is implemented. I have seen no major changes in the way street food vendors operate. I would recommend people to refrain from eating street food in this pandemic."
Some customers refrained from visiting these stalls as they feel their health is more important. Mrs. Porel, a resident in my locality, said "Eating unhygienic food is detrimental for our health. Also, in this pandemic, I don't want my family to get infected by the deadly virus."
FSSAI was to issue penalties of up to Rs 5 lakhs on Food Business Operators who serve food of sub-standard quality. The official said that no fines have been collected for unhygienic street food served as these stall owners do not have a trade license and therefore there is no identification proof which is required for imposing fines.