With the government issuing SOPs for seating, Rangashankara theatre festival will stream plays online in the last week of October in its foyer area for a limited audience.
Bengaluru: Rangashankara's popular theatre festival is going online this year from October 27 to November 1. The festival will showcase works of six Shankar Nag Award recipients. Samyukta Manogaran, program associate at Rangashankara said, "The festival is taking place digitally. Screening and other additional activities will be conducted in the foyer area."
Rangashankara, a prominent cultural hub and auditorium, located in JP Nagar, started conducting events from September 6 in the foyer area.Manogaran explained that they were aiming to reach people even during the lockdown. Hence, they transitioned to the online space–organized online story-telling sessions and campaigned for World Theatre Day on March 27. "As of now we have no plans of opening up the auditorium at least until November," she added.
Sampath Kumar, manager at Rangashankara, assured that they are following the standard operating procedures (SOPs) issued by the government. There has been a steady flow of audience of 20-30 people since they reopened the foyer in September.
Apart from Rangashankara, Samsa Bayalu Rangamandira, an open-air theatre located behind Ravindra Kalakshetra, is also open for events and performances since October 8. Ravindra Kalakshetra is another prominent theatre hub in Bangalore. The maximum viewer capacity presently is 100 people.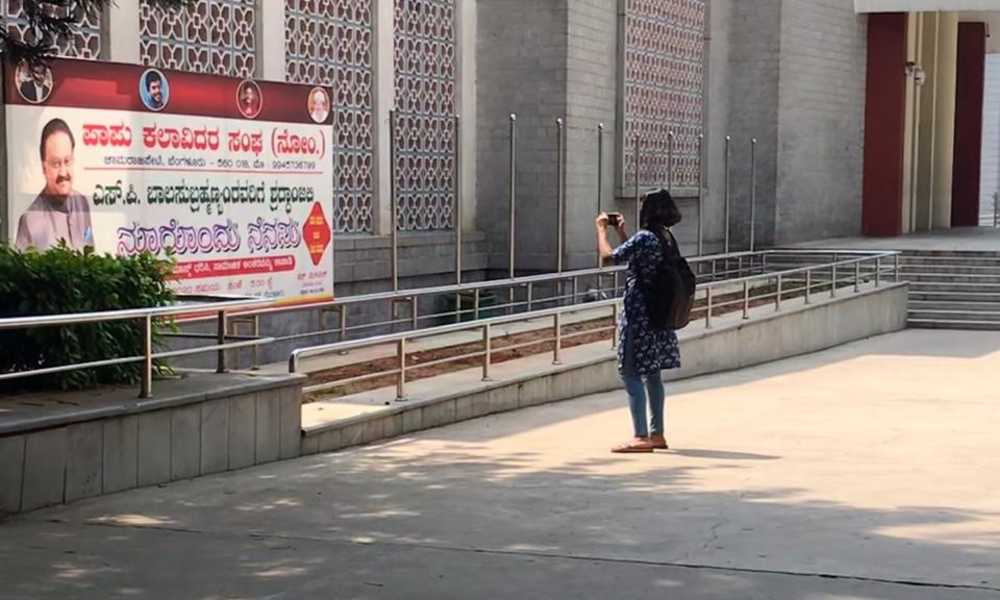 The Unlock 5.0 guidelines allowed theatre spaces to open with 50 percent capacity. However, the main auditoriums inside the building at both the places, Rangashankara and Ravindra Kalakshetra, are not open for any events yet."We are awaiting specific guidelines from the government and once we receive, we will call for applications from groups," said Narendra Babu, manager of Ravindra Kalakshetra. "Nayana Auditorium and Kalagrama which are associated with Kalakshetra will also start operating soon," he added.
Lakshmi Nadagoud, a theatre artist said, "Online streaming and digitisation of performing arts is a temporary solution in this current situation. While this is helping the industry keep its creativity flowing, it cannot replace live performances. The essence of theatre is live performance and digital streaming can never replace the experience of live performing for both the audience and the artists."
"This [the lockdown] was unexpected and a huge blow to the artists", said Vaishak Raj, a theatre artist from the school Abhinaya Taranga.