The surge in apps like Hudle and Sportido are a blessing for sports enthusiasts who can now book sports venues with ease.
Arunaditya Aima | October 22, 2020
New Delhi: With more and more sports venues and facilities coming up, sports apps like Hudle and Sportido make it easier for recreational sports players to locate them near their homes. Such apps have made the whole process of booking a sports venue as easy as booking a movie ticket online. With over 60,000 downloads, these apps have become very popular among sports enthusiasts in Delhi.
Recreational players, before the introduction of apps, found it challenging to discover and join sports activities around them." Apps like Hudle and Sportido are accessible platforms for sports enthusiasts such as myself to book a slot or venue without calling the facility to inquire about the availability, to do what I love the most – play ball!" said an amateur basketball player Zoravar Singh Jamwal.
Such apps not only make it easy for the players but also for the people who run the facilities. They remove the trouble of taking offline bookings and present all the information in one place. They don't have to take up calls or messages to confirm with the players.
Arjun Verma, COO at Hudle, in a WhatsApp interview said, "Hudle is trying to bring amateur sports ecosystem together by focusing on the 'Where' to play, 'Who' to play with and 'How' to play of a sport, which are the major problems a recreational player faces."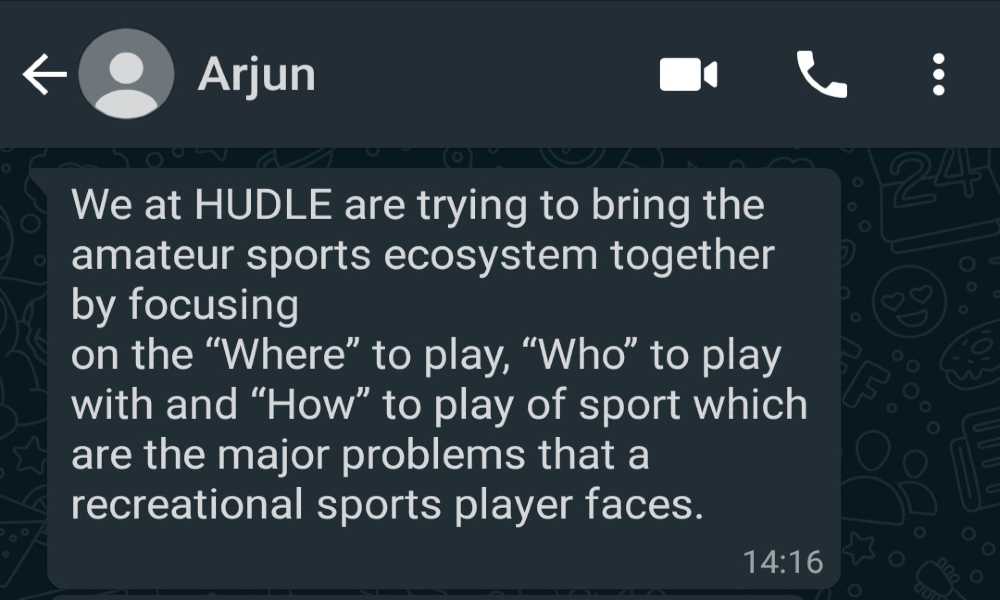 "Sportido helped me facilitate my love for sports. I had a tough time finding players, and Sportido helped me find the right environment to embrace the love for sports," says Rushil Varma, an amateur sports enthusiast.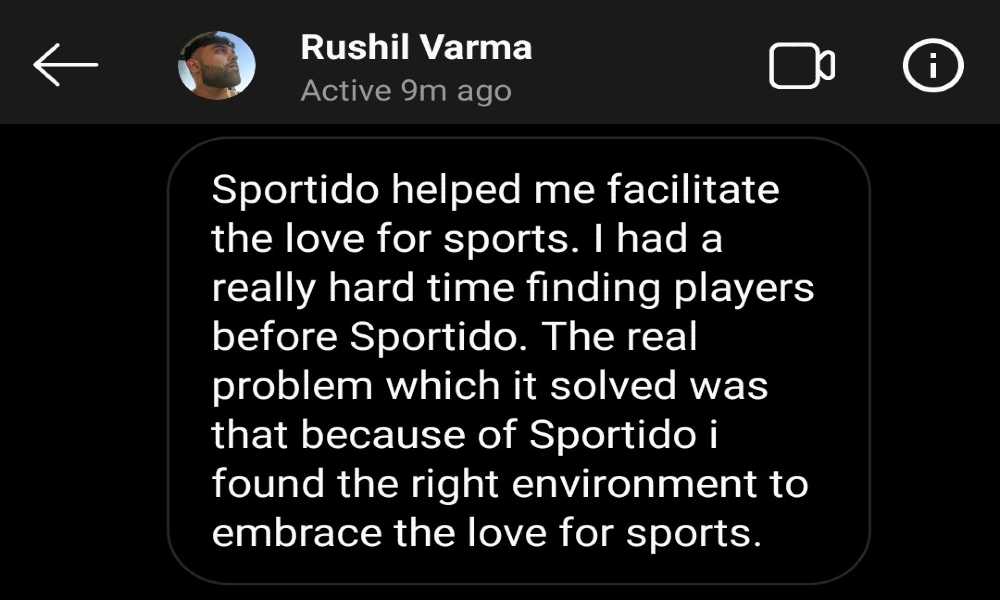 Deepanshu Gautam, an amateur football player, claimed that the opportunities for players have improved in the past few years as more and more leagues are also coming up, which helps young recreational players to develop their game.
Joy Bhattachrjya, a panelist on Cricbuzz and the CEO of Pro Volleyball League,an active sportsperson and runner himself, believes one can achieve immense impact by solving many recreational sportspersons' problems in India. He also praised Hudle in a Facebook post for helping players find sports venues.
But it's not always smooth sailing when it comes to using such applications. Software glitches are still annoying and tend to frustrate the customers and sometimes cause someone to book a sports venue twice. Network issues can also cause many problems for people trying to book a facility or a sports venue. If the network issue or glitches continue to bother someone, they prefer to call the sports venue and book a time slot directly.