A 22 man task force have been allotted to guard the 'IMA jewels' building; IMA protest perpetrators go M.I.A
Riddhiman Roy

"A new task force is being assigned in front of I Monetary Advisory (IMA) building every day, as police is on alert mode after last weekend," said the policeman who is in charge of today's task force.
Since the protest of the IMA scam victims in Shivajinagar last Sunday, task forces of 20-25 Karnataka State Policemen (KSP) are being assigned every day to guard the IMA Jewels building. Each day a new team of policemen is assigned, and this will continue till the end of the week.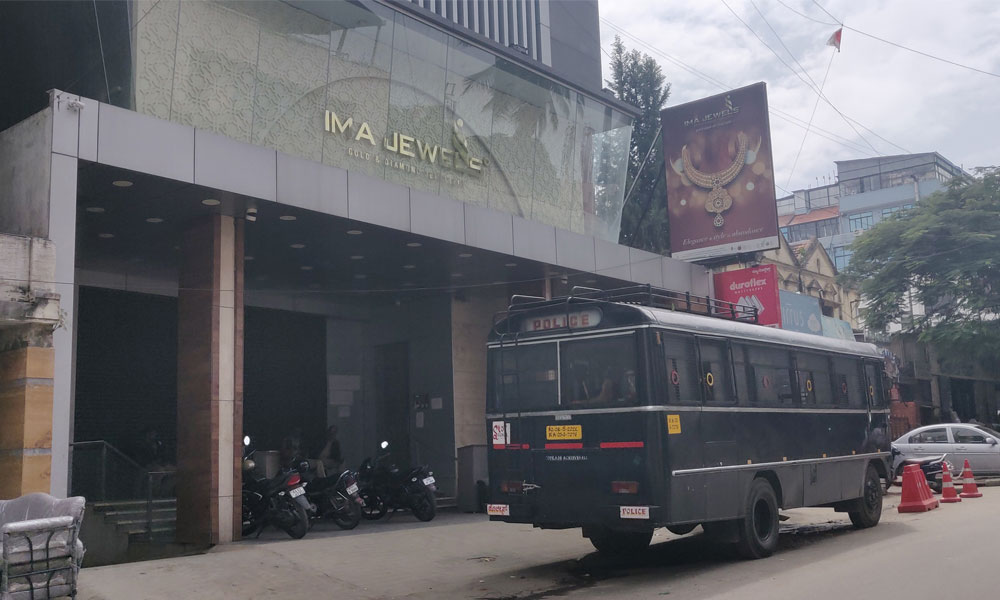 Police are still searching for the people who initiated the violent protest on November 17. They filed a criminal case and are looking into call records and WhatsApp history to track down the perpetrators.
On November 17, 2019, a minimum of 100-150 people gathered in front of the IMA jewels building and demanded that their money be returned to them. Protesters sat on the street and blocked traffic. Police arrived immediately and tried to disperse the crowd when things got violent. One lady amongst the protester sustained a minor injury to her head and was taken for treatment to the nearest hospital, confirms the medical superintendent of Bowring and Lady Curzon Hospital.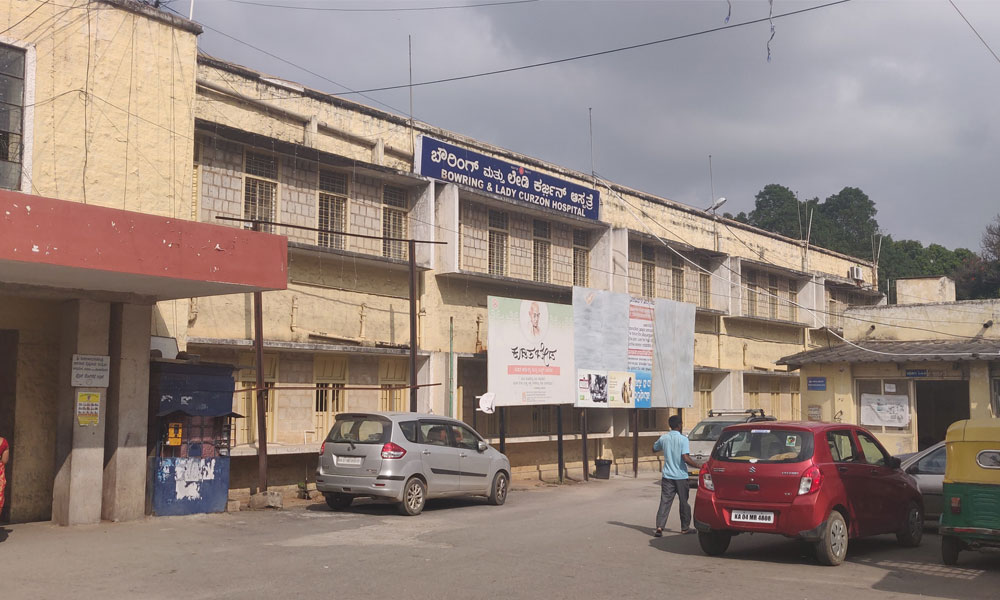 "Protesters started throwing stones at IMA building. One of those stones missed its target and hit the lady on the back of her head. Police intimidated but did not land a single blow to the protestors," said Mr. Nagaraj, inspector of Commercial Street police station.
Whereas, the other side of the story showed that protestors and shopkeepers who witnessed the event reported that police started lathi-charging and it was from one of these blows that one of the protestors was hit, leaving her with a deep cut on her scalp.

Police say the protest was the result of a widely circulated WhatsApp message that asked people to gather outside the IMA office at 5 pm on Sunday to get their money back. Police have opened a case against the person who circulated the message.
"Following the incident, we decided to file a case against those who called the meeting and were spreading rumors to mislead the victims. We are verifying phone call records and messages shared on social media," said Mr. Nagaraj.

Over one lakh people had invested in IMA, which had floated 17 companies—including jewelry stores infrastructure and real estate development firm, pharmacies, supermarkets, etc. The company promoted itself as an investment company and attracted a large number of investors from the city's Muslim community. The company promised investors monthly returns on investments, which it said was 'Shariah' compliant.
The scam broke out on June 10, after the group's Managing Director Mohammed Mansoor Khan, released an audio clip in which he purportedly threatened to commit suicide. In the audio, he had accused former MLA Roshan Baig of extorting hundreds of crores for him, because of which his company had suffered losses.
The Softcopy track down one of the victims of the event who wanted to maintain her anonymity. She said, "We are not criminals trying to terrorize people (with our protests). We have been holding peaceful protests to demand our money for a long time now. We even did a protest on November 3, and everything went smoothly. But on November 17, a lot more people than usual showed up, and things got out of hand."
Sub Inspector of Madanayakanahalli, S.Ballapa, said that the whole violent incident was a political stunt to garner attention towards the scam by some third party. "Roshan Baig was allegedly involved in the scam. A certain section of people did not want Mr. Baig to contest nominations in the 2019 bypolls. Hence they created all this drama to get the spotlight back on the scam," said the Sub-Inspector.
Police will be assigning task forces this weekend as well, while they continue their investigation to find the people who initiated the protest last Sunday.