Due to poor drainage system in Mudhol taluk, people there struggle to avoid getting stuck in drainage water. Even the municipal office is not spared during heavy rains.
Vivek Madhu
The drainage system of Mudhol becomes useless when the monsoon arrives.
The drainage water directly enters school and office premises once it starts raining. The small scale shops and vegetable markets drown after the rainwater floods their area.
Mudhol's Urdu School Headmaster, M.V. Bisti, said that it rained heavily this year, as compared to the last two years.
He said, "Our school is located by the roadside and the compound walls are also short. Hence, water gets collected in the building, which becomes a reservoir of diseases like dengue, malaria etc."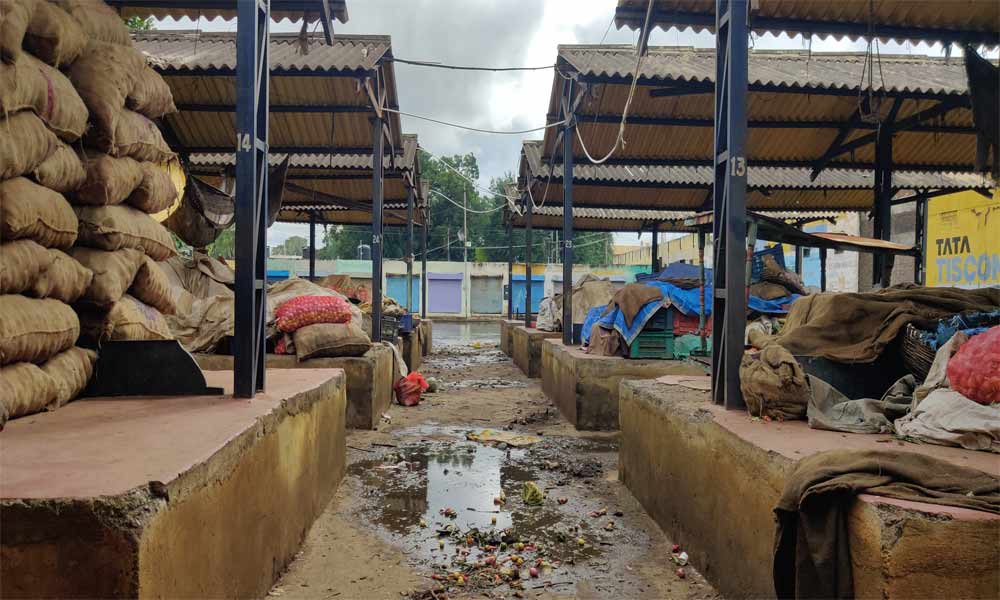 This year, two students of Urdu School were affected by malaria, while five of them suffered from dengue, show the records provided by the school staff.
The Headmaster added, "The government doesn't take our issue seriously even after complaining many times. Although, we cannot do anything, but the funds allocated to the school development committee can. I will put forward the problem before the school committee and it should get solved, at least that is my hope."
Ramesh Jhadav, Municipal Commissioner of Mudhol taluk told The Softcopy that there are no funds allocated for the rural development of the taluk yet. "The drainage system overflows after heavy rains because of the faulty construction done years ago. To resolve the issue, it needs to be rebuilt. But this is not possible right now due to lack of funds," he said.
Urban planner Srinivas said that the drainage system in rural areas is completely messed up. He said, "Drainage system will cause a lot of inconvenience if not built properly. The fundamental use of drainage system is to collect rainwater and allow its smooth flow to the nearest water body."
"These days money is flowing into rural development, but it is not being used beneficially to maintain the infrastructure," he added.