Children working in extreme conditions in brick kiln in Kushtagi, while their health and well-being is threatened
Riddhiman Roy
"We use the field when we have to use the bathroom, there used to be a groundwater pump here, but that stopped working, and for food, we get our meals packed from home", said Vikas, an 11-year-old boy working at the brick kiln in Kushtagi.
The employment records of the brick kiln in Kushtagi in Koppal district of Karnataka claim that not a single child below the age of 14 works there. But the reality is very different as eight kids under 13 years of age were spotted working there when The Softcopy visited the site.
"In all, there are 29 families employed in this kiln. Out of that, a minimum 13-15 families have one kid of theirs working here," says Vikas's mother, who was apprehensive about sharing her name without her husband's consent.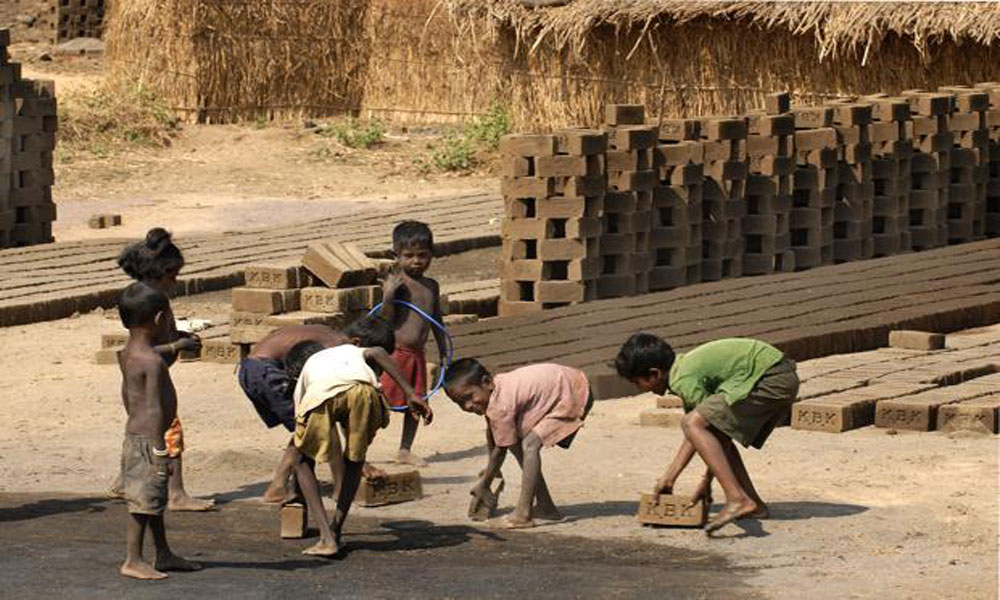 In Kushtagi every man is paid Rs. 300 for a day's work and Rs. 150 is paid to the children and women working there. "We were promised a shelter when I came here with my two kids, but till date, nothing has been provided. I stay with my cousin's family in their house, with my husband and two kids", said Vikas's mother.
Skin diseases and respiratory problems are common amongst the children working in this kiln. According to the Primary Health Care (PHC) unit, cases of asthma and skin rashes are very common amongst kids of that area. Records say 32, 21 and 36 cases of skin rashes have been reported in the past three months, respectively.
The Child Development Officer of Kushtagi, Mr Sharanappa, said, "Child Labour is widespread in the few factories that exist in Koppal. Many FIRs (First Information Reports) have been filed and action is also taken. Our department is planning to conduct regular checking of brick kilns to stop the employment of children."
Twelve million contractual labourers work in brick kilns across India. A considerable portion of these workers fall under the category of bonded labourers, as defined by 'The Bonded Labour (abolition) Act 1976', according to a report by Newsclick.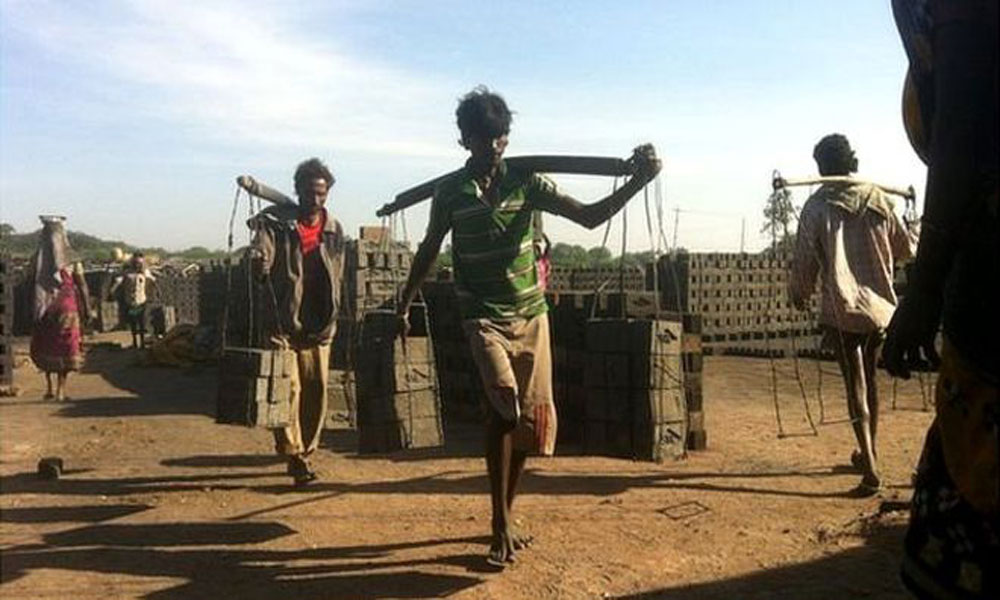 Madan Mishra, a member of the newly founded National Struggle Committee for Brick Kiln Workers (NSCBKW), was quoted saying in a press conference in New Delhi, "The root cause of this practice of modern slavery is primarily the recruitment process. Poverty-stricken families are targeted by the agents of the brick kiln owners. By luring them to work for the whole season on the promise of advance payments, they are often trafficked into different states, further controlled by violence and abuse, leaving them with no alternative of survival but to work for the kilns."
In a disturbing and horrifying incident, two workers had their hands chopped off in a brick kiln in Odisha back in 2014. The Supreme Court took suo moto, cognizance of the case. Recently in March this year, 56 workers were rescued from bonded labour in a brick kiln in Ginigera village in Koppal district.
The Child Labour Survey Report of Koppal District, 2017-18 shows that there are 2489 cases of child labour in the Taluk. Only two per cent of them have been rescued, according to a Times Of India report. Working overtime and being paid less, these workers are left helpless. Forming a union could be one of the solutions, say Unionists.
"The conditions for labourers prescribed by the government are rarely followed. It is the job of the Union to help workers then. But the case with child labour is — families and children go to these factories to work out of their own will. Poor families just want to add to the number of earning members in the family", said Shahed Pasha, Member of Kushtagi Farmer's Union.