One-fourth of people from rural areas in Karnataka are getting benefits of 'Pradhan Mantri Ujjwala Yojana' scheme.
Ritam Chatterjee
Around 24 per cent Below Poverty Line (BPL) householders of Karnataka are able to avail the benefits of 'Pradhan Mantri Ujjwala Yojana Scheme'. The state currently ranks 14th out of 29 states across the country.
At present, about 93-94 per cent of households have access to cooking gas in their houses and people from rural areas unable to get benefits of the PMUY scheme.
Manjunath, a car-driver from K. Gollahali Gram Panchayatha of Karnataka said, "We do not know anything about PMUY. Our local Panchayatha did not make any announcement of this scheme in last three years."
Uma Devi, a 65-year-old housewife whose name is included in Karnataka BPL list said, "My cylinder has not been sanctioned yet. I had applied for the scheme three months ago. I don't know when it will happen."
[media-credit id=56 align="aligncenter" width="1000″]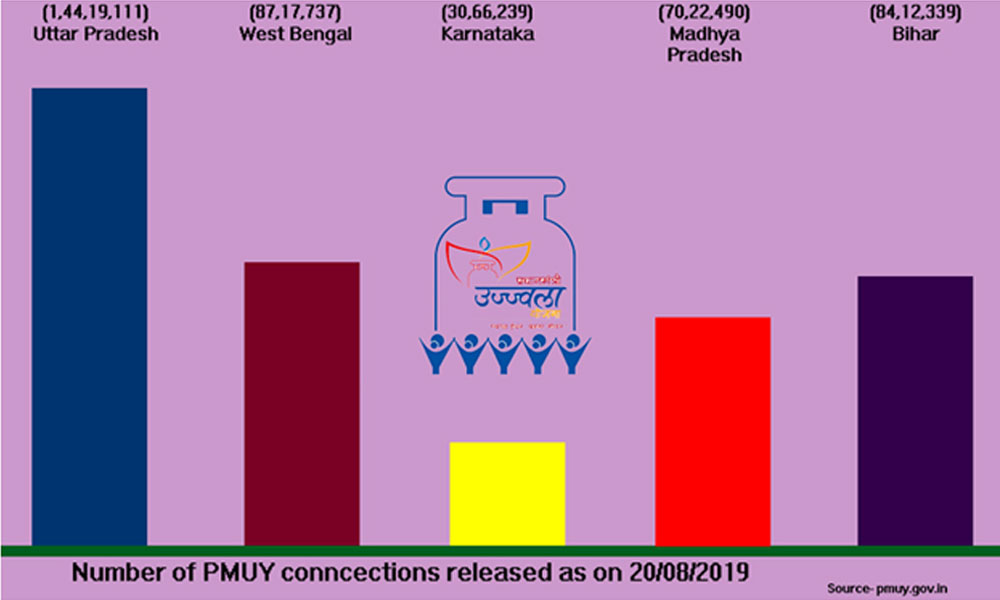 [/media-credit]
In Primary Health Centre near Konanakunte in Bangalore, only two out of 20 BPL card-holders knew about the PMUY scheme and most of them use coal and firewood for cooking.
Census 2011 reports depict that nearly 121 million households use traditional cooking methods which require firewood and kerosene as cooking fuels which results in pollution. This also affects the health of family members and causes high blood pressure.
The current price for 14.2kg LPG gas cylinder in Bangalore is around Rs 600. Alexandar, CEO of Sarvodaya Service Society said, "BPL householders have no chance to afford gas cylinders with that much of price. They should get PMUY scheme for reducing air pollutions as well."
The PMUY scheme provides Rs 1,600 for each LPG connection to the BPL households, interest free loan to purchase stove and regular refill by Oil Marketing Companies. This administrative cost is also inclusive of a cylinder, pressure regulator, booklet, safety pipes, will be provided by government.
D L. Pramodh, Executive Director, Indian Oil Corporation, and state-level co-coordinator for the oil industry in Karnataka said, "The number of LPG customers stood at 95.83 lakh as on June 1, 2014 while 143.20 lakh till December 1, 2018, which is an increase of 47.87 lakh in the last four years. Under the PMUY, 18.03 lakh connections have been released in Karnataka up to November 2018."
"Of this, Indian Oil Corporation accounted for 8 lakh connections, Bharat Petroleum Corporation 4.58 lakh and Hindustan Petroleum Corporation 5.4 lakh. In last 40 months, nearly 8 crore free LPG connections have been given under the PMUY scheme which translates into nearly 67,000 connections per day," he added.
Apart from Karnataka, Tamil Nadu (32,18,231 out of 1,75,21,956 households) and Maharashtra (43,27,588 out of 2,29,62,600 households) are among other states where BPL card-holders are unaware of the scheme.
Jammu & Kashmir currently has the highest percentage of 'PMUY' scheme in BPL householders with 57.03 per cent followed by Jharkhand, Assam and Chhattisgarh.