Report suggests that clinical drug trials can cause deaths.
By Jignasa Sinha
Bangalore, March 7, 2019: The Central Drugs Standard Control Organization (CDSCO) has observed a rapid increase in clinical drug trials in India. According to a report, the approved number of clinical trials now numbers around 200 per year. These clinical drug trials are essential to treat chronic diseases like AIDS, tuberculosis, dengue, hepatitis, etc. Though the drugs being approved have increased over time, there has also been an increase in the number of deaths due to these trials.
[media-credit id=35 align="alignleft" width="288″]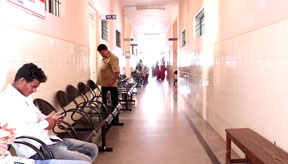 [/media-credit]
According to the National Institute of Ageing, for a drug to be marketed, it needs to undergo trials on animals first and then humans. There have been many cases where people are called for these trials and paid to undergo clinical experiments. The human clinical subjects take these drug trials and based on their reaction, these drugs are approved or rejected.
There can be incidents were patients/subjects experience Severe Adverse Event (SAE). This is a reaction to any medical dose which results in death or is life-threatening.
Clinical drug trials are conducted by the Drug Controller General of India (DCGI). In recent years, more than 300 people died due to SAE in clinical drug trials. The government offers compensation to the family of the deceased. The compensation is approximately 60 percent of the initial amount given by the sponsor to the subject. These clinical drug trials are conducted on a high scale; according to George Clinical, a contract research organisation, India will see a rise of 12 percent in the clinical research market.
Dr Rajni Singh, General physician says, "Clinical drug trials are essential for diseases like TB, H1N1, dengue etc. These diseases require new bacteria/virus strain resistant drugs. If done under proper regulation, the trials won't cause such severity. "