Residents of Devagere have to travel about two kilometers for basic medical supplies.
Residents of Devagere have no access to basic medicines in case of an emergency. The nearest medical stores are in Nallakamba Circle and Thagachaguppe, both of which are approximately two kilometers away.
Shamim, a resident of Devagere, said, "If we want to buy medicines we usually have to travel far away and if it is at night then my husband or son travel by motorbike and buy the medicines." However, it is even more difficult for people who don't own a vehicle. Priyanka, a resident of Devagere said,"We don't own any vehicle and if at all we need any medicine at night we have to wait until morning to buy it."
The medical store owners empathize with the villagers. Anish, a pharmacist at SB Medical & General Stores, at Nallakamba Circle said, "The reason we have not opened a medical store in Devagere village is because there is no medical clinic. In Nallakamba the doctor examines around 40-50 patients every day and usually those patients buy our medicines."
The local panchayat at K. Gollahalli is aware of the problems faced by the villagers but they say they are helpless as no one is ready to open a medical store in the village. Narendra Babu, Panchayat Development Officer (PDO) of K. Gollahalli, Bangalore South said, "We understand the issues people are facing and are ready to permit licenses to the pharmacists but there has been no initiative taken by any enterprise or individual so far. There is a Primary Health Centre (PHC) set up by the government in K. Gollahalli, which provides the patients with treatment free of cost. Villagers visit the centre when they are in need."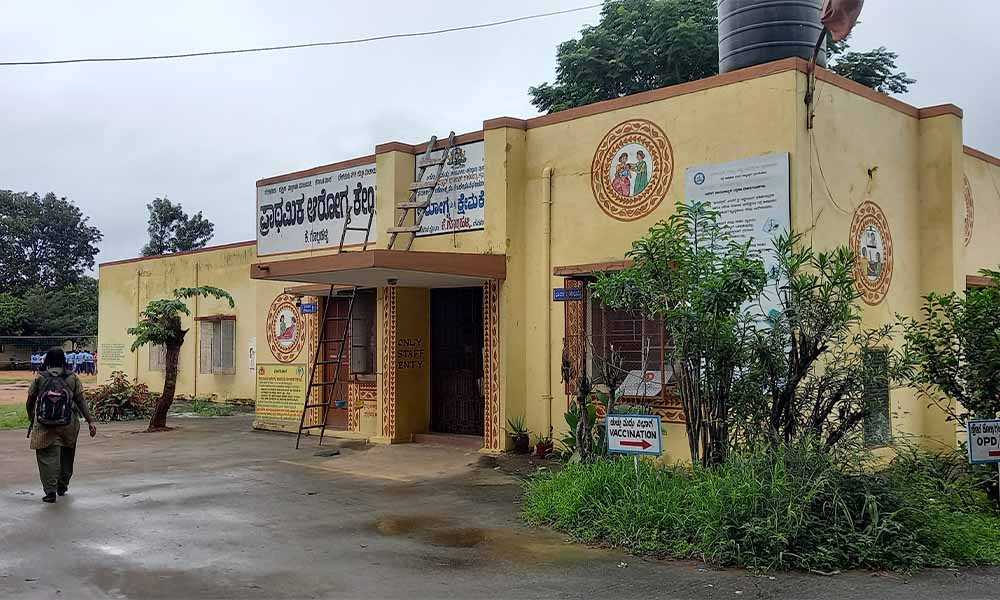 The PHC provides all tablets, capsules, syrups, and injections free of cost but the villagers find it difficult to travel to the PHC and prefer visiting private clinics. "Yes, there is a government hospital but it is three kilometers away, so we prefer going to the private clinic which is nearer," said Shamim. Pharmacist Raju, at BGS Global Institute of Medical Sciences said, "There should be a medical store for the villagers in their vicinity but there are no such guidelines by the World Health Organization (WHO) or the Indian Department of Pharmaceuticals about the coverage of area by a pharmacy or medical store." A research paper submitted by International Journal of Pharmacy Teaching and Practices (IJPTP) in 2010, states that the WHO had recommended a ratio of one pharmacist per 2000 population to ensure delivery of optimal health care.
Dr. Kalpana L. MBBS MD, Head of Pharmacology Department, BGS Global Institute of Medical Sciences said "If there is a medical practitioner, prescribing medicines then the pharmacists will naturally get customers. But that should not be the attitude. To help the villagers they can open a store and they will definitely get people. If the quality is good, people will definitely buy the medicines from the pharmacists instead of travelling by bus or auto to buy them."
However, running a business in the village requires a lot of investment and incurs low profits. Chemist Jagadish, owner of Medical Store at Thagachaguppe said, "Opening a medical store inside the village is difficult, profits are less as compared to the money invested in the business." Dr. Kalpana L said, "Incentives can be given by the government to the medical shop owners to open the stores in the village."
Several medical campaigns are arranged for the villagers who find it difficult to visit private clinics or government hospitals. K.Gollahalli's PDO said, "Rotary clubs and medical institutions arrange medical campaigns, where trainee doctors along with their faculty members conduct routine check-ups for the villagers." Dr. Kalpana L. added, "These monthly campaigns help the villagers with early diagnosis and proper treatment."