The Bruhat Bengaluru Mahanagare Palike (BBMP) said that the Atal Bihari Vajpayee Stadium will be repaired in the next 15 days.
The Bengaluru unit of the Aam Admi Party (AAP) organised a protest in front of the BBMP office at Hosur-Sarjapur Road (HSR) Layout after the canopy of the Atal Bihari Vajpayee Stadium partially collapsed on Sunday.
Mohan Dasari, the President of AAP Bengaluru, alleged that the stadium, which cost Rs. 50 crore to construct, was built in a 'shoddy' manner.
"Fortunately nobody got hurt in the accident but what if there were people inside? Who would have taken the responsibility?" Dasari asked.
Krishnamurthy, the newly-appointed Joint Commissioner of BBMP for Bommanahalli, said that they will be launching an enquiry to find the causes behind the collapse. "If we find the contractor responsible for it, we will take actions accordingly," he added.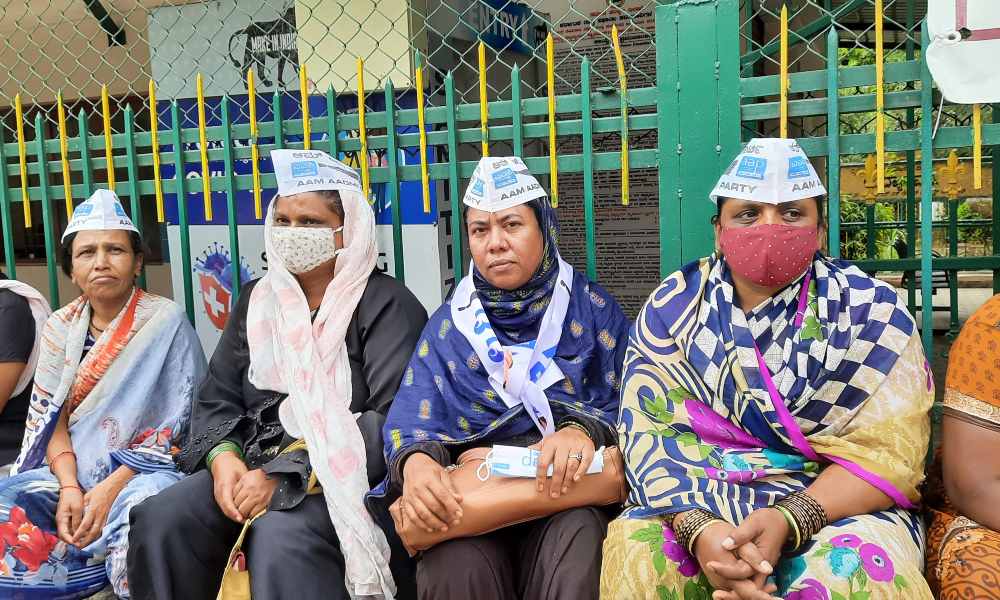 The stadium was inaugurated by Chief Minister Basavaraj Bommai on March 1. On May 8 as the thunderstorm struck the city, the canopy of the stadium partially fell down.
Sitaram Gundappa, the AAP president of Bommanahalli assembly constituency said, "The taxpayer's money is getting washed down the drain . . . This kind of damage only happens in public projects. Have you seen any politician's house getting damaged like this?"
Gundappa also alleged that the Bharatiya Janata Party (BJP) workers tried to 'push' the AAP workers when they visited the stadium in the morning.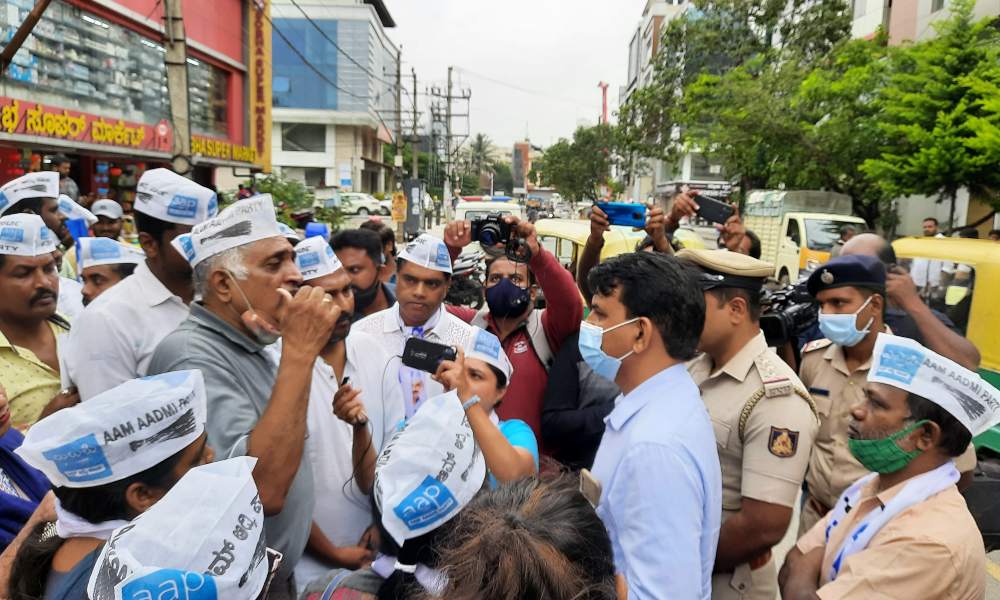 The protestors also handed a letter to the Joint Commissioner, asking him to take action against the contractor. They initially planned to march towards the Bengaluru Development Authority (BDA) office, but the police prevented them citing a Karnataka High Court order that banned protests on roads throughout the state.
Shalini, an AAP worker from Bommanahalli, said that if AAP wins the upcoming BBMP elections they would ensure a corruption-free administration. She added that the state government was delaying the BBMP election, keeping in mind the 2023 Karnataka Legislative Assembly Elections.
The BJP MLA from Bommanahalli, Satish Reddy said that AAP is trying to politicize natural disasters. He added, "It was an extremely severe storm. It brought down several electrical poles in the area. They (AAP) are picking small issues to attack us, the people of Bengaluru are educated. They know who does good work for them."