Fire safety services said that smoke came out from the first floor of the store and it took about two hours to put the fire out.
Smoke was seen coming out of a cloth store on Commercial Street at around 10:00 a.m. on December 2. While the habitats of the area, suspected it to be fire, no one saw the flames. The cause of the smoke is suspected to be a short circuit in the lights at the store.
"We got to know about the fire at around 10:00 to 10:15 a.m. and we were there by 10:30 a.m. It took around 90 minutes to two hours to put down the fire. The cause is probably a short circuit," said an official from the Karnataka State Fire and Emergency Services.
The owner of the cloth store said,"It looked like fire because of too much smoke, but it was a short circuit. Everyone panicked initially. The goods haven't been damaged, but furniture and other infrastructure was damaged. Thankfully the fire safety services came in time and took the situation under control."
Another witness in the vicinity said,"The fire safety vans came on time, but it was tough for them to enter the lane, as it is narrow."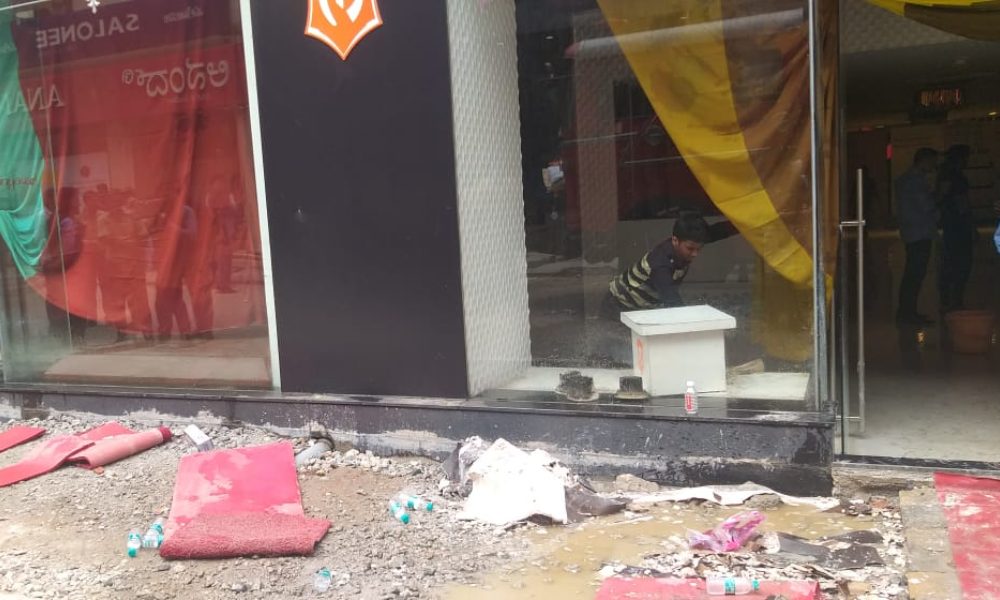 However, an employee at the store said that the collection of clothes at their first floor had been damaged.
Mayank Rohtagi, secretary at The Bangalore Commercial Association said, "We reached the store around 10:15 a.m. when we got to know about a fire breaking out. But it was just smoke and the sound of sparks. The smoke was increasing continuously and we informed the fire safety services immediately for help."
Saraswati, an employee at a store in front of the affected store said that she saw just smoke at around 10 a.m.
The police present at the site said that there have been no injuries, and the cause of the fire is suspected to be a short circuit. However, they are investigating the reason for the short circuit.