More people in Bengaluru are using air conditioners as the city has become hotter because of urbanization and fewer open spaces.
Fayaz, marketing manager of an air conditioner sales organisation, said the sales have gone up by 35-40 percent in the last five years.
"We first ask the customer the purpose of buying an air conditioner (AC). Most of our customers are in commercial areas or medical facilities. Only four to five percent of our sales are to the customers who want it for their houses," he said.
Rahul, assistant manager at another sales outlet, agrees that the sale of air conditioners in the city has been constantly growing. 2018 was the best summer seen by the industry but there was a 40 percent degrowth in the years 2019 and 2020 due to COVID but in 2021 we have recovered from that.
Daniel, a resident of R.T. Nagar said he can feel the temperature has increased.
"I have lived in Bengaluru for most of my life. We did not need ACs or even fans till six years ago. With more corporate offices that are using air conditioners temperature has increased. I think we are stuck in a loop; my kids don't sleep without AC in summers. If you live in the greener, open parts of the city it is still manageable. For me comfort is the most important thing, air conditioners make life comfortable," he added.
Chandrani who works in an IT firm said air conditioners are required in her office. There are many people inside the office at the same time and it generates a lot of body heat. Computers also add to the heat. Since the offices are built in confined spaces it gets very humid and suffocating at times. Air conditioners help us to work comfortably, she added.
"The influx of urban heat islands (UHI) in the city has caused the temperature to rise. Five years ago, December did not go beyond 22-23 degrees now it goes to 26 degrees. I still don't think there is a need for ACs, I think the locals understand it but people who come from other parts of the country can't adjust," said Anisha, an environmentalist.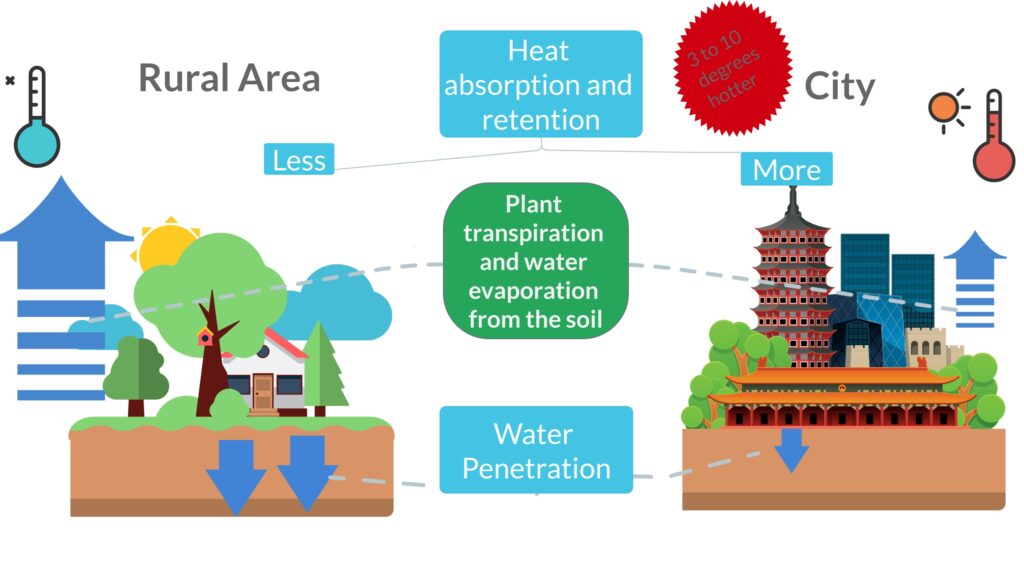 A report estimated that for every 0.6°C rise in temperature, there is an increase in electricity consumption of about 2 percent. An increase in thermal discomfort has led to increase in use of air conditioning appliances, resulting in increased emission of harmful greenhouse gasses which has led to global climate change, the report added.
The report further indicates that western Bengaluru, including Basaveshwaranagar, is one of the areas worst affected by Urban Heat Islands. The development is dense and vast and thus not enough space is available for any new tree plantation or open spaces and water bodies.
A study said Bengaluru region is becoming warmer in terms of mean maximum and mean minimum temperatures for all months and season. The increase in temperatures may be significantly higher over Bengaluru region than the other metropolitan cities.
Yellappa Reddy, chairman of Bangalore Environment Trust said there is no need for an AC for more than 150 days in a year as the temperature increases only from March till June. Air Conditioners add greenhouse gases to the stratosphere, he said.
Many buildings are built of glass and there is no ventilation so they require energy, it is wastage of many resources at one time, he said.