Despite the Rajiv Gandhi Chaitanya Yojane scheme, the transgender community is unable to find employment opportunities.
Transgenders in Bangalore do not get jobs in the government sector despite the one percent reservation proposed by the government.
Out of around 6000 transgenders in Bengaluru, a few get jobs in NGOs and some in the corporate sector, but none of them get jobs in the governmnent sector," said Chandini human rights transgender activist.
According to National Legal Service Authority (NALSA) judgement, the Supreme Court directed the Central and State Governments to take several steps for the advancement of the transgender community, which included, recognizing third gender persons as "a socially and educationally backward class of citizens," entitled to reservation in public employment.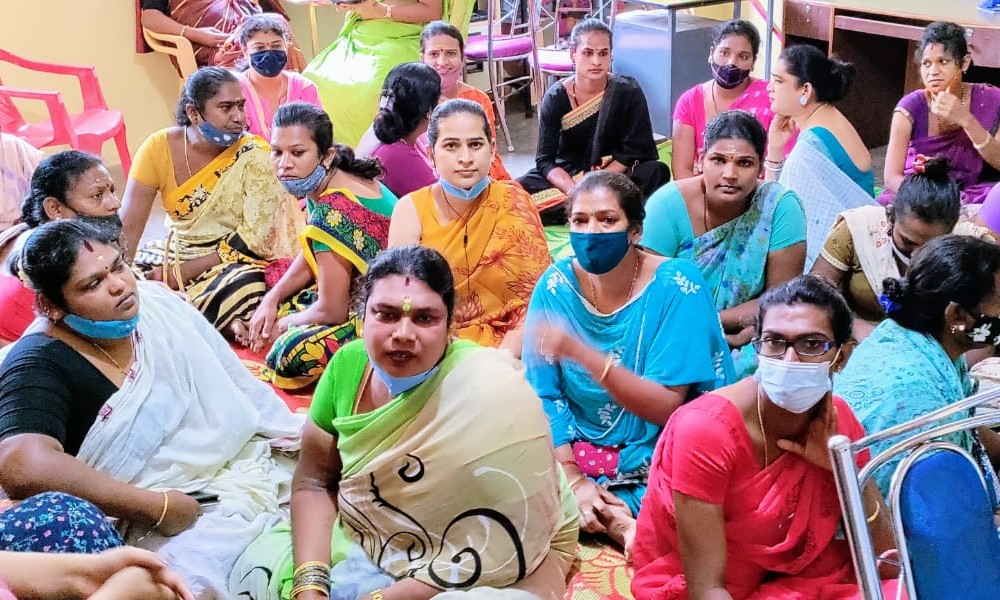 Gender studies expert, Dr. Sudeshna Mukherjee said, Last year she was doing an evaluation for the government of Karnataka Rajiv Gandhi Chaitanya Yojane (RGCY), a skill based scheme where the rural youths are encouraged to acquire skills and to provide financial support to start self-employment. "This scheme had a definite component on the inclusion of the transgenders," she added. The transgenders have to register for the scheme in their Gram Panchayat. This was a concern as none of the transgenders are open about their identity . Due to which they live far away and assert themselves to live in security and safety. "We need more of a participatory policy," she added.
Uma, a transgender activist at JEEVA organization said that out of the 6000 transgenders, majority of them have schooling only upto Secondary School Leaving Certificate (SSLC) and Pre-University Course (PUC) due to which they lack employment opportunities. Social stigma is another major concern. She added that because of these reasons they are forced to get back to sex work and begging. "Only a few percentage of them have degrees in Bachelor of Business Management, Diploma in Computer Application and BA-Journalism in Sociology etc,"she said. Even in working sectors, people are not aware about the transgender community and those transgenders working in factories expressed that they face discrimination as well, she added.
Chandini has been working in the corporate sector for over 12 years. She has faced discrimination and harassment but continues to work due to fear of losing her job. With time, she witnessed changes.
Animay Singh, a legal executive of Quess Corp said, it comes down to how proactive employers are in safe guarding the interest of transgender employees. " If a transgender employee comes forth with a genuine complain we will act on it, but other employers may not and that is where the stigma manifests," he said. He believes that all companies must have atleast a certain percentage measures on education , to help transgenders and equip them with the skills to work.
He added that most transgenders work only in informal modes of employment such as begging and sex-work, which is accompanied by the fear of stigma and discrimination.