According to cybercrime police, the number of digital wallets or e-wallet fraud cases has increased rapidly after various online platforms opened for payments and money transfer.
By Archita Chakraborty
Bangalore: In recent years, the tech city, Bangalore, has experienced a rapid increase in the number of digital wallets or e-wallet fraud cases.
The number of cases has increased by approximately 50% in the last two years. The total number of e-wallet fraud cases registered in 2017 is 1565, in 2018 it was 4051 and in 2019 it was 8319.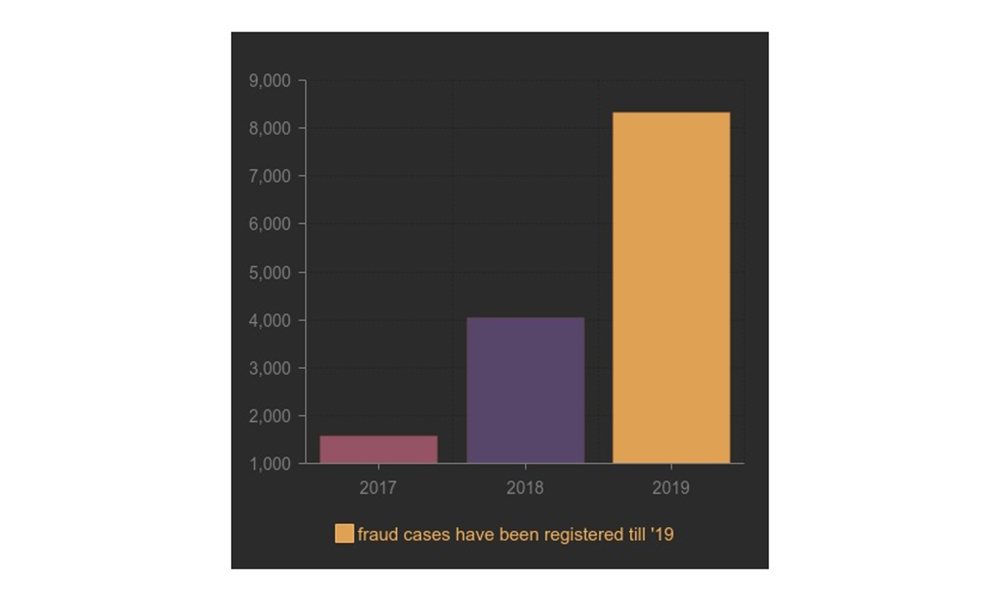 E-wallets, a service introduced by the banks in 2006 to facilitate easy payment and money transfer has attracted cyber-criminals. Paramita, 46, became a victim of cyber fraud where she lost Rs.5000 from her Paytm account while buying gifts for her family online. After placing the items in the cart, she headed for payment and figured out that the money had already been deducted soon before the order was placed. "My Paytm is directly linked to my bank and I tried to call the customer care but didn't receive a single response." she said.
Mirza Faizan Asad, a cyber expert, said,"The banks and the e-wallets owners should spend more money on generating awareness among customers on how to handle these apps and their services. E-wallets should have an emergency customer care line which can block transactions once reported..
"Moreover, the option to request funds in the apps needs to be removed. More often not this option is misused mostly by criminals on GooglePay and Paytm with the help of social engineering. The moment someone notices fraudulent transactions, they should contact the emergency service of that particular application or report this to their specified bank." In January 2019, after the declaration of Reserve Bank of India (RBI), all the mobile wallets like Paytm, PhonePe, and Amazon Pay, had adopted similar safety norms like the regular cardholders. They have a 24/7 customer care helpline to report any fraud case or any loss from mobile wallet account as well. However, this does not prevent cyber criminals from committing the crime. What's more, according to the RBI guidelines, a customer is liable for the loss suffered in unauthorized transactions if it is due to his/her negligence, such as where he/she has shared the payment details.
Mr. Kuldeep Kumar R. Jain, Deputy Commissioner of Police, Crime said, After defrauding a person, the cyber criminals transfer the money to bank accounts in the name of other people."Nowadays to create a fake bank account is so easy; one just needs to create some fake documents and submit them to the bank and can open an account for themselves. So it is difficult to track down the transaction links of the criminal and also anyone can delete or deactivate their e-wallet account any minute. "But if we get any case, our consent officers try to contact the related company and we email them about the whole issue. We assure that the victim gets the money that has been deducted from his/her account.
Mr. Akshay Chakraborty, Chief Manager of Asset Management Branch, UCO bank,West Bengal said, "Whenever a customer opens an account in an e-wallet, proper verification is done as specified by the RBI. But even if any fraud case occurs, the customer can contact the specified bank and within three to seven days we try to give the money back by contacting the wallet company."