After toys and electronic items, now China becomes a large exporter of gym equipment in India.
Abhinav Kumar
China has become the largest exporter of gym equipment in India, as reported by Indiaretailing.com, a retail intelligence organization. The fitness industry in India has become a USD 1469 million industry and is growing at 16 to 18 percent CAGR (Compound Annual Growth Rate) annually.
China has invested billions in the fitness market in India and opened many distribution agencies through which Indian gym owners can import directly from China.
Bangalore has more than 500 gyms and most of them agreed that all the equipments have has been imported from China. Only a small quantity has been bought from Indian manufacturers.
India is the second-largest market globally in terms of the fitness industry, reported by Statista digital market outlook.
Abhiram Yadav, gym owner of J-Fitness in Kumbalgodu said, "All the gym equipment provided by different manufacturers in India is imported from China because the price is low from what is manufactured in India."
Shiva, who is also a gym owner said, "It's better to import directly from China rather than contacting Indian manufacturers, they make their commission and profit directly. Cable cross-machine costs Rs 2.5 lakh approx. in India, but if you import the same machine from China it will cost Rs 1.1 lakhs with 29 percent duty tax."
Manjunath V, owner of Hammer gym said, "You always look for better equipment, whether it is made in India or China. Those who provide better deal, gym owners will buy from them and also the margin in terms of money is much more."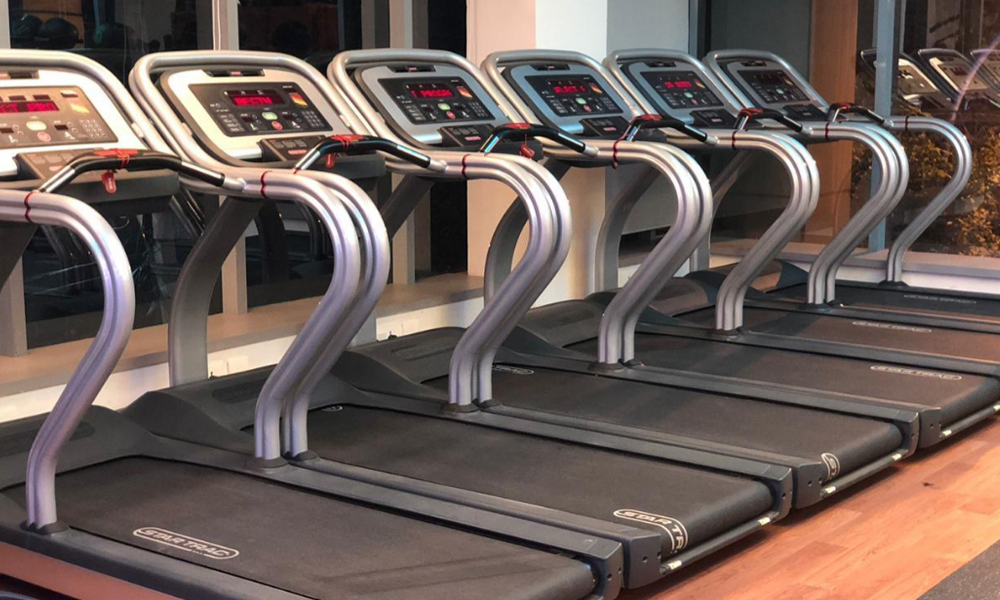 There are many gym manufacturers in India like Syndicate gym fitness Delhi, Gelex fitness Bangalore and Wellbeing fitness manufacturer Tamil Nadu.
Syndicate Gym Equipment Manufacture Company, Santosh Kumar told The Softcopy: "From the past 5-6 years India started to manufacture its own homemade equipment for gym because fitness industry saw a boom and now people are more in gym business. There is boost in manufacturing of gym equipments in India due to Make in India; earlier most of gym machine were imported from China."
Fitness influencer Abhimanyu said, "China is the king of the manufacturing industry. In India, the fitness industry boomed from the last six years and Chinese companies provide full customization and a lower rate than what Indian manufacturers do.. Make in India has a long way to go, although the government is trying their best to set up these small scale industries. When it comes to cost-cutting, every gym owner will see all alternatives."