Less than half the population in the world have access to basic health care facilities
By Saloni Arora
Bengaluru, April 8, 2019
April 7 was celebrated as World Health Day, with a focus on universal health coverage, as millions of people still don't have access to health care.
The World Health Organisation link here this year focused on universal health coverage to ensure that all people and communities have access to quality health services without suffering financial hardship.
Universal health coverage is WHO's major goal. In India approximately, 2.4 million people died due to lack of access to health care services in2017-2018. Millions of people are forced to choose between health care and other basic facilities. Low quality of care for mothers and children are observed in primary care facilities in Africa and India, according to a study done by The Lancet.
Gangadhar, a resident of Kumbalgodu said, "We find it hard to spend much on our children's education, as our mother is suffering from diabetes and her kidneys hardly work. She has to get her dialysis done three times a week and we have to spend Rs. 750 for every session".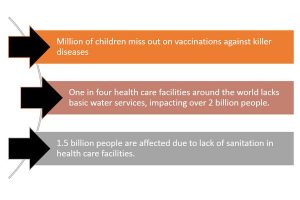 Rudrankar Raha | The Softcopy
Less than half the people in the world today get all the health services they need. In 2010, almost 100 million people were pushed into extreme poverty because they had to pay for health services out of their own pockets, according to a report by World Health Statistics 2018.
"My husband, last week, fell from the stairs and broke his leg. We had to sell our house in order to get him operated on. It cost around one and a half lakhs for his operation and we had to separately buy medicines for Rs. 300 each. We visited government hospitals but were soon told to move to a private hospital in order to get him operated," says Reshma, a resident at HakkiPikki colony in Bangalore.
[media-credit id=36 align="aligncenter" width="300″]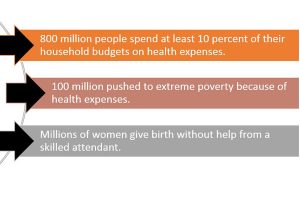 [/media-credit]
"Health is a human right. It not only strengthens one's ability to work better but also helps one stay mentally fit. There is numerous kind of diseases that people are not aware of. It is important to spread awareness about proper treatment and health issues. Millions of people also lack access to the health care services and end up selling their properties or lands for health treatment, the authorities should look after it and start providing basic health facilities to the citizens," says Dr.Poonam Gupta.