The remaining 17 districts of Karnataka do not have district hospitals. They have either sub centres or taluk hospitals.
Despite having 31 districts in the state, Karnataka just has 16 district hospitals. It has the second lowest district to district hospital ratio in India; right after Telangana which has 5 district hospitals for 33 districts.
The Rural Health Statistics report of 2021-22 was released by the Ministry of Health and Family Welfare Services in January, 2023. It states that Uttarakhand has the highest district to district hospital ratio (75:169) of all the states in India, while Telangana has the lowest (33:5). The 17 districts of Karnataka without a district hospital are Raichur, Mandya, Shivamogga, Koppal, Kodagu, Gadag, Bidar, Bangalore Urban and Rural, Belagavi, Chamarajanagara, Hassan, Kalaburagi, and Uttara Kannada.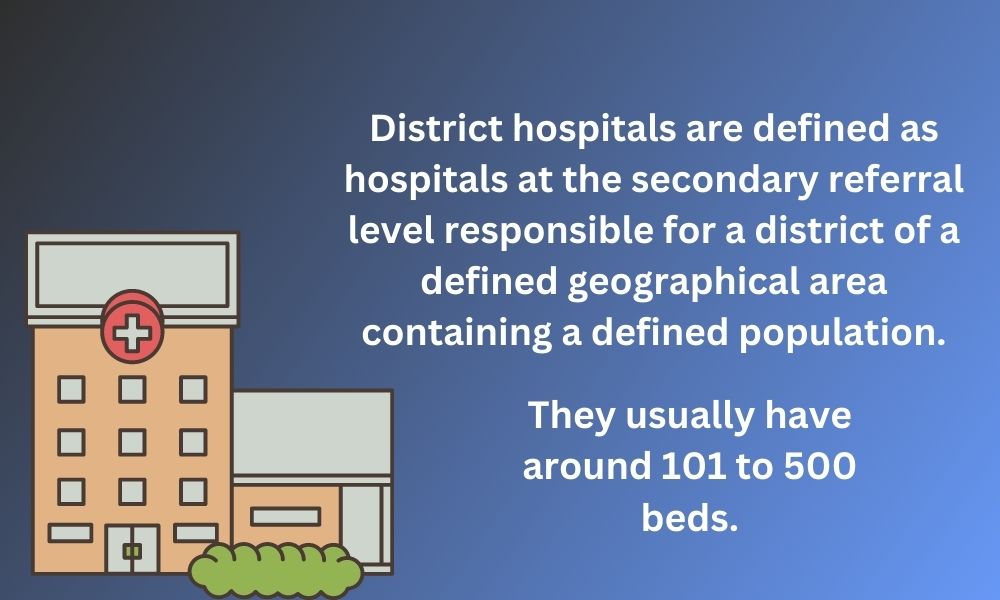 An official from the Directorate of Health and Family Welfare Services (HFWS) department said that a few of the district hospitals were converted into medical colleges to help facilitate medical education. "That is why there are only 16 district hospitals in Karnataka." She added that the department is not planning on changing anything at the moment.
The Guidelines for District Hospitals, as given by the National Health Mission, define a district hospital as "a hospital at the secondary referral level responsible for a district of a defined geographical area containing a defined population." The number of beds in a district hospital ranges from 101 to 500. The taluk hospitals, which are a level under the district hospitals, are primary level hospitals with 100 beds. They refer patients who need a higher level of treatment to the district hospitals.
Dr. K. S. Reddy, a doctor from the taluk hospital in Kushatgi (a taluk in Gadag), said that the hospital faces an overload of patients every day. He said that the taluk hospital treats illnesses ranging from the flu to heart problems to asthma. "Doctors have to work overtime to keep up with the demand, as we cannot send them anywhere else," he said. He added that the 100 beds they have in the taluk hospital are not enough and that they need at least a 100 more beds.
Sharda, a villager from Kushtagi, said that she gave up on the taluk hospital as they could not provide the level of treatment that she needs for her heart condition. She said that the hospitals are also overloaded with patients most of the time so she either has to wait for a long time or go to a private hospital. Even though private hospitals are expensive, she still prefers them over taluk hospitals as they are faster and better equipped, she added.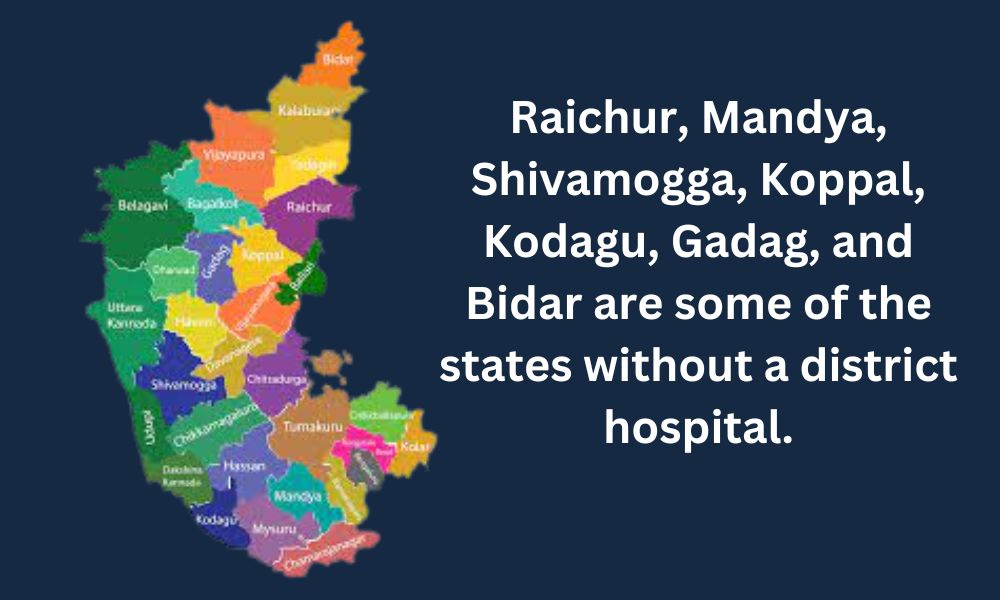 On the other hand, Bellary has a district hospital which provides good treatment to the people. Sandur, a taluk in Bellary, has a 100-bedded taluk hospital which constantly refers patients to the district hospital.
Arun Kumar is an ex-miner living in Sandur taluk who needs constant treatment for his leg and spine injury. He said that when the taluk hospital was unable to provide the level of treatment that he needed, he was referred to the district hospital by the doctors there. "I get most of the treatment from the district hospital in Bellary," he said.
Dr. Ananth Ram, Assistant Professor of Community Medicine, said that district hospitals are an important part of the Indian healthcare system, especially in rural areas. He said that district hospitals are needed in every district to cater to the needs of the public that the taluk hospital cannot fulfil. There should be some steps taken in this regard by the government as it is not good that our state has such a low ratio of district hospitals to districts, he added.