The CAG report notes that the Archeological Survey of India lacks major policies for conservation, exploration, and excavation.
The Archeological Survey of India (ASI) has recently come under fire due to the Comptroller and Auditor General of India (CAG) 2022 report. Apart from the missing and untraceable monuments, it also notes that there is no policy for conservation as conservation work is carried out arbitrarily. Moreover, the report states that there are also no policies for exploration and excavation either, and less than one percent of the total expenditure is spent on it.
An officer of the ASI for the Mumbai circle, Rahul (name changed), informed that the conservation policy of ASI was drafted in 2015, while the exploration and excavation policy was drafted in 2021. Both policies await final approval. "Currently, we are working with the issued guidelines from the AMSAR, Act of 1958."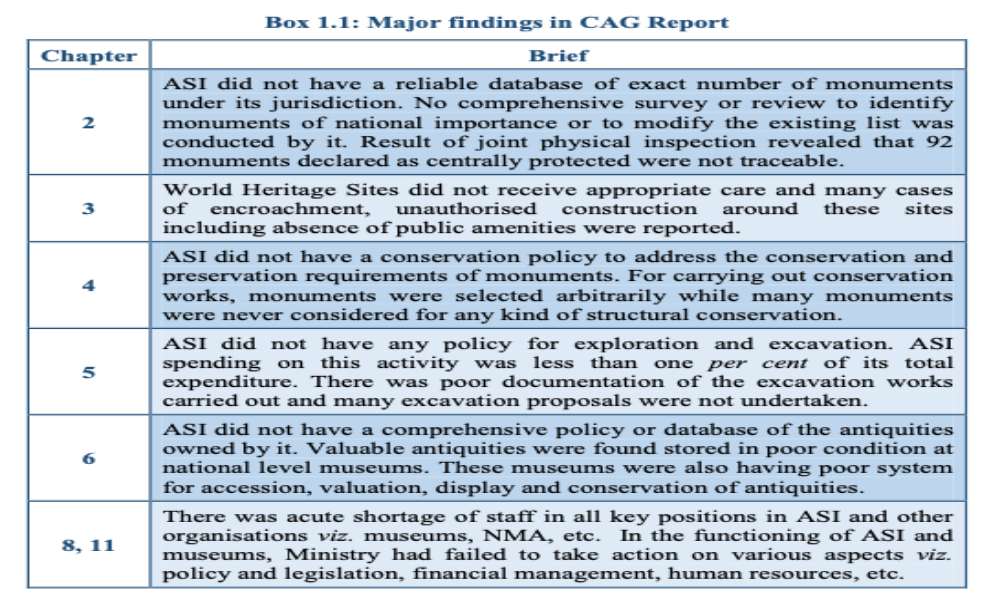 Mr Samar Ghoshal, former Deputy Superintendent of the ASI, said that the poor performance of the ASI has been a result of lack of professionals to build competent infrastructure for work. "The CAG report raised some serious questions about the maintenance of monuments and quality of excavation and exploration. Personally, I think their recruitment procedure does not allow good archeologists, scientists, and conservationists to be employed."
He elaborated that majority of the people don't have any archeological background. "Conservation of early monuments is a very specialized job, good training and experience is required which I think ASI is not following." One of the key findings of the CAG Report is also that ASI suffers from an "acute shortage of staff in all key positions."
"We do have a shortage of skilled professional, and because ASI is a technical body, it is very unfortunate," said Rahul. He also added that most bodies have shortage of staff, and ASI is no different.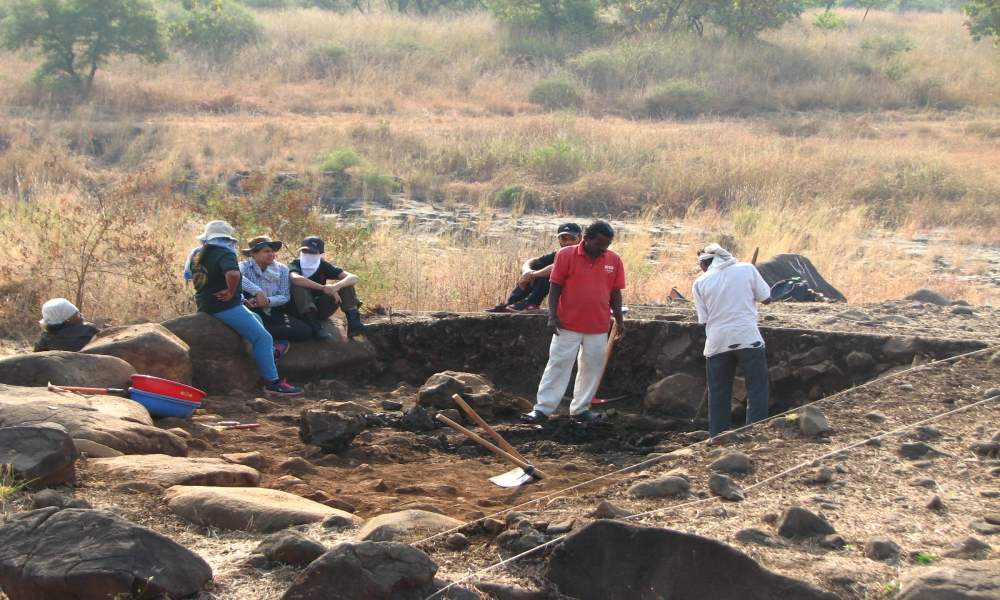 Dr. Rupendra Kumar Chattopadhyay, a Professor of Archeology at the Maulana Abul Kalam Azad Institute of Asian Studies in Kolkata said, "ASI policy matters are very upsetting. It is suffering severely from being overlooked by the government and poor administrative quality. Good professionals are not recruited, while advice and suggestions from existing good professionals are ignored." As an example, Dr. Chattopadhaya mentioned that a chunk of the ASI professionals are engineers who do not understand preservation and conservation at all.
Mr Ghoshal further said, "I can say with certainty that now, most of the junior archeologists don't know how to write a proper report. And the conservators used to depend on those reports for conservation. But in the absence of the reports, the conservators are doing arbitrary work." He said that in this way the conservation policy within ASI has almost collapsed.
However, Rahul disagrees with the reports not being written anymore. He said that they do continue to be written as a rule. "The reports are still being written because without the submission of a report, a new license for excavation will not be granted." However, he said that the publication of these reports has been delayed.
Among other findings, the CAG report notes that documentation of excavation has been poor while writing excavation proposals in many cases has not even been undertaken.
Dr. Rupendra Chattopadhyay said that in 2005 he visited a Malhar excavation site in Chhattisgarh with his PhD students. "The report of that excavation is yet to be submitted, the budget for that work was Rs. 50 lakhs."
Remarking on the less than one percent budget allocated for excavation and exploration, Dr. Ghoshal cited the incident where ASI excavated for gold on a sadhu's advice. "If competent professionals are not there to take up proper work, the budget allocated does not matter. The first consideration should be whether they have the infrastructure to spend that money properly," he concluded.
Dr. Chattopadhyay attributed the lack of communication between the field survey teams and the administration as one of the major shortcomings of the excavation procedure. "Several mega projects sanctioned by the ASI were never undertaken. Some that were undertaken were never reported. This has drastically deteriorated the excavation and exploration process of the ASI." He echoed Dr. Ghoshal saying that having funds is not enough without competent staff support.
The 2023 budget allocated Rs. 1102.83 crores, out of which Rahul said that the excavation budget has been increased significantly this year as compared to last year.
Shreya (name changed), Department of Archaeology & and Museums, Andhra Pradesh, said, "I completely disagree with this report. They also said that monuments have disappeared and become untraceable. But most of them have been traced back now." She concluded by saying that the report is an exaggeration of the problems that plague any government body. "It's not possible that the ASI does not have policies, there are laws, acts, and bylaws that every government body has to follow, and so does ASI."
The Ancient Monuments and Archeological Sites and Remains Act was implemented in 1958. Though there are few more acts for the ASI, this is the primary act that the ASI follows under the Ministry of Culture, Government of India. The ASI had 10 existing circles in major cities such as Bengaluru, Mumbai, Chennai, and Kolkata. However, in 2021, six new circles were added dividing some of the existing circles (such as Vadodara, Agra, Lucknow, etc.) into two. The excavation, earlier, was undertaken by each of these circle superintendents in collaboration with the whole team. However, currently, an excavation team has been created under ASI, the sole body now responsible for it.