NCERT's new curriculum mandates gender neutrality but schools don't implement them because they say that there is a lack of trans students.
The transgender community in the city wants more focus on basic facilities in school like separate toilets, qualified teachers, and sensitizing students about the subject of the trans community to make education for students easier. This comes after the National Council of Educational Research and Training (NCERT) issued a draft manual for transgender children, recommending gender-neutral uniforms to integrate them.
Trans rights activist, Ketana, said: "The community is very happy with the decision of gender-neutral uniforms. When I was a student, I had to face a lot of harassment when I was in boys' clothes. I did not even have the choice to wear what I wanted. But finally, something is changing for the trans community, which is a good start."
On Jan. 18, NCERT issued a draft to recommend gender-neutral uniforms to integrate transgender students.
Ketana added that the real challenge was to monitor whether the schools in the state are implementing the new policy. As a trans rights activist, she said she has seen many trans students struggling to adjust and that is why she wants the government to focus more on the basic facilities in schools like separate toilets for trans students. "I know how bad it is when you want to use the girls' washroom and you are forced to use the boys' bathrooms," she said.
Sandhya, Principal of Amrita Vidyalayam School in Jnanabharathi said that her school had not implemented the draft since they had no trans students. "Implementing this draft is impractical for us, but if we get any application from trans students in the next academic year, we will definitely look to implement it," she explained.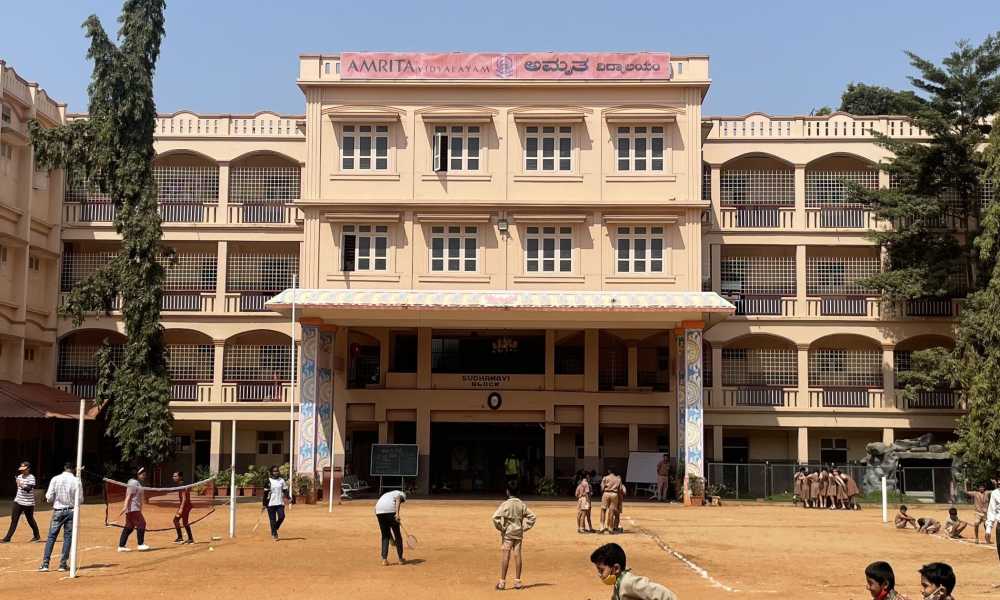 She added that having different toilets is also important but she is not sure about implementing it yet.
Bhavani, Head of Solidarity Foundation NGO that works with gender minorities said that schools that are saying there are not enough trans students to implement government policies are wrong. "They should implement the policies in order to get more trans students to enroll and receive the education they need. This will give them the environment to open up and lead a good and educated life."
NCERT's Department of Gender Studies,2020-21 has been making recommendations for the benefit of transgender children wherever inputs are sought from the department, like provision of separate toilets, and sensitization.
Rakshitha, another trans rights activist, said, "The whole structure of education should be reviewed and changed if we want the trans community to lead a respectful and dignified life. The mindset of teachers and non-trans students should change. To do that, the government should include lessons about the trans community in textbooks."
She added, "Due to lack of basic education about the topic, trans students are not easily accepted in mainstream schools and have to face harassment. My own nephew has faced harassment from non-trans students in school."
However, Saubha R the principal of R.P School in HBR Layout, said, "I feel that some learning should come with age. We teach our students some basics of different genders in our society, and I think that is enough at the primary level."
She added, "Under the National Education Policy (NEP) 2020 every student has the right to receive education irrespective of religion, caste, and gender. But there are not enough trans students. We do not have any trans students in our school so implementing the NCERT's new draft would be difficult."
Authorities of various schools like Chitrakoota School, Rashtrotthana Vidya Kendra and Sri Jnanakshi Vidyaniketan are of the same opinion.
According to the Central Board of Secondary Education (CBSE) declaration report 2020, there were approximately 18 lakh candidates in class 10 where seven lakhs were girls and 11 lakhs were boys with only 19 trans students. In class 12, out of 12 lakh candidates, only six were trans students.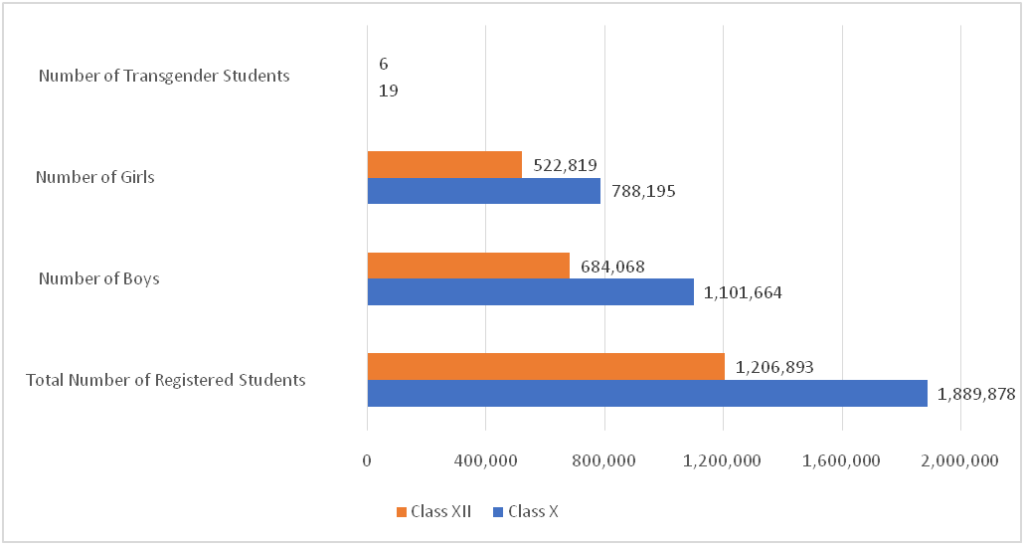 However, Bhavani said: "It will be difficult to expect members of the trans community to be out during their school years when they are exploring what gender and sexuality mean to them. Thus, to say there are not enough trans persons would be incorrect. There will be queer people, but expecting them to share about their identity at such a young age when discrimination and abuse are still high in school systems would not make sense."