Layoffs are becoming one of the reasons for a drop in demand for rental properties in Bengaluru.
Sunil Bakshi has been struggling to find a tenant for over three months. He said, "In the last three months, I lost my second tenant. The last one left as he was unable to pay the rent since he lost his job." Sunil Bakshi is the owner of a property in Electronic City, Bengaluru; he has put the first floor of his house on rent. "One tenant used to work at Amazon and the other one at PhonePe, both of them left the place for the same reason. They left for their hometowns and now I am struggling to find a new tenant," he added.
Advocate Rishikesh Gautam, who specializes in employment and rent lease compliance said, "The sudden immense layoffs by Information Technology (IT) firms has led to a decrease in the demand of rental properties. A global economic slowdown led to job losses which is being reflected in the disruption of the real estate market." He added, "The average rental yield in the city is around five to seven percent, and the conversion ratio for rent-seekers has fallen from eight to six percent."
In the wave of massive layoffs at major tech companies like Google and Microsoft, about two lakh IT employees have lost their jobs globally over three months. According to Karnataka State IT/ITeS Employees Union, up to 1000 employees were laid off until November 2022 in Bengaluru.
The National Real Estate Development Council (NAREDCO) Future Sentiment index, shows that actual consumer sentiment in the real estate market dropped from 61 to 59 in Quarter 4 (Q4), as compared to Q3 in 2022.. This indicates that over the years, positive sentiment for real estate assets have reduced in India.
Data shows that there has been a decline in Bengaluru's residential market, from 27 percent in Q2 2022 to 24 percent in Q3 2022. Even mid segment houses observed 44 percent share of demand against 46 percent share of supply.
K. Saini, a retired army officer, earns mostly by renting his properties to youngsters who are working in Jaya Prakash Nagar Phase 6. He said, "One of my tenants was working at Amazon, he lost his job due to a layoff. The most I did to help him was to charge half the rent he was paying till until he got another job. Eventually, he had to go back home because he did not find a job." Saini also said that the tenant vacated the place without paying the rent due for two months. He said he wishes to get that money back as soon as possible.
Shivani (name changed), a resident of Whitefield, was laid off by a tech company recently. She said, "I got placed from college in a multinational corporation. I didn't know that I would be laid off this early.. My landlord was kind enough to let me stay till I found another job but since I could not, I had to leave because I could not afford the rent without an income."
Ananda, another employee who was recently laid off said, "I had to go back to my hometown, Hyderabad, as soon as I was laid off by my company. I could not afford the rent as I could barely save money from my salary. I paid my dues and left Bengaluru."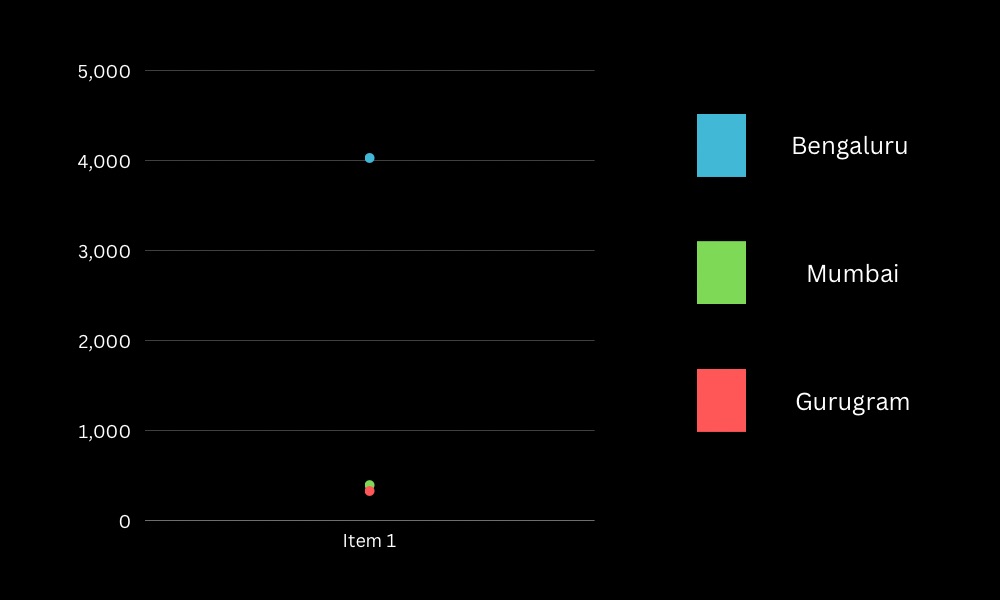 Saini has another property in Chikka Banaswadi, Bengaluru. He added that he has stopped leasing that property because of the frequent change of tenants. "They either change their job or they get laid off, this has been happening to me since last year. I am old, I cannot handle this frequent shift of tenants or letting them stay without paying rent as they look for another job because my income also depends on this. This is why I am not leasing that property anymore."
Gautam said, "A large part of the population in Bengaluru is migratory and most of them belong to the IT field. The IT layoffs have resulted in flattening of the real estate demand. This is forcing landlords to reduce the rent."
He also said that layoffs are a threat to the economy in more ways than one. Youth now wants to be self-dependent. "Layoffs are making them incapable of paying their basic necessities including rent," he said. .