Sellers say they will continue to sell the product as people are still buying.
Johnson and Johnson had announced that it will discontinue its talc-based baby powder globally in 2023. However, it continues to sell at pharmacies in places like Jayanagar and on e-commerce platforms like Amazon and Flipkart.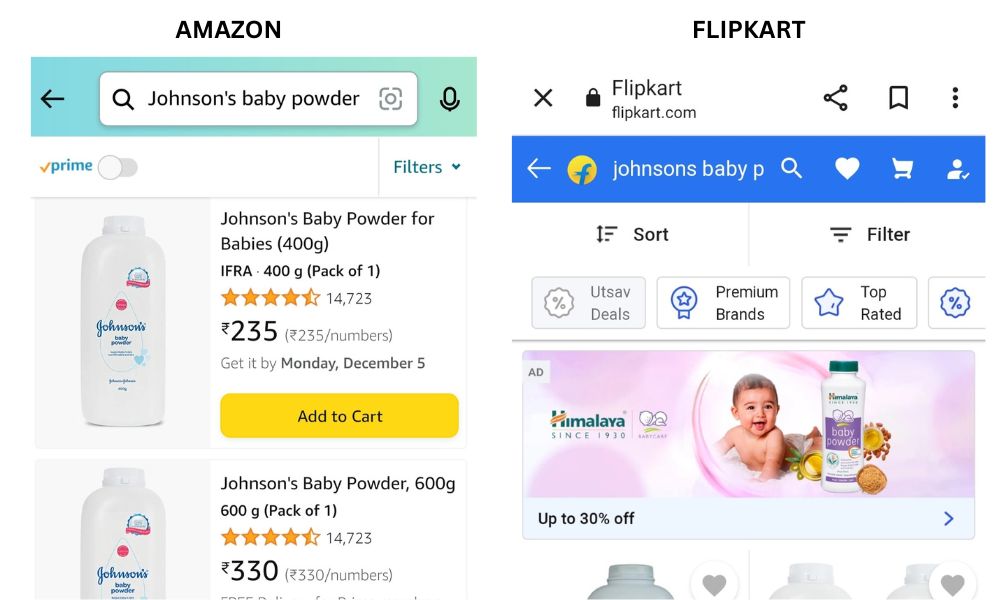 Countries like the United States, United Kingdom, Canada and more have discontinued retailing Johnson and Johnson baby talc powder but there are no laws regulating the product in India, except in Maharashtra. The Maharashtra Food and Drugs Administration had cancelled the license of Johnson baby powder after finding that it had a pH value above the mandated limit.
People who sell the product are not even aware of the ban and are still continuing with the sale of the product. A pharmacist in Jayanagar said, "People still buy it, so we are selling it. Although some people have switched to buying other brands' powder like Himalayas, most of them prefer Johnson and Johnson's baby powder. In a similar case, Maggi was also banned, but where is the ban now?"
Johnson and Johnson is facing almost 38,000 lawsuits from consumers, claiming that its talc products caused cancer due to contamination with asbestos. The powder's pH levels are also higher than permissible. The company stopped selling its talc-based baby powder in the United States and Canada in 2020.
A supermarket store in Rajarajeshwari Nagar that had just restocked its supply of Johnson and Johnson's baby powder this October said, "People are still buying it. The ban was in the news, but no one follows it. There was a similar drama related to KFC and Cadbury. We will restock it until the company backs out completely because there is demand."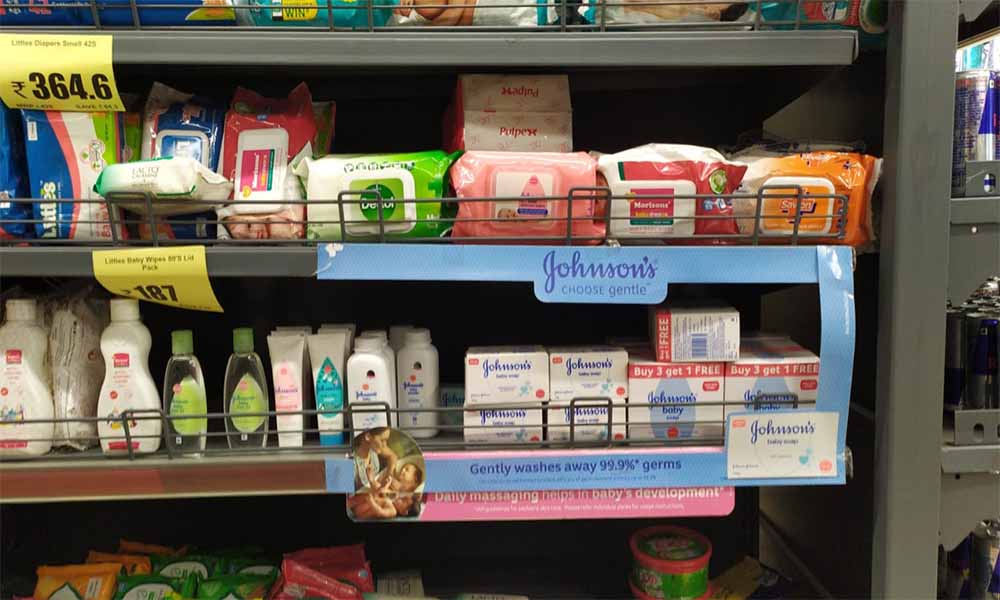 A parent of a two-year-old who uses the product on her child said, "I have tried using other brands but the experience of using Johnson baby powder drives me back to it. I totally love it on my baby. However, I did not know about the lawsuits and since it is so readily available, I did not know about the issue at all."
Non-profit and Child rights groups have been calling for Johnson and Johnson to stop selling its talc-based Johnson's Baby Powder worldwide. Radha S J, a teacher at Help Child India Foundation, a Bengaluru-based NGO for children, said, "It should be banned in India. Moreover, awareness must be spread about the product as most people are unaware of the negative impact caused by it."
Dr. Raunak from Uttar Pradesh University of Medical Sciences said, "There are many health-related complications due to such talc powders like lung cancer, mesothelioma and more as it has asbestos, which is a cancer-causing agent."
He added, "They continue to sell in India as people are not aware of the issue. There should be a similar ban on the product as placed by countries like the UK and the US. However, it continues to be produced and sold as people are mostly unaware."