Parties in the state hit out at the BJP after its leaders share stage with gangster Silent Sunil at a recent event in the city.
Bharatiya Janata Party (BJP) President Nalin Kumar Kateel said that there is no chance of rowdy Silent Sunil joining the party. He said, "Sunil will not join the party for any reason. I am getting information about the participation of some party leaders in the program organized by Silent Sunil. Explanation will be sought from the leaders who participated in the program."
BJP is facing criticism after its party leaders MP Tejasvi Suriya and P.C Mohan and MLA Uday Garudachar shared the stage with rowdy Silent Sunil at a blood donation camp in Chamarajpet. Sunil is involved in criminal cases including murder.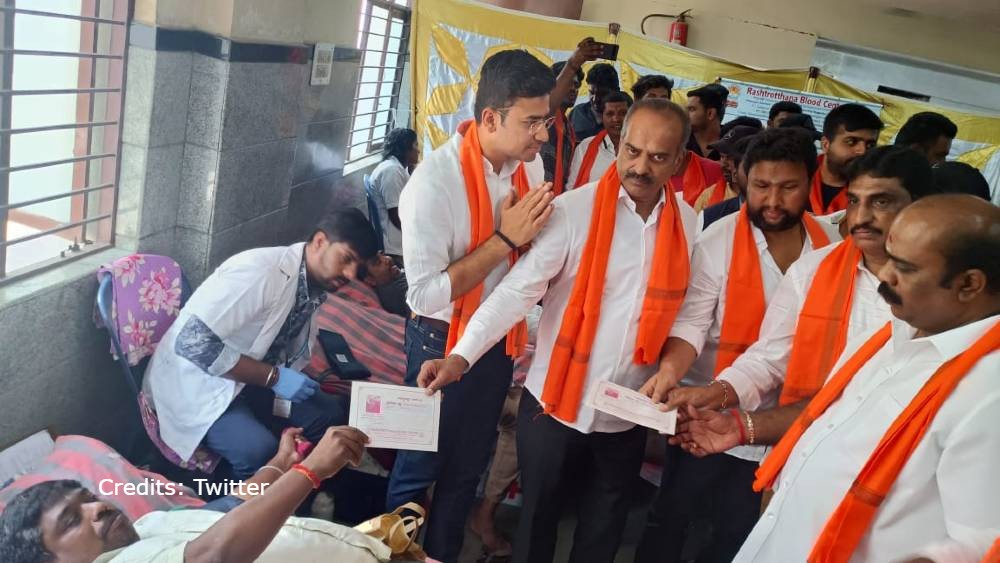 In note to the state party office, Kateel said, "Party leaders should ensure that such incidents do not happen in the future. The party will not tolerate extremists, supporters of terrorist activities and those with criminal background under any circumstances."
Parties like the Indian National Congress (INC) and the Aam Admi Party (AAP) are accusing the BJP of links with criminals and rowdies to get money and favours for the elections.
A senior member of INC said, "BJP is a known rowdy. Most of their MLAs have criminal cases against them. I am sure rowdy Silent Sunil is going to join the BJP very soon. BJP is the kind of party who like to include criminals to threaten other opposition parties."
Kalai, AAP's, BTM assembly constituency president, said, "It is very unfortunate to see that our state government is supporting criminals like Silent Sunil. But everyone knows that BJP is the party with the most numbers of criminal MLAs. So it isobvious that they are trying to include powerful men like rowdies in the party to play the money game in the election."
Dr. Harishikesh M Bevanur, a professor of political science and keen observer of the state's politics, said, "It must have been a normal meeting or a planned meeting. But, as a state party MLA they should avoid attending these kind of events."