Low CIBIL score makes it difficult for sugarcane farmers to get agriculture loans.
Sugarcane Farmers in Karnataka are demanding an increase in the loan repayment term from one year to 16 months and to not consider the Credit Information Bureau India Limited (CIBIL) score while granting them loans.
The Karnataka State Sugarcane Growers Association has been protesting at the Freedom Park for the past eight days since November 22 to increase the Fair and Remunerative Price (FRP) of their crops. The president of the Karnataka State Sugarcane Growers Association today met the Reserve Bank of India (RBI) on behalf of the protesting farmers to demand an increase in the term for loan repayment.
Suresh Mallanagouda Patil, State Vice President of Karnataka State Sugarcane Growers Association said that it takes 14 to 16 months for farmers to grow sugarcane and sent it to a factory. They receive the payment a month or so after that. At the same time, they cannot get loans to tide them over if their CIBIL score is low. "When the CIBIL score is low we are not considered eligible for taking loans and this also act as a hindrance to us applying for education loans of our children," he said.
Attahalli Devaraj , a farmer from Mysuru who came to participate in the protest said, "Most farmers in the village are small scale farmers and get some amount of agricultural subsidy from the government which they use to repay the loan amount."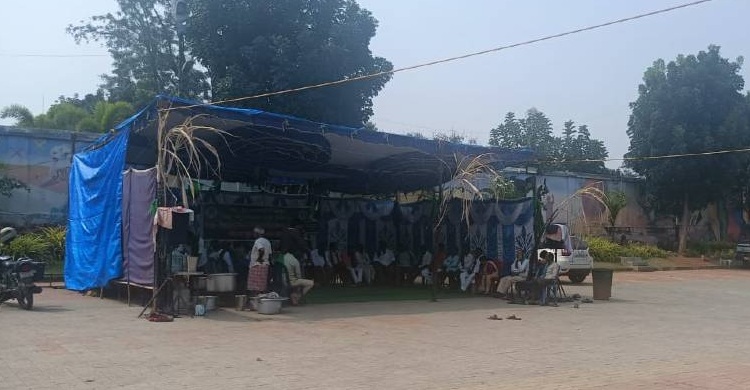 Explaining the visit to the RBI, Suresh Mallanagouda Patil further said, "It's been a long time since we are asking for the CIBIL score to be scrapped, but not much development has taken place. We are also reporting to the bank as farmers have not received any compensation for building canals in the land that has been acquired by the government."
Apart from this there has been an instance of money being withdrawn from the bank accounts of the farmers by the manager for which there is an ongoing case, Suresh added.
Dr. S R Keshava, an economics professor said that farming is a risky venture. Farmers, from the past few years are not getting good price for their farm output. Hence they are unable to pay the crop loan on time. Many sugar manufacturing companies do not repay farmers on time and this will reduce their CIBIL score.
"Hence the farmers in general and sugarcane farmers, in particular, are demanding delinking from CIBIL score," Dr. Keshava added. He further said, "It may not be feasible to delink the loans from CIBIL score, but I strongly feel, banks should consider providing a two short term and a long term agriculture loan to farmers even when their CIBIL score is moderate,"