Researchers at the IISc have found ways to convert bio hazardous plastic waste into LEDs.
A research scholar at the Department of Instrumentation and Applied Physics of the Indian Institute of Science (IISc) has recently developed a method to convert bio hazardous plastic waste to white Light Emitting Diodes (LEDs) that can contribute to artificial lighting systems in the future.
Plastic waste is first segregated, then heated at a high temperature and pressure using a solvent. Then, by optimising the reaction conditions, it is decomposed into light-emitting nano particles called carbon dots. These particles are then embedded into a polymer matrix to form a carbon dot phosphor to be coated over blue LEDs to fabricate white LEDs in the process.
Manasa Perikala, who has been working on this project for the past five years, said that her major idea was to address the issue of plastic pollution that increased after the COVID-19 pandemic. "The pandemic has generated a lot of bio hazardous plastic waste like face masks, syringes, gloves, and other personal protective equipment (PPE) kits. It is now possible to address the issue of plastic waste through this method" she said.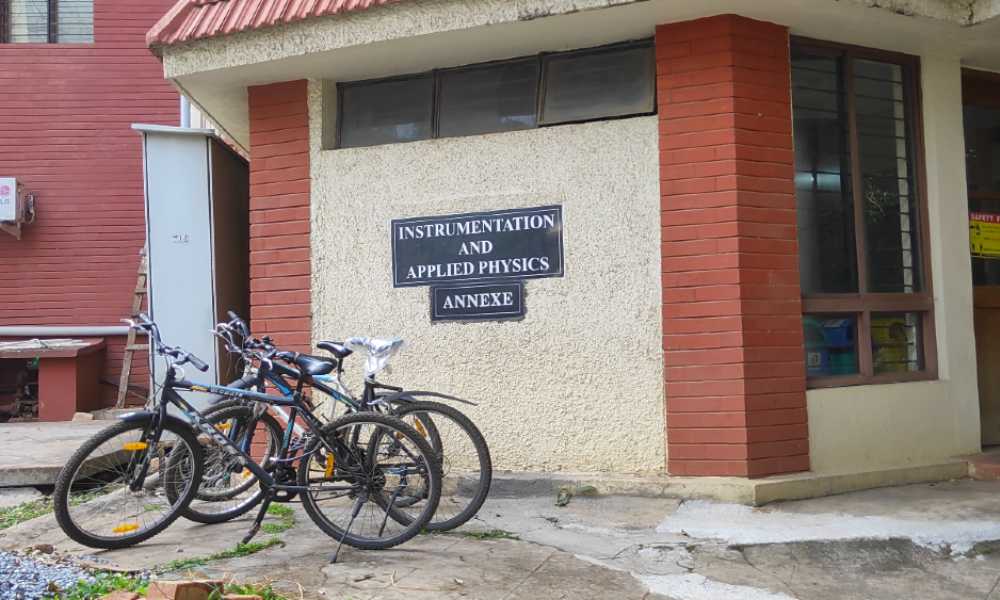 The World Health Organisation (WHO), in a news release in February 2022, said that there has been a tremendous strain on healthcare waste management systems around the world due to the increase in medical waste from the response to the COVID-19 pandemic.
Pradeep A J, who works at Maridi Bio Industries, a Bangalore-based waste management company said that there has been a huge increase in the bio hazardous plastic wastes after the pandemic. "Initially, autoclaving or treating of such wastes at high temperature and pressure is done. Then, they are shredded into pieces for further treatment," he added.
The National Library of Medicine shows that India ranks 120 among 165 nations in sustainable development; and critically suffers from insufficient waste treatment provisions and amenities. The annual biomedical waste growth in India is seven percent, an estimated 7000 metric tonnes per day by 2022.
Asha Bhardwaj, the Assistant Professor at IISc, who is also a guide to the project, said that this method has more important applications in the medical field as well. "Quantum particles which are now being used for various biomedical applications such as in the diagnosis of cancer can be replaced with such carbon particles synthesised and that would be compatible with the human body as well," she said.
Sudhakar Reddy, a retired professor of chemistry said that the carbon dots made by this method will have great potentiality in optoelectronic applications in future. It will draw the attention in white LEDs for lighting due to their characteristic broad emissions, tuneable fluorescence, and high thermal stability. "In my view, this method is appreciable and encourageable," he added.
Manasa also said that her motive is to fabricate cost-effective, environmentally friendly, and energy-efficient, white LEDs with better quality from such bio hazardous plastic wastes. "Initially, we had incandescent bulbs that give yellow light and emit heat. Then we used compact fluorescent lamps (CFLs) that are not environment friendly. But now we have LED bulbs that provide good white light and are designed to last long. Then this project can be used to fabricate environment-friendly LEDs, and provides better colour quality," she said.
However, there have been reports that say the solvothermal technique requires the use of solvents that are unfriendly to the environment.
Recently, the project has been selected for the US C3E women in clean energy symposia, an initiative that aims to advance women's participation in clean energy.