Patients share deeply personal information in confidence, but in turn, do not receive the treatment needed.
The lack of regulation on online therapy has led to the mushrooming of pseudo-therapists. These therapists are taking advantage of the stigma attached to mental health issues that discourage people from attending in-person consultations.
Pritha Roy, a third-year dental student said, "I chose online therapy on Instagram because I was not comfortable with in-person therapy. I paid for five sessions in advance but my therapist used to sound very disinterested. When I would finish what I was saying, he would not even respond sometimes. It made me question myself even more. Later I came to know that my therapist did not have a license to practice online therapy in the first place."
In order to become a clinical psychologist in India, one has to complete an M.Phil Clinical Psychology degree. Then get a license recognized by the Rehabilitation Council of India (RCI) to start practising.
Afrin Mazid, a clinical psychologist and associate professor at Don Bosco University said, "As a working professional in this field, online pseudo-therapy is a major issue that we are facing right now. There should be strict rules or guidelines regarding who can and cannot practice."
She further said, "There should be a clear message given to common people to visit a therapist or a counsellor only after checking the background and qualification of the professional."
In an article, The Karnataka High Court recently said the state government should develop some regulatory measures for therapies and therapists on social media where the public is falling prey to such people.
The High Court said, "There are many therapists of this kind on social media. In reality, they are not bound by ethics or regulated by norms. Cases of this nature have begun to emerge in large proportions."
According to the Mental Health Act, 2017 the mental health authority of each state has to register establishments and professionals. The act leaves out counsellors and other therapists, leaving the field open for anybody to start practice.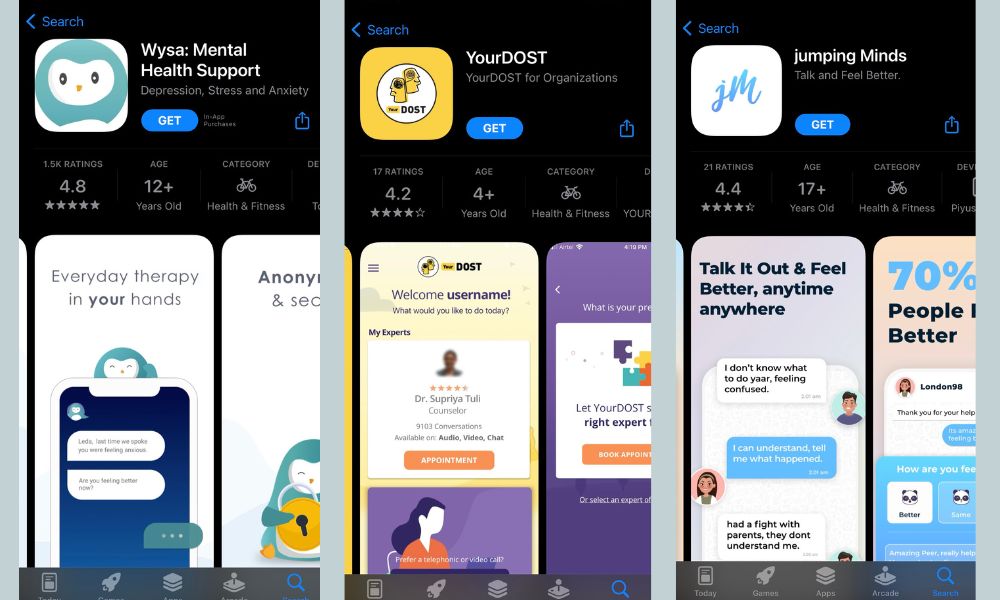 Kamalalochan Patra, customer success manager at yourDOST, a wellness application said, "All of our counsellors have licenses, we know a lot of the people have paid money to pseudo therapists online. It's estimated that about 56 million Indians live with depression. As the first platform in the space of holistic emotional wellness, we have come a long way from stigmas and myths to embracing healthier discussion and that's a major win."
Users share deeply personal information on these applications. An article, quoting The Verge said that researchers have found that privacy protection is worse for mental health applications. "The team at Mozilla's latest 'Privacy Not Included' guide analyzed 32 mental health and prayer apps that cater to topics such as depression, mental health awareness, and anxiety, as well as religion-themed services," it reported.
Dr. Arya, a Ph.D. student in the psychology department at NIMHANS said, "It is unfortunate that people take advantage of someone's vulnerability. At the same time, I will not say all the professionals who are providing online therapy are pseudo-therapists. It will be really great if the government comes up with regulations for online therapy."