Road potholes in Bengaluru to be filled and erased with eco-friendly measures.
The Karnataka Government has plans to improve road conditions by filling the road potholes with plastic-based bitumen.
N. Vijay Kumar, Chief Engineer, Bruhat Bengaluru Mahanagara Palike (BBMP) said, "Since the road accidents are increasing, we are not only planning to fill the potholes with the plastic based bitumen but are planning to change the structure of the roads in general as well." He added, "Karnataka Road Development Corporation Limited (KRDCL) will help us with the layout, the BBMP have enough resources to go with this project, we are set to go with this. We are likely to do this amidst our upcoming elections."
A report from National Crime Records Bureau (NCRB) says, there have been 31 injuries and 30 deaths observed in Bengaluru due to poor condition of roads caused by the negligence of the civic body for the roads.. Keeping this in mind, the government has thought of plastic in bitumen as an alternative to avoid such accidents because these roads last longer, they say.
Mr. Vihaan Kumar, a resident of Kumbalgodu village said, "I was coming back from the Silk Institute Metro station, since there are no street lights, my two wheeler was not able to make out the road pothole and my vehicle tripped over it causing serious damage to not only my vehicle, I also got my ligament broken."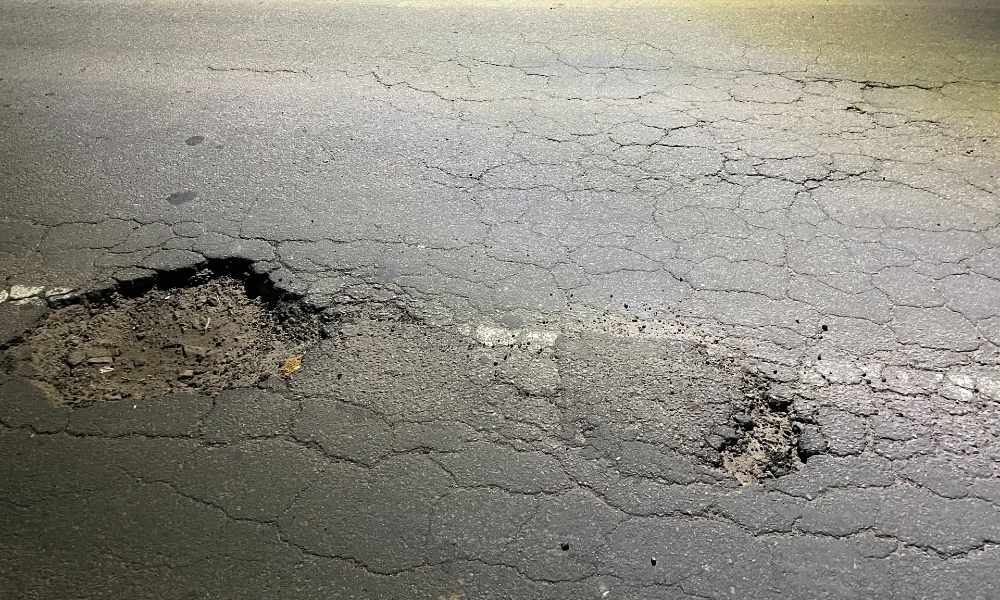 Mansi Mallachi, a student living in Lingarajpuram said, "During rain these road potholes are barely visible. On my way back from coaching, my auto driver could not make out a pothole in heavy rain and due to speed it went out of control resulting in accident. Luckily, no serious injuries were caused."
Mr. K.S. Krishna Reddy, President of Indian Road Congress and the Secretary to government, Public Works Department said, "It is difficult to change the structure of the roads of Bengaluru completely with this type of bitumen. We appreciate the government's measures for better infrastructure, especially roads. But this still needs time because of climate variations in Bengaluru and cannot be done within short notice of time."
Mr. Rudresh Murthy, Environment Secretary of Karnataka State Pollution Control Board (KSPCB) said, "We are aware of this proposal, it is going to help us counter the pollution caused by plastic in a smooth manner. He added, "It needs thorough and vast planning as suggested to the government by our department."
Mr. Rajneesh Dwivedi, Associate Professor of Environmental Sciences at Lady Irwin College, University of Delhi said, "Plastic-based bitumen is much needed to combat the waste of plastic and to avoid pollution and keeping the climate of Bengaluru in context. Filling potholes is important to avoid accidents but changing the whole structure can be a little difficult as such roads are slightly less permeable and in excess rain, they can result in water logging." He added, "If this is just limited to the road potholes it is a green and an efficient method to not only avoid pollution but to build infrastructure as well."
Mr. Shivalik Sehgal, Chief Executive Officer and Engineer at Cal Remedies said, "Plastic-based bitumen increases the durability of the road and makes them sustainable even during heavy rains and can go well through the temperature up to 50 degrees Celsius. Having such type of infrastructure is cost cutting, environment friendly and easy to make."