Construction of the foot over bridges at Kengeri Bus Terminal and Jnanabharathi Metro Stations is on schedule to be completed by March 2023.
Two new foot over bridges being constructed at Jnanabharathi and Kengeri Bus Terminal Metro Stations will help commuters cross the busy roads, soon.
Chief Public Relation Officer, of Bangalore Metro Rail Corporation Ltd (BMRCL) BL Yashavanth Chavan said, "The Kengeri Bus Terminal metro station will have a foot-over bridge right outside the station connecting the road. It will connect the metro station to the pick-up point of Kengeri Traffic Transit Management Centers (TTMC) on the opposite side of the road.". He said that work has been going on since the last year.
The foot over bridge at Jnanabharathi Metro Station will connect the Jnanabharathi Halt railway station to the main road. Savinay Chopra, a local commuter said who needs to cross over to the University said, "Many times during my field visit, I find it hard crossing the road from the exit towards Bangalore University. The road is quite risky and busy to go across easily."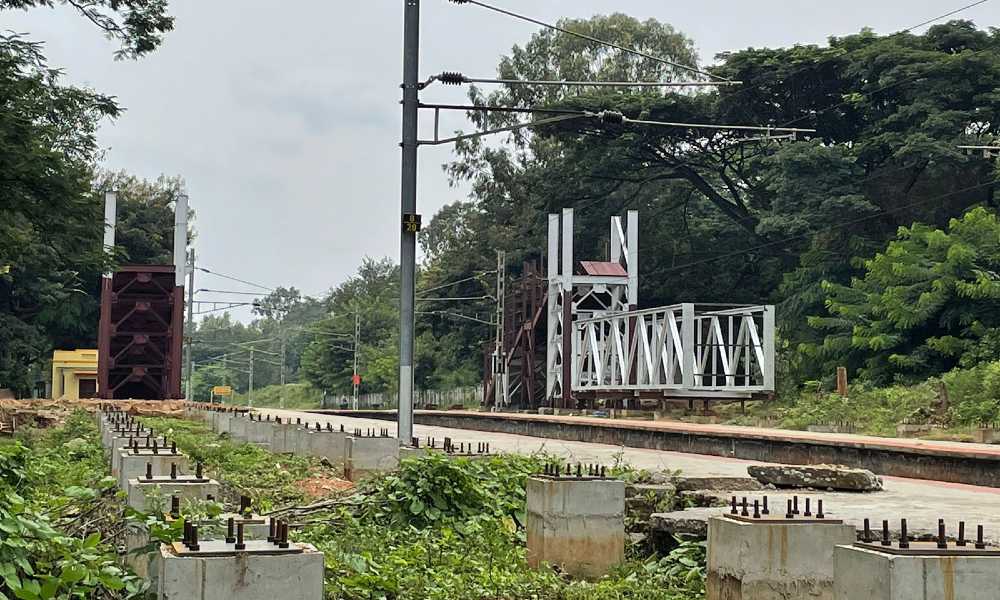 The metro stations at Kengeri Bus Terminal and Jnanabharathi started operating from 30 August 2021. A report by Bangalore Traffic Police says, 107 cases of road accidents with 24 deaths were reported in 2021 and 86 accidents with 28 deaths as of now have been reported in 2022 near these metro stations. Chavan said, "We observed that the roads were difficult to access and many accidents were being registered. It is a great trouble for senior citizens to go across busy roads, this is why BMRCL came up with the idea of the foot over bridges. Our key is to abide by the policy of transit-oriented development for the construction of these bridges."
Chavan further added, "The reason why the projects got delayed is that BMRCL was understaffed to continue and work along with the construction that is related to the metro. The work is now at a smooth pace."
Dr. Naveen B. Ramu, a researcher from the Centre of Society and Policy from the Indian Institute of Science said, "Foot over bridges is a necessity as many commuters face difficulty in crossing roads with heavy traffic. With a skilled set of civil engineers, to implement the construction, the road must be surveyed and the surroundings must not be affected where the bridge is set to be built."
Chavan added, "We for sure need people with a great skill set to build a better infrastructure alongside metro stations to help us with the layout, we need to train more students and come up with more civil engineers for good development around stations, but for now we have called civil engineers from outside India to help us with this project."