The Janata Party state president also said there could be a possible alliance between Janata Party and Aam Aadmi Party (AAP).
State President of Janata party B. T. Lalitha Naik has demanded a probe into BJP Vijayapura Member of legislative assembly (MLA)Basanagouda Patil Yatnal's claim that he was offered Chief Minister's (CM) post for Rs. 2500 crore. Along with her party members, Naik submitted a letter to Upalokayukta Chief B.S Patil, requesting a probe into the matter.
Standing outside the Karnataka Lokayukta office with other senior party leaders, she said, "If whatever he claimed was false, then they must conduct a criminal investigation against him. If what he said is true, there must be a criminal investigation into the people he is accusing."
B.S Patil said the Lokayukta has recieved the complaint. "However, it has to be registered and only then we can go on with the investigation," he said.
She added that the question remains if the elected CM has also paid money. "The Lokayukta has to find out what he is trying to say. If something like this has happened this government should not be here even for a second," she said.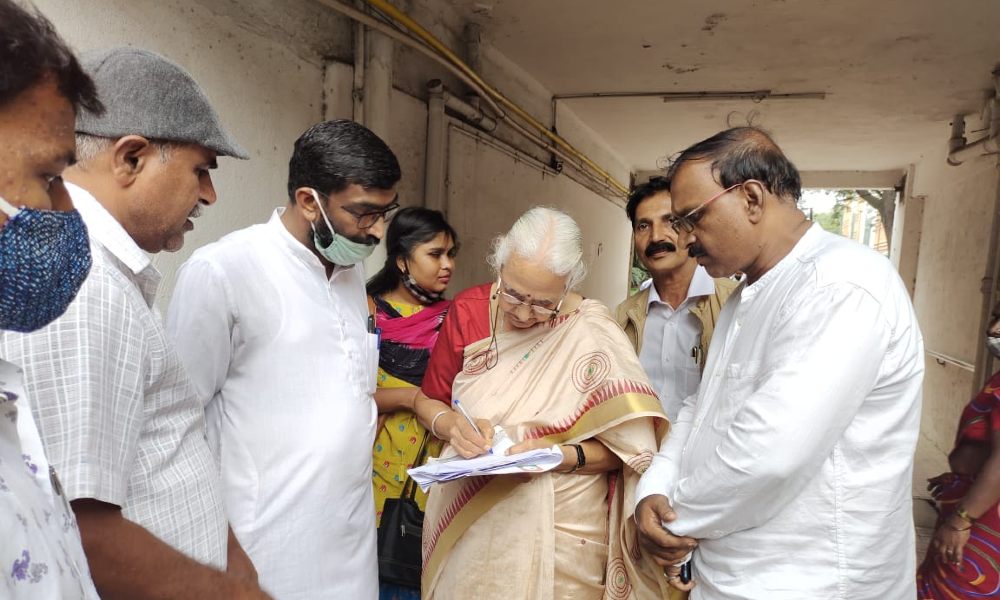 At a Panchamasali Lingayat convention in Belagavi on May 5, Yatnal had said a few people from Delhi approached him and told him he could be Chief Minister if he gave them Rs. 2500 cr. Calling them "thieves", he added that they offered to put him in touch with Union Home Minister Amit Shah and National BJP President J. P. Nadda.
Responding to these claims, a senior Congress leader had earlier asked if the Chief Minister's seat was for sale. Several other senior leaders also questioned Yatnal's claim—DK Shivakumar demanded a probe into the situation.
"This is a very serious matter. If this Rs. 2500 crore issue is true, then anyone can become CM," Abdu Rauf, Minority State President of Janata party said.
Yatnal has previously been at loggerheads with Yediyurappa, criticizing him on a range of issues. Yatnal was removed from the party in 2013 for six years after differences arose between him and the state BJP. On May 6, he said that Siddaramaiah, DK Shivakumar and Yediyurappa were indulging in "adjustment politics"—he alleged the trio support only each other.
Naik also praised the work of AAP leader Arvind Kejriwal and his "corruption-free" politics. "You should keep role models like Kejriwal because he always talks against corruption. Both our parties stand for this, and if we ally, we will bring down BJP," she said.