Article 20 of the Pakistan's constitution guarantees religious freedom to its citizens, but Ahmadiyyas and other communities continue to fear persecution and killing amid the ongoing political crisis.
"Go, *Ali," cried *Ayesha.
"Those cold-blooded murderers killed your father—run my son, fly away to a distant land," she said to her lanky son, who was in his twenties .
As he walked towards his gate in that pitch-dark winter dawn, he knew all too well—the land he called home would never absorb him—for he was an Ahmadiyya.
"And now, 20 years later, I still live with this wound," said Ali, his voice shaking as he reached for a sip of water. "I was qualified and educated enough to do so much for people in my country. But they did not like to see me, an Ahmadiyya, have an ounce of prosperity. They said they would kill me. So, I ran." Ali now lives in Germany.
"As we can see, the situation is getting worse by the minute. We were in less danger 10 years ago. Now, we are in more danger because of the political turmoil. No one will even ask why an Ahmadiyya is killed now," he said.
Pakistan is reeling under a major political crisis that has unfolded into the opposition and other citizens wanting Prime Minister Imran Khan to step down. But he dissolved the Parliament and called an early election in a bid to regain power. Now, parliament has elected opposition leader Shehbaz Sharif as the Prime Minister. Known for his vocal support of the Hindu and Christian communities of Pakistan, Sharif has previously condemned the desecration of Ahmadiyya graves too.
However, Ahmadiyyas say that Pakistani society continues to condemn their community—in Pakistan, Ali is called 'Qadiani'—a derogatory word that defines that one is an Ahmadiyya, a follower of the Qadian-born founder, Mirza Ghulam Ahmad. In 1889, he founded the sect—this challenged the deep-rooted Muslim belief that Prophet Muhammad was the last of the Prophets. He then declared that he was the Mahdi (Messiah). This did not bode well with other Pakistani Muslims, who started to lynch and massacre the Ahmadiyyas, who they believed were non-Muslims.
Over time, this persecution made its way into law, when the Parliament passed the Constitution (Second Amendment) Act, 1974. It stated that people who did not believe that Prophet Muhammad was the last of the Prophets, were not Muslims.
A Human Rights Watch (HRW) report states that Ahmadiyyas are required to declare that they are not Muslims so they can vote.
This persecution has been taking place despite the presence of Article 20 (hyperlink) of the Pakistani constitution, which grants citizens religious freedom—people can practice, propagate and maintain religious institutions.
Dr. Robbert Bipat is the Chair of the Local Ahmadiyya movement in Lahore. He said that Ahmadiyyas are persecuted because of their different religious beliefs.
"In fact, there are two sects of Ahmadiyyas. One sect believes that Prophet Muhammad is not the last Prophet, and mine believes he is. But another bone of contention is that we also believe that Jesus will not come back to Earth, but the Sunni Muslims say he will," he said.
The three religions—Christianity, Judaism and Islam trace their roots to the Book of Genesis, which forms the base for these religions. Muslims believe that Prophet Muhammad is the descendant of Ishmael, the first son of Abraham. Abraham is the common head of the three religions.
Dr. Robbert said that the Ahmadiyya sect encourages followers to be self-sufficient. "This has garnered a lot of hate from the clergy, who derive power because people overly depend on them. So, this hate spirals in different ways—I mean, we are persecuted even for breathing," he said.
Ahmadiyyas say that Pakistani society has completely boycotted them. "People who are mostly uneducated—they blindly listen to the maulvis (religious teachers). Extremists even tell the maids that come to work at our house to harm us," *Farhan said.
He added that the political crisis in Pakistan has increased fear in the hearts of Ahmaddiya people. "It is the holy month of Ramzan now. And there is this crisis. Here in Pakistan, we Ahmadiyyas have always lived in fear. We do not know how things will take a turn now. I carry a gun to protect myself," he said.
But other Pakistani Muslim sects say there is another side to the persecution of Ahmadiyyas. Ghazala Khan is the Diplomatic Ambassador of the Federation of International Gender and Human Rights.
She said, "There is good and bad all over the world. People in power use the minority issues as a vote bank. Although there may be problems, there are also instances where incidents are not real—sometimes, neighbors can fight over a property issue, and one of them can say the fight is because of religion. "
In February 2022, 45 Ahmadiyya graves were destroyed in the Punjab province—gravestones and plaques were removed and decimated.
Pakistani Muslims say that things are changing in the country. Naurin, a Pakistani Muslim and public health specialist, said that communal incidents are mainly caused by poverty and lack of education. "Now, Pakistan works for its minorities. I have a Hindu maid. We eat together and talk—there is no divide—we are friends," she said.
Some Hindus say that apart from a few communal tensions, they feel safe in Pakistan.
Kheal Das Kohistani is a Hindu member of the Pakistan Muslim League (N)—his constituency is the reserved seat for the minorities. "Like any other country, we have problems too—forced conversions are a problem now. But we have political representation—people vote for us. Simply put, we feel safe," he said.
But others say that the situation is different. *Leela, a Hindu Pakistani lawyer, said that the main bone of contention just now is the lack of an anti-forced conversion bill. "Forced conversions may be consensual in some cases, but the Hindu community is still anxious." She added that minority representatives do not lobby openly for their community.
European Parliament cited findings of the Human Rights Commission of Pakistan's 2019 report—they stated that around 1000 girls and women are abducted, married off and converted to Islam every year in Pakistan.
In October 2021, a Pakistani parliamentary panel opposed the anti-forced conversion bill. Religious Affairs Minister Noorul Haq Qadri had said that passing a law would put the Hindu communities in danger. The bill would have provided greater protection to religious minorities—perpetrators would have been jailed for 5 – 10 years with a fine of Rs. 1 – 2 lakhs.
Sikhs say that they enjoy respect in Pakistani society. Sardar Bishan Singh is the Chairman of Baba Guru Nanak Jee Welfare society in Pakistan. "See, a crisis happens in every country and then people unite to solve it. Pakistan respects us—no matter where we work or what we do, they hold us in high regard," he said. He added that communal attacks have involved other religious minorities. "On our part, we also try to be good citizens—we maintain that peace and sukh (happiness)," he said.
More than 80 percent of the country's Christian population lives in the Punjab province.
Christians say that although they face persecution, the problem is rooted within their own community as well. "We are economically marginalized—our biggest problem is a divide within our community. The rich, educated Christian elite sits in a lofty position of power, but do nothing for the community," *John, a Pakistani Christian who works for the rehabilitation of Christians said.
He added, "The situation just gets scarier because of this whole crisis. Communities are always in fear, but now the fear is greater . We need to watch every step we take even more carefully due to all the frustration around," he said.
However, Ahmadiyyas are still waiting to be recognized as equal, Muslim citizens. Shahid Aziz is an Ahmadiyya lawyer. "We often say the white man is the one who divides us. But on our street in England, even though I used to help so many Sunni Muslims with their English paperwork, not once would they drink water in my house," he said. He added that there was more tolerance before. "Now, when I come back to Pakistan, I see guards outside mosques. This is sad," he said.
"The resources are now scarce due to the crisis—whenever we see this happen in any country, communities start to war. The already disadvantaged communities start to fight and suffer even more," he said.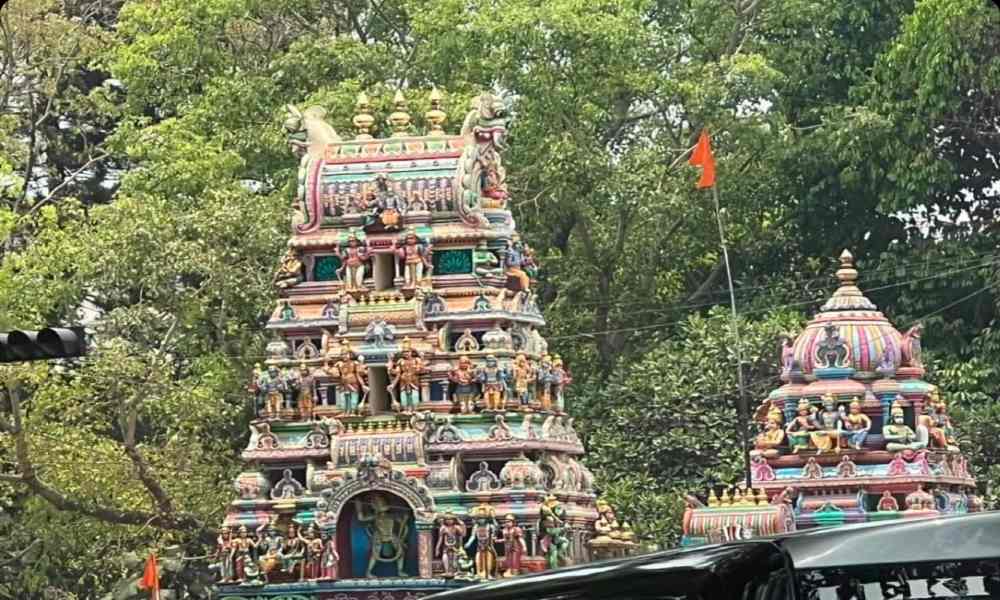 Although the Indian Ahmadiyya community says they feel safer in India, they say there is some discrimination present. *Amjad, an Indian Ahmadiyya journalist, said, "Yes, there is persecution in India, but the group in Pakistan is in greater danger now. We do not need a certificate from them saying we are Muslim. Our founder tried to revive the religion in another way; he never disobeyed it."
Sociologists say that religions always have clashes when there is a slight deviation from what is set in stone. "There are always purists in every religion—they say, 'I will follow this because my ancestors did'. And when someone deviates from it, they think it is sacrilege. Theorists always classify it as an East-West clash, but I'd say it is an intra-religion clash, where they use one community as scapegoats to have a sense of self," said R. Mir, a sociologist.
He added that the current political situation puts the community at greater risk. "Since this is a situation of turmoil, it is possible that one community may try to use another as a scapegoat—hopefully peace shall prevail, but we do not know how it will turn out," he said.
*Ali said he is afraid to go back to Pakistan now. "In the present situation, I am now scared more than ever. I do not even want to visit. I do not know what could happen to me," he said.
*Ayesha still lives in Pakistan and her eyes light up every time she sees her son on a video call. She said, "They do not allow me to say 'Salaam Alaikum' (greeting). I still cannot pray in public when azaan (prayer announcement) plays on the speaker. Those violent people—they do not know what their own religion truly preaches. All I can say is, these people—they are not true Muslims."