From wedding rituals to attire, new trends are transforming traditional Indian marriages. Social media and the internet have stirred cultural diffusion among Indians.
She pinned different bridal looks on social media. Her search history is all about weddings and her phone conversations with her loved ones are now incomplete without wedding related topics. She takes note of the menu whenever she visits a wedding. She is the first to hit the like button when a celebrity posts their wedding photo. She is Dhiksha, the bride-to-be who has done an extensive search about wedding trends and looks to plan her wedding.
Dhiksha's wedding is now less than a month away. She said, "We're looking at a lot of videos, and a lot of things on the internet. We'll take up those ideas and we'll merge them with what we have as our tradition." With an excited voice, Dhiksha added that she is going to have a bachelor's party, mehendi haldi ceremony along with the traditional Malayali wedding.
Different ceremonies
Weddings are witnessing cultural diffusion. Young Indians are adding different events into their main wedding. For example, Mehendi, and Sangeet are part of the North Indian marriages, but now they are becoming a part of South Indian marriages as well.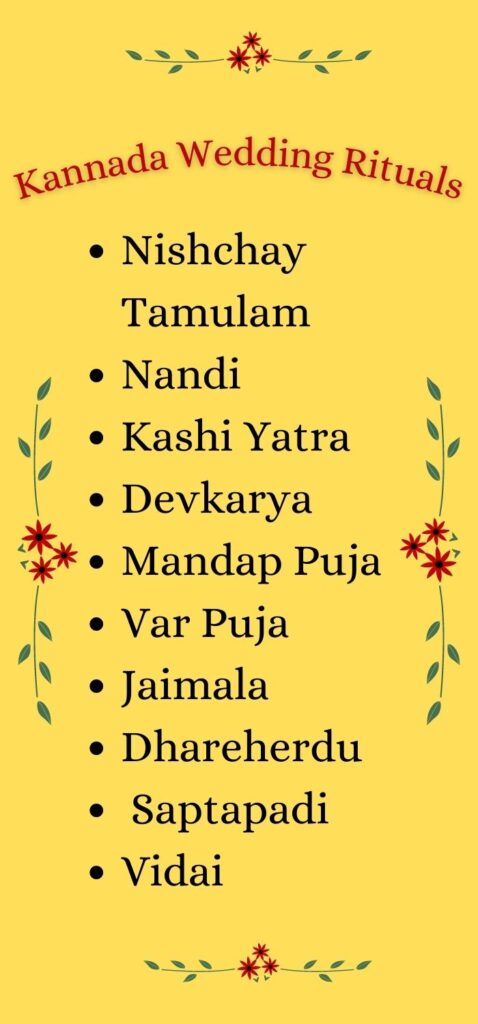 Nisha Nandan Kampli, a Kannadiga bride who got married three months ago, had Mehendi and Sangeet ceremonies in her wedding though traditional Kannada marriages do not have these events. She recalled, "I kept a Mehendi. We thought we would have a Mehendi session separately. So, we organized an event. The second day we have Haldi and Sangeet in one day."
"Earlier, in South Indian weddings, there was no Sangeet, Mehendi. Those were not our custom, and there was no fixed day for these, but now it has started. Almost every marriage has Sangeet and Mehendi," said Geeta, from the Sana Sambhramaa Events, an event management company in Uttarahalli, Bengaluru.
Similarly, Mehendi was an alien concept in Bengali weddings decades back, but now young Bengali brides are applying Mehendi for weddings .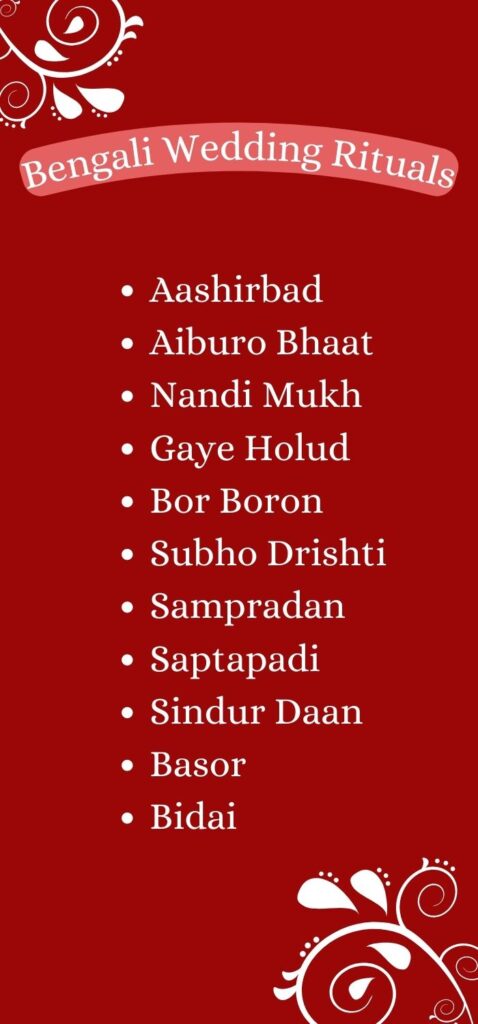 Prishita Ghosh, a Bengali bride had Mehendi and Sangeet in her wedding. She said that she got inspired from her friends' weddings. She added that it was a "once-in-a lifetime" affair so she added the events to make it grand.
Puja Adhikary, a bridal make-up artist from Kolkata said that Mehendi and Sangeet were not a part of Bengali culture, but Bengalis are wearing Mehendi and conducting Sangeet ceremonies before the marriage day.
Bachelor parties are another new trend in Indian marriages. It is a completely westernized custom, but now brides and grooms are celebrating it with their friends and cousins before marriage.
Anwesha Mukherjee, a newlywed Bengali bride said, "It was my Airburo Bhaat (last bachelor meal) but my friends surprised me with a bachelor's party. They brought the bride-to-be sash and put a tiara on my head. It was fun."
Wedding look
The wedding look has also changed over time. Brides and grooms are exploring different clothing for different occasions. In some situations, social media is influencing their attire.
Another newlywed, Kannada bride, Sanjana Danti shared that she took inspiration from a social media post and tried to recreate the look for her Mehendi. She had worn a long, beige, and green silk gown along with long silver earrings for her Mehendi.
Dhiksha said that on her engagement, she wore a lehenga and her groom wore a suit. She added that at the reception, the groom is going to wear a suit again.
Adhikary explained how Bengali bridal attire has changed. She said that Bengali brides were supposed to wrap saree in Ath Pourey style, but influenced by the non-Bengali tradition, they are wearing saree in butterfly style. The traditional saree for a Bengali bride is Benarasi but some brides are choosing different sarees like Katan Silk, Kanjivaram for their reception. In reception, Bengali grooms preferred to put on suits and sherwani other than traditional Punjabi.
Mukherjee said she wore sarees for every occasion but her husband wore western clothing on the reception day. She said that her husband was okay with the Punjabi, but he preferred to wear a pair of jeans and a shirt and a dark blue blazer because he felt that was more comfortable.
Bridal makeup has become a very popular trend that is contributing to the Indian cosmetic and personal care industry. Indian brides were used to being groomed by relatives, but now they are hiring professional make-up artists for their wedding day.
Adhikary who has worked as a makeup artist for 12 years said, "Now, brides are booking us for Haldi, wedding day and reception looks as well. Earlier they used to only call for the wedding day." She added that earlier, cousins and neighbors were asked to make the bride ready.
Reasons:
It is no secret that the media and the internet have played a big role in this cultural diffusion. Dr. Sudha Krishnakumar, professor, Sociology Department at M.O.P. Vaishnav College for Women, explained that, "Today, youth have a lot of exposure from media, and social media. Nobody is watching the basic channels; everyone is binge-watching serials. Similarly, Netflix, Amazon Prime platforms have everything from all over the world, and the youth are watching them. They are getting influenced by western culture."
However, the cultural mix has also come from the fact that young Indians have more control over their lives than the previous generation. The parents are becoming more lenient than before.
Tanusri Bose, a middle-aged Indian mother whose son married a couple of years ago said, "We bought dhoti and Punjabi for our son, but later we got to know that our daughter-in-law is wearing a lehenga. Now, he could not wear a dhoti so we bought sherwani for him. I wished they would have worn Benarasi and Dhoti but it's their life, so we let it be."
Dr. Krishnakumar added that there is erosion in Indian culture. "So, on one side parents are accepting whatever the children say, and will support them in whatever they are doing. Whether it's a love marriage, an intercaste marriage, it's not a big deal. Other things are also happening. People who like to hold onto traditional values. Usually, middle-class people think about 'what will society say, we need to hold onto our tradition'. Upper class and lower class people are happy to change," said Dr. Krishnakumar.
Another reason is that the educated are meeting people from different parts of the country. They become friends or spouses. This is automatically bringing cultural diffusion.
Geeta who has been organizing marriages for nine years said, "People now work in Multinational Corporations (MNCs) and they meet people from North India. They get to know about them or sometimes marry them. In that case, the ceremonies are altered to keep both cultures' rituals and food."
This culture diffusion is just a part of changing times. Dr. Krishnakumar said, "All of these are part of cultural change, and it must be. I think change is something inevitable. You can't keep saying it's my tradition and culture because it'll change. The mix of many cultures is good for our country. Maybe, the culture is getting diluted, but it'll make it richer."
However, she added that people think that they are losing their culture in the long run. There will be a time when one will not be able to see an authentic Malayali marriage or Kannada marriage. Lastly, she said that people should see it as an integration of culture not an erosion of culture.