Off-season corporate farming becomes the new normal.
Mangamma gets up at 4 a.m. She sprinkles water on the threshold and draws rangoli on it. She quickly cut the onions and tomatoes to make a curry and steamed rice. Once the rice and curry are ready, she sits down and begins to fold clothes. Today she does not have to be on the field due to the ongoing non-season period.
This is the first week of March and she must wait till mid of April to earn some money. She said, "Devaru namage sahaya maḍabeku." (God should help us).
Sankaran, a farmer from Bangalore, does not face this problem. He works with an online platform during non-season periods. He said, "I am now confident of a monthly wage. I was completely reliant on the profits generated by my farm. When the harvest failed, I had to work extra hard to make ends meet. It's improving now. At the very least, my family will not starve."
Farmers are hired to provide online services by start-up companies and Small, Medium and Marginal Enterprises (MSMEs). The online services are mostly associated with organic farming and gardening.
The Urban Mali is an MSME which employs farmers as freelance gardeners for corporate offices and houses. They hire farmers who are seasonally unemployed due to the nature of agriculture. This provided employment to the farmers as well as expert labor for them.
"It is a phenomenal change in those places where the green revolution has taken place. Peasants have transformed into farmers and the farmers have entered into the commercial market," Muzaffar Assadi, Agro-political scientist said.
What farmers get:
Apart from employment, farmers enjoy other benefits too. Sankaran said that their company took them on a vacation to Ooty two years back. "We enjoyed the corporate life there," he said.
Landless farmers are also accommodated into these businesses. Companies lease lands to farmers to cultivate. Gujarat, Madhya Pradesh, Karnataka, and Maharashtra have allowed companies to buy and operate land holdings.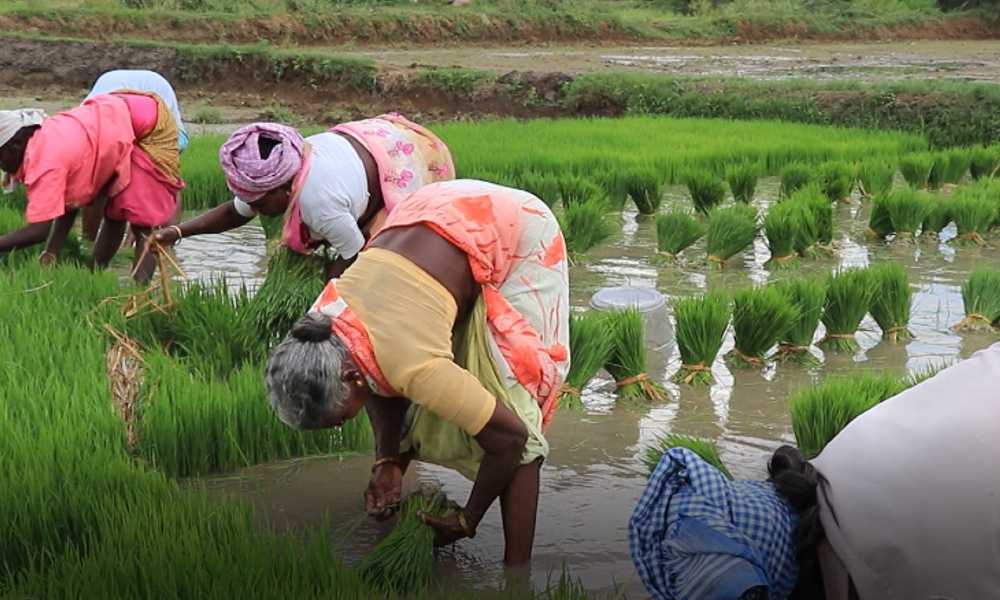 N. Shivakumar is a landless farmer who is growing crops on the land provided by a company through lease. He said, "They give us the land. They supply inputs. They give minimum monthly support to us. They buy the products from us. Our prices are a bit expensive because they are organically grown, but the companies work with targeted customers."
Farming as a service report states that companies engage farmers to grow crops using specific inputs,which assures production for companies and income for farmers.
Companies also help farmers in digital and efficient marketing. Richa, Director, I Say Organic stated that, they have 5200 clusters of farming in villages. Farmer wages are driven through marketing profits.
Another advantage to the farmers is that these corporate companies provide them social security benefits like Employees' State Insurance (ESI) and Provident Fund (PF) schemes. We hardly find these companies. They are a handful," Santhosh Kumar, a Chartered Accountant who works with these companies said.
The corporate benefits extend to both farmers and companies. Nalini Murthy, founder, Farm Fresh Bangalore, said, "Farmers know organic farming. People need good food. We have designed a subscription model to our consumers that help us to provide a fixed price to the farmers. We are making sure minimum 50 percent of what the consumer is paying will go to the farmers."
Murthy said, "Not only ESI and PF, we want to introduce more employee benefits such as food plan training, meditation, mental and physical fitness. We have the vision to do more in the future."
Some companies also work with Corporate Social Responsibility (CSR). Richa said, "Apart from the wages, we have allocated two percent of our revenue to provide education and other facilities to the farmers."
What are the problems:
However, there are various disadvantages in this model. Experts feel that this is another era of bringing traditional issues in agriculture to modern terms.
Sankaran said, "The land is mine but I am working for the demand of the company. They instruct me what to sow and how much to yield and sell."
"That's the new form of Corporate Landlord-ism (sic) where the capital landlord buys a land for the sake of leasing it to farmers. New landlord will employ labour and pay them. They are supposed to grow what the landlord says," Assadi said.
He also stated that companies are looking to strengthen their roots first. And a lack of funds in startups leads to less companies driving CSR activities.
Farmers protested against the three farm laws in the country. Their main focus was around the private players in agriculture. However, "Private sector participation could redefine the sector through innovative solutions (such as Big Data and FaaS) and make it more efficient via improved access to technology, capital and entrepreneurial skills," another report states.
A report titled Farmers' Producer Companies in India: A New Concept for Collective Action? stated, "As elsewhere in the developing world, in India, small farmers' livelihoods are being threatened due to the liberalization and privatization of Indian agriculture and the increasing interest of private capital in the agribusiness sector."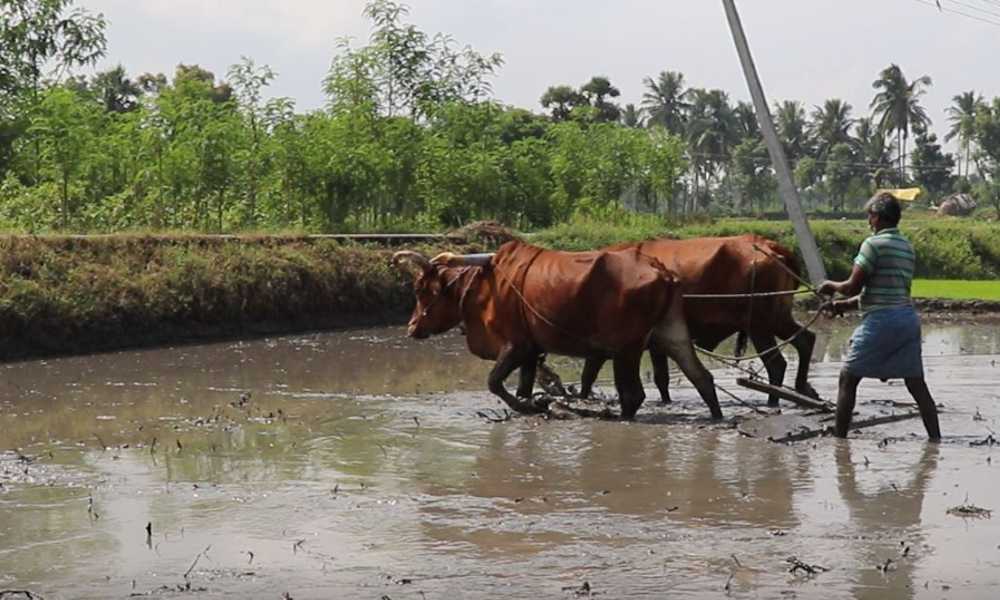 "This is an exception not the rule. Because startups have not entered everywhere," Assadi said.
Organic Farming:
Most farming startups and MSMEs that employ farmers cultivate organic products.
Murthy said, "Being an agriculture graduate, I was inspired by Nammalwar. Over a period of time, we realised that farmers have awareness about organic farming. But the problem is farmers are not finding the right market for their produce."
India has 31.62 lakh hectares of organic farming land. Most farming startups and MSMEs employ freelance farmers to cultivate organic products.
Another problem is that they do not come under most subsidy schemes of the government. Shivakumar said, "The government is giving subsidies to fertilizers and pesticides. There is no support for organic farmers till now and we are requesting the government for support. We pour in our money for cultivation"
Under the schemes implemented by the directorate of agriculture, farmers are assured of 100 percent assistance towards organic farming. However, the assistance doesn't reach people.
Farming career:
Farmers form the largest workforce in India. Farmers are the 54.6 percent of the total workforce, however, they account for only 17.8 percent of the country's Gross Value Added (GVA) in 2019-20.
India's Biggest Challenge: The Future of Farming reports states, "Agriculture is dying, not as in the production of food but as a desirable profession. One bad yield, whether due to errant rains, pests, etc., and most farmers have no buffer available. Most are not able to undertake long term investments, innovation, or major change."
Ramanna, Mangamma's employer said that agriculture is not a prosperous career anymore and that's why he made his son graduate in commerce. He said, "Money is everything."