As work-from-home becomes the new normal, there is a rise in sales of indoor plants.
Her room looks open. Bright, cheerful curtains are draped across large windows. Potted plants live in the corners of the room. This is a place one can work in, says Kavitha Awasthi, a finance analyst. The shift to work-from-home model inspired her to brighten up her room and buy peace lilies as a stress reliever.
Horticulturists and nursery owners said that the sales of indoor plants have grown compared to the first wave of the pandemic in 2020. A report indicates that the sales will continue till 2025, as air pollution is a rising concern in major cities.
"In the middle of the pandemic, we faced a lot of loss in business. But since last year, people are buying more indoor plants," said Naseema, owner of HKGN Plant Nursery. She said that she is thinking of increasing the varieties they stock to cater to the rising demand. Maintenance of indoor plants is much more flexible as compared to other plants as they are kept inside the home, you can take care of them easily, she added.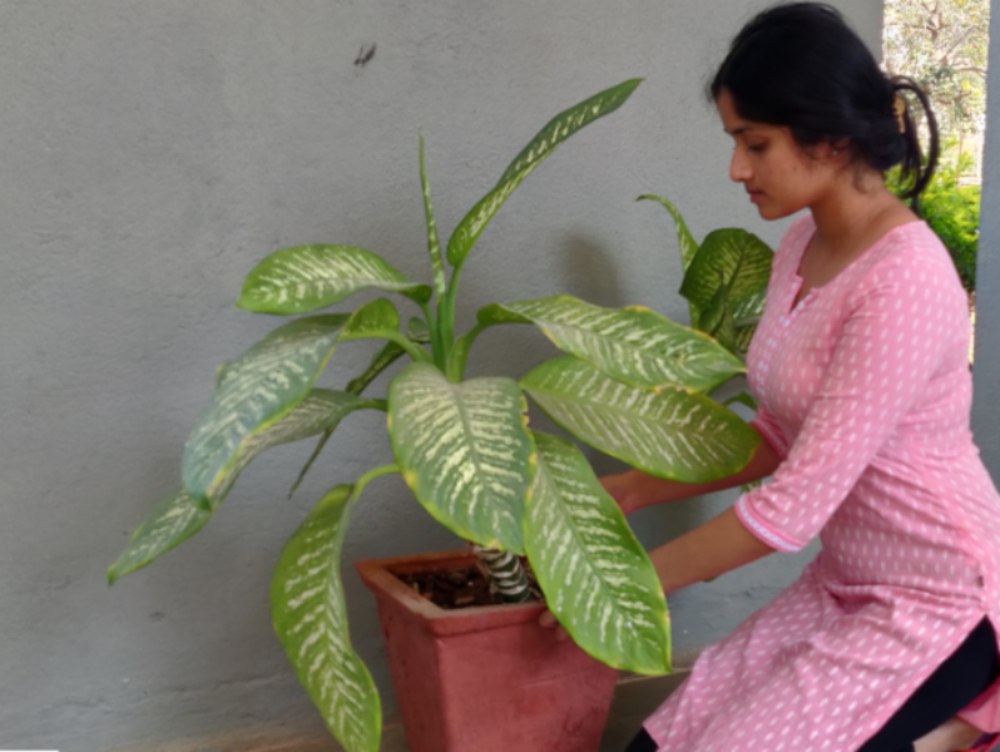 Gopal Krishna, owner of Golden Care nursery in Bangalore said, "Initially, when lockdown started, around 5000 plants died in my nursery. Eventually, we developed our own delivery portal. Now we are supplying plants like snake plant, aloe vera, etc." He said that most people bought aloe vera as it is easy to maintain and has a lot of health benefits.
As people invest more in indoor plants, horticulture therapists say this is extremely beneficial for people's mental health. A survey of 440 employees of Amazon found that they experienced greater productivity and job satisfaction if they had green and natural elements around them.
"The pandemic has been a stressful time, even for those who didn't catch Covid. Staying indoors all day can make people feel claustrophobic. Having greenery in the room increases oxygen and is a good project to take up," said Vijay Hegde, a horticultural therapist.