During Covid-19, the Scheduled Tribe (ST) of Hakki Pikki did not receive any government assistance in education and business opportunities.
Located on the outskirts of Bengaluru, the children of the Hakki Pikki tribe live with a school that has been shut for months.
"We have no school today, so we are playing," said Arjun, a sixth-class student at the Government Higher Primary School (GHPS) in the colony. The GHPS does not have an attached pre-primary section and consists of classes from one to seven only.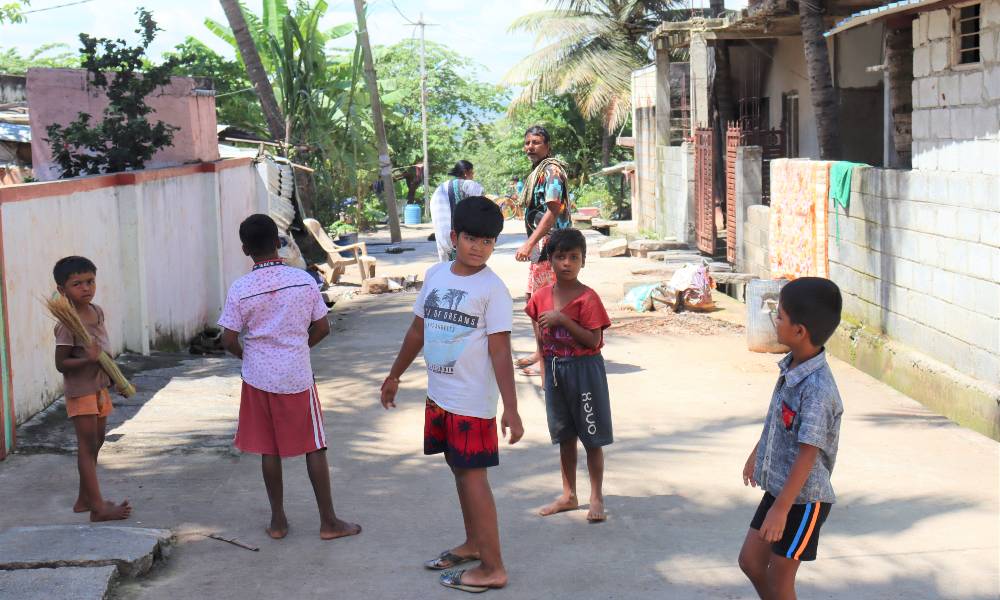 "During the first lockdown, our children did not have any classes. But later on for some days, they had online classes," said Lalita, grandmother of Arjun.
RB Gowda, the headmaster of the Hakki Pikki GHPS said that due to Covid-19, the school was shut. "The colony did not have any Covid positive case till date but since there was a lockdown, teachers were not allowed to travel to the school from the city or other villages," said Gowda. He added that they will soon open the school from Oct.21 adhering to the state government's order for class 6th to class 12th.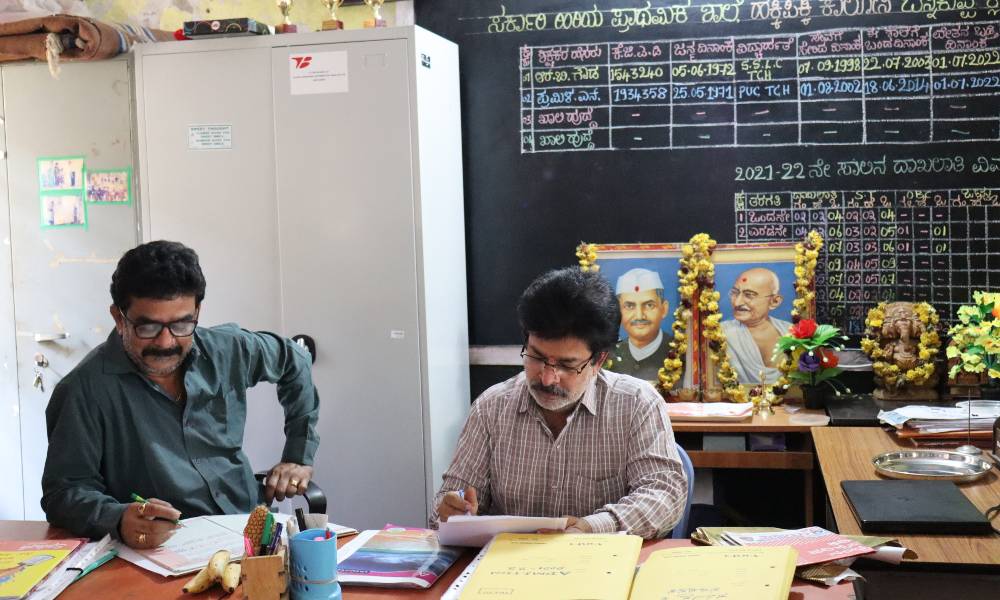 Lalita said that the children were uncomfortable attending online classes and this disturbed their learning. "I have started tuitions for Arjun so that his learning does not stop," she added.
"When there were relaxations in Covid-19 restrictions, we visited some of the student's homes and noted their experience and opinions about online learning," Gowda said.
Rehabilitation
In the 1950s and 60s, the Karnataka government rehabilitated the Hakki Pikki tribe to the outskirts of cities like Bengaluru, Mysuru, etc.
Social worker and elderly Hakki Pikki member Ramakrishna said that 30 to 40 years back, things were very bad but now they have improved. "After decades of rehabilitation, the Karnataka government gave each family two acres of land for farming and housing but we were not taught how to use farming tools and build houses. So to do some business, we started selling our ayurvedic oils and tried to make a living," he said.
Shiv Shankar, an elderly member of the Hakki Pikki tribe added that originally the tribe members were hunters but now they are exploring business options in floral decoration, indigenous jewellery and oils.
"We are tribal people and it is difficult for us to match the city life. Till date, most of us still make a living by selling our indigenous items but some of us have started to do menial jobs and businesses in Bengaluru and nearby villages," said Ramakrishna.
"Covid-19 hit us very hard. Some days, we used to eat a single meal and some of us even started begging. Some NGOs and trusts from the city provided us with ration and clothes." Ramakrishna added.
Government support
According to the Karnataka Scheduled Castes Sub Plan and Tribal Sub Plan (Planning, Allocation and Utilisation of Financial Resources) Act, the state has to spend 24.1 percent of its annual budget on scheduled caste (SC) /ST welfare (17.15 percent – SCs and 6.95 percent – STs).
In January 2021, the Deputy Chief Minister of Karnataka, Dr. Ashwathnarayan said that "Scheme Unnati" under the Department of Social Welfare, is a way to help members of STs and SCs in setting up their businesses.
"The government only approaches us when they have their annual exhibitions," said Surendra, an indigenous jewellery and oil maker in the colony. He said that with zero support from the government, they have no choice but to go tonearby cities and sell their products. "We cannot afford to go to the cities and nearby villages regularly as it costs us a lot of money and time," he added.
Subhaschandra Natikar, Co-ordinator, Babasaheb Dr. B.R. Ambedkar Study Centre, Karnataka University, Dharwad explained how the various government schemes for tribals have worked out in Karnataka. He said that crores have been spent for the development of tribals but the conditions in some places remain unchanged while at other places they have only changed a little.