Local artists and pedestrians got a platform to showcase their art and talent on Church Street all these months.
No more open art exhibitions will take place at Church Street. Earlier, it was a part of the government's clean air initiative to reduce pollution on the street while engaging people.
Susheel Nair, an official from Church Street First (CSF) said that, "The art expo will not be held at the street. For four months before lockdown, the government experimented as to what would happen if the street was declared 'no vehicles' for weekends." He also added that, "Many green mobility startups pitched in with their electrical driven autos for presentation". The art expo might take place on other popular streets but not on Church Street as of now, said Nair.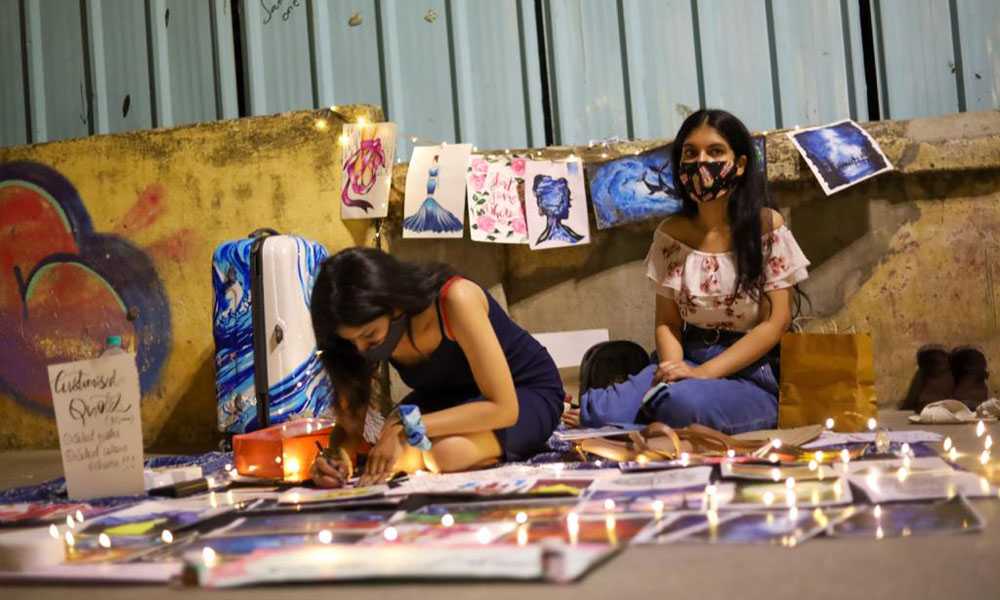 CSF collaborated with Broke Artist Collective which resulted in formation of a local artist's community. Yatish, founder of the Collective said, the community hasn't reached out to organizers or government agencies to restart the expo. He said that most artists have been figuring out different ways to stay in touch with people they had met earlier on the street.
After March, the street did not witness any artists on weekends. Nandita Jain, a regular pedestrian stated that, "Art expo has been the highlight of this street on weekends. We used to spend a lot of time here buying stuff and talking to creative artists. I am waiting for it to reopen soon; the lights and buzz due to the art expo makes the street glow differently. I still wonder what made them stop it."
Local artists have benefited the most out of this art exhibition. They say they have improved their personal branding through this art expo in terms of creating a good network. Shivayogi, an artist from the street said, "Coming from an engineering background, I don't get to meet a lot of artists. But, this is where I got to know a few and right now I'm working on my own brand with the help of all the contacts that I gained."
Many artists are looking forward to the art expo once the lockdown restrictions are completely lifted mainly because they got a place to exhibit their art. Another fellow artist, Sushil said, "I didn't get a chance to put a stall yet because of the second wave but I did get a chance to text other artists from the street." One of them shared his details with an organization and he got a chance to paint at his hometown, Varkala, he said.
Sonal Kulkarni, Senior transport planner from DULT (Directorate of Urban Land Transport) stated that the art expo was held under the clean air initiative by CSF and the success report of the same will be released soon. Nivritti V. Dhruve, a museum curator from Karnataka Chitrakala Parishath said that, "However, we cannot comment on other exhibits officially. Such experiments by default of their nature must come to an end. Art is a process and as much as possible must be encouraged."