The waste management workers said they have not been provided with PPE kits during the second wave of COVID-19 pandemic.
Many Bruhat Bengaluru Mahanagara Palike (BBMP) pourakarmikas and waste segregation workers have said that their supervisors are not providing them with safety and protective equipment such as gloves, sanitizers, masks, protective gear, etc.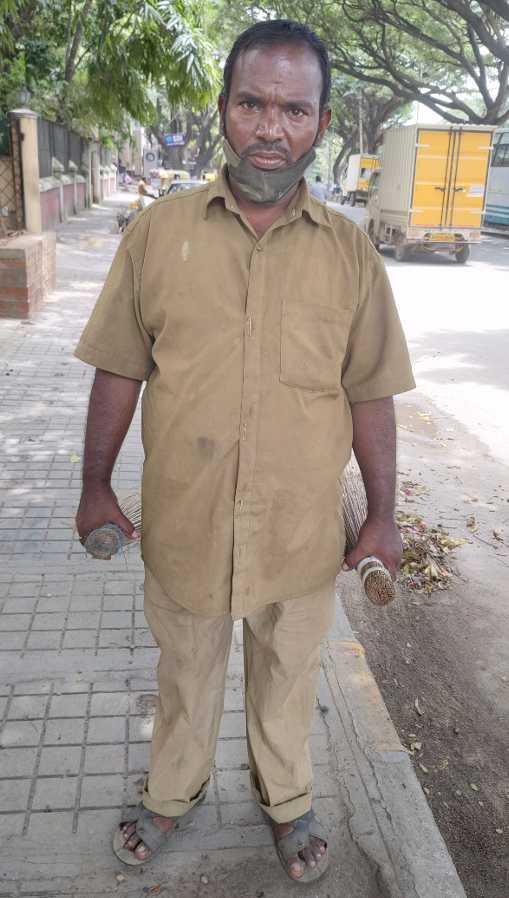 Rudrappa, 45, a permanent BBMP pourakarmika, ward no. 60, Sagayapuram said he wasn't provided with any equipment at all.
He said, "I have been working for the past 29 years but I have never got any gloves, sanitizer, masks, nothing.'' He said his old garbage collection drum wasn't replaced either.
My health card (Employee State Insurance (ESI))'s premium is yet to be paid by the BBMP. My wife gave birth to a premature baby and I had to pay the hospital bills from my pocket since my health card's premium wasn't paid," he added.
However, Ashwath Narayana, 43, the supervisor of BBMP waste management workers, ward no. 60, said, "There are 16 workers under me and they are provided with gloves, masks, sanitizer every week. The protective gears are given yearly. In case, any of the equipment is damaged they are replaced by BBMP. The workers are provided with ESI as well."
Denying the allegations, Harish Kumar K, Special Commissioner for Solid Waste Management, BBMP Head Office, Corporation Circle said, "The Corporation (BBMP) cannot keep equipment to themselves. I don't agree without any verification that the corporation hasn't given gloves, etc. to their workers."
He added, "BBMP is providing the equipment but it is the workers who are not wearing them. Therefore, the corporation cannot do anything about it. We are going to create a separate cell for the welfare of the workers. And about health card, I am aware of the problem,"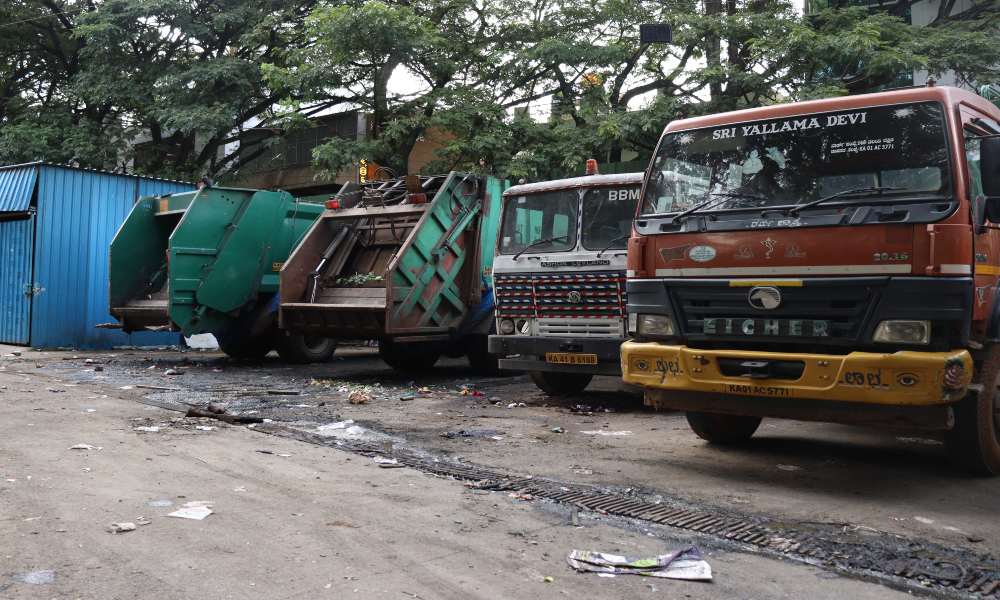 Nawaz, contractor of BBMP Aggregation Centre inside the Solid Waste Processing Centre, Koramangala, ward no. 151 said, "We (he and the workers under him) did not wear any masks during second wave of COVID-19 so why should we wear masks now?" The entrance of the processing centre was laden with stagnant water and the smell was overwhelming.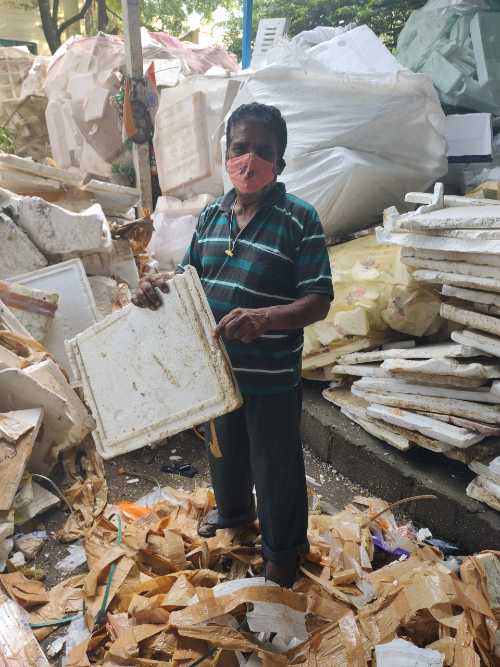 The workers under Nawaz said that they were given gloves but not any other protective equipment.
Sapna Sundari, 38, and Kalavati , 50, who collect the garbage under BBMP ward no. 78 in Pulakeshi Nagar said, "We are given gloves, masks, sanitizers and uniforms from time to time but we were never given PPE (Personal protective equipment ) kits or protective gears.''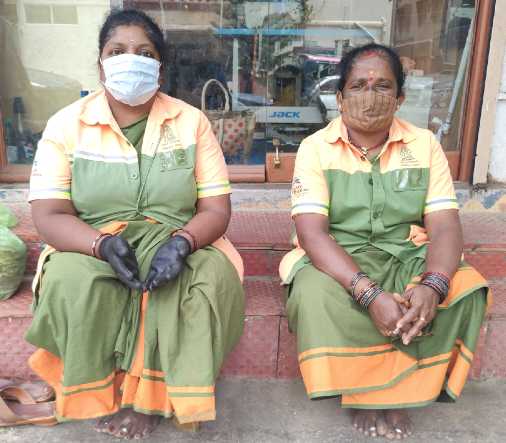 Dr. Swati Anand, Consultation Physician, MBBS, DNB Internal Medicine at Abhayahasta Multispecialty Hospital, C V Ramana Nagar, said, "Workers who work without gloves have high chances of getting physical injuries which may cause secondary bacterial infection causing sepsis. Dermatitis and typhoid are very common among waste management workers. Accidental handling of body products makes them more prone to HIV and Hepatitis B infections."
"Not wearing masks while collecting wet waste and processing compost can cause respiratory diseases like flu and bronchitis," she added.