Students wanting to study abroad are facing trouble in gaining visas.
Jaipur: Travel restrictions and lockdown have slowed down the visa process for students wanting to study abroad. They are facing difficulties in getting a visa appointment as most of the visa agencies are functioning under restrictions.
The United States has announced travel restrictions from India but has exempted certain categories which include students with F-1 (student) and M-1 (non-academic, vocational studies) visas. Vani Gupta, a student who got into The Duke University, USA said, "The US Consulates are providing emergency visas to their citizens or to someone with medical reasons. Currently, we are not getting any visa appointments,and there's uncertainty. People who want to attend college in the US, this fall, will have to apply for an emergency visa 60 days before their classes start."
"Most US universities require vaccination as a prerequisite for in-person teaching this fall. So, it has been made compulsory for a lot of universities in the US," added Vani.
A lot of students are facing cancellation of appointment slots even after acquiring one. Uzair, a student who got into North Carolina University, USA said, "I did get a visa appointment first on April 20 and 21 in the Mumbai consulate. They got cancelled due to the rise in Covid-19 cases in Mumbai. I then rescheduled my appointments at the Delhi consulate which also got cancelled as a lockdown was imposed in Delhi. I am still looking for appointments and haven't got one. As far as I know, many students have been unable to secure an appointment and are still waiting to get one."
An employee from Y-Axis, an immigration and visa consultancy in Noida said, "There is no specific decision taken on whether the vaccination is compulsory or not for all those wanting to travel abroad. However, some universities are making it compulsory for the students. The visa appointments for people are getting delayed due to limitations. We are not taking in emergency visa applicants as of now, we are mostly taking visitor visa applicants."
Canada, Australia, Sri Lanka and UAE are among the other countries who have imposed a ban on travelers from India due to an alarming surge of Covid-19 cases in India. Education overseas still remains uncertain for a lot of students.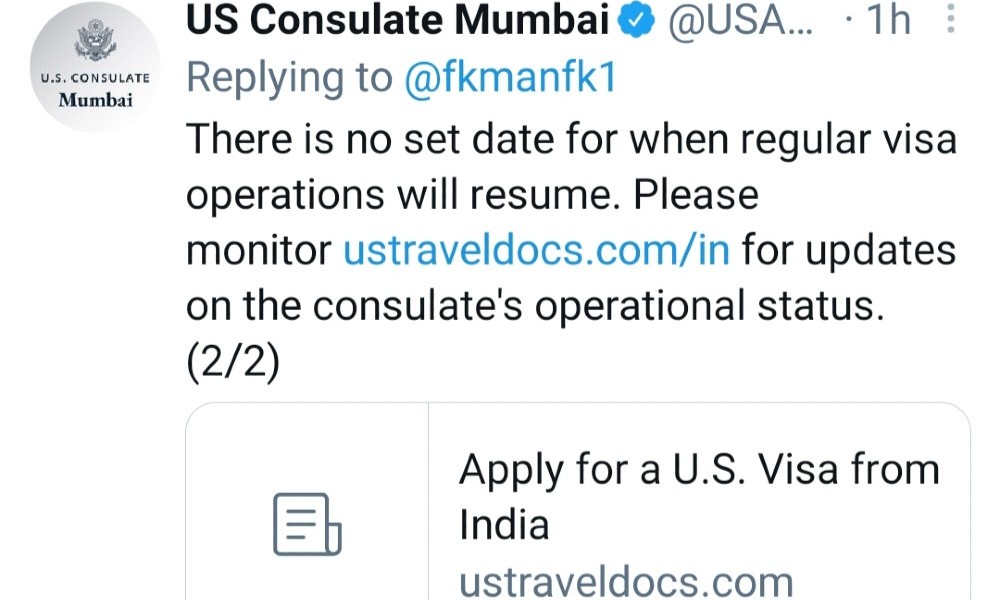 Nitika, an educational consultant said, "Visa application process is not happening right now. They will resume once the consulates give out a notice. The emergency visas are also on hold."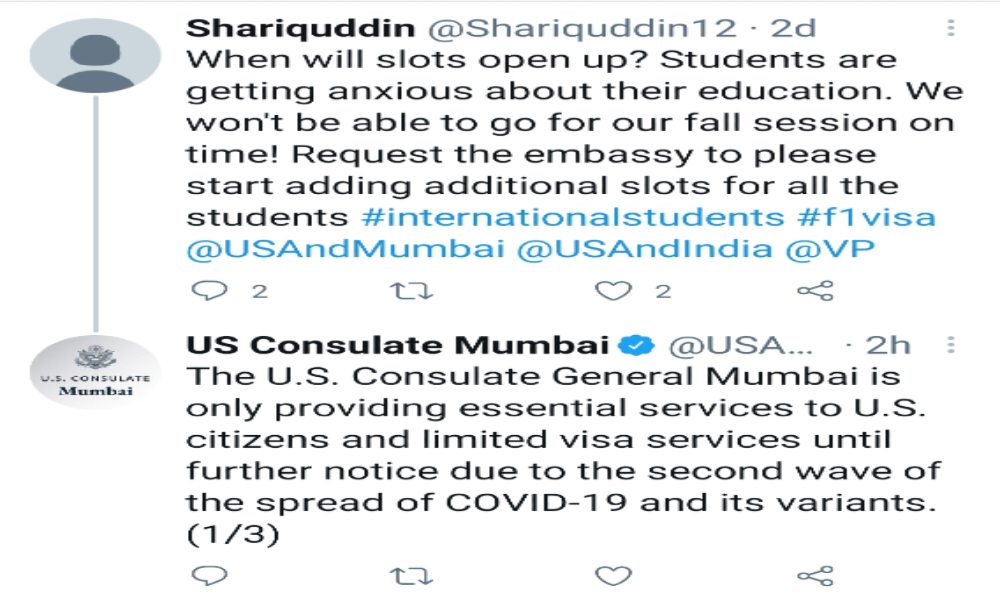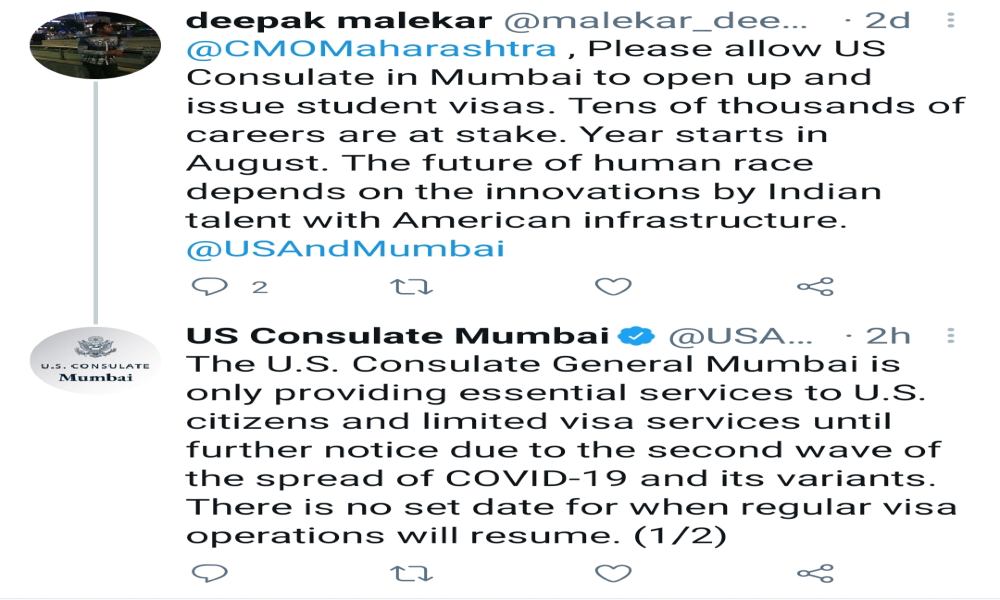 "Other countries have also closed their borders for people travelling from India, so it is difficult for the students wanting to travel abroad. The situation is worrisome and the students are having a lot of concerns," she added.