More than 80 percent of Indian students couldn't access online schooling during the lockdown, Oxfam.
Haryana: The 52nd World Telecommunication and Information Society Day (WTISD) will be celebrated on May 17, 2021.
India is the world's second-largest market in terms of total internet users. Its total internet usage grew 1.82 percent in the last quarter of 2020. But it is also true that half of its population lacks internet access.
Data by Statista Digital Market Outlook showed that only 51 percent of India's population have smartphones. The digital disparity became a cause for inequality among the rich and the poor, as the rich can afford education and the poor cannot in the time of a pandemic.
The steps the government took in the past to provide education to the poor were of no use in the pandemic. The students could not come to school and teachers could not go to their houses. However, to overcome this gap, the government launched a number of applications during the lockdown.
"But what was the point?" asked a primary school teacher. "The government provided books, mid-day meals to students but they forgot to provide the main source through which education was to be delivered. Now, they have lost their one year of education," she said.
Due to the pandemic, said Dr. Jagdish Chandra Mehta, the already existing digital disparity was increased. Dr. Mehta is a professor of sociology.
A girl, he said, who was already facing a socio-economic disparity, has now been forced to face the digital disparity as well. Due to this reason, the education of many girls has suffered during the pandemic.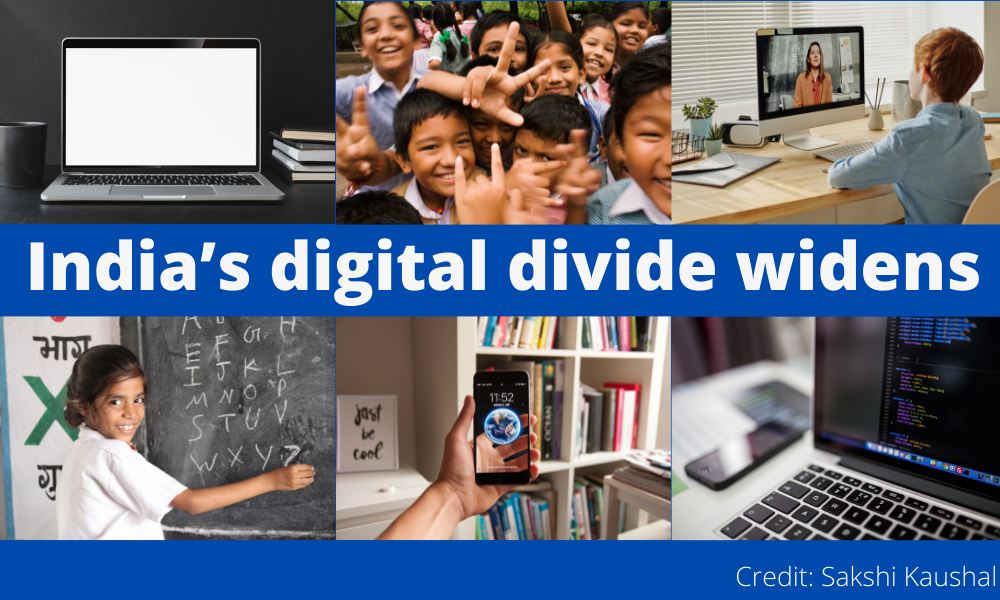 He believes that there are three reasons that have caused a jump in this disparity. The one is known to everyone, accessibility, where people cannot afford a smartphone to use the internet. The second and the most important one is that when the government comes with a policy including the internet (which every policy does now), it should also think of the infrastructure. Even now, there are several villages that don't have proper access to power (Bijli), and the government launches a policy without thinking about whether it will reach the people for whom they are launching it.
The third, and last reason he believes is the lack of knowledge or the know-how of how to use a smartphone. It takes time to learn to use a gadget. "There is a need for better digital mechanism in every aspect, whether it is for education, meetings, conferences, and more," Dr. Mehta suggested.
WTISD has been celebrated annually on May 17 since 1969. It marks the signing of the first International Telegraph Convention in 1865. This years' theme is "Transformation in challenging times."